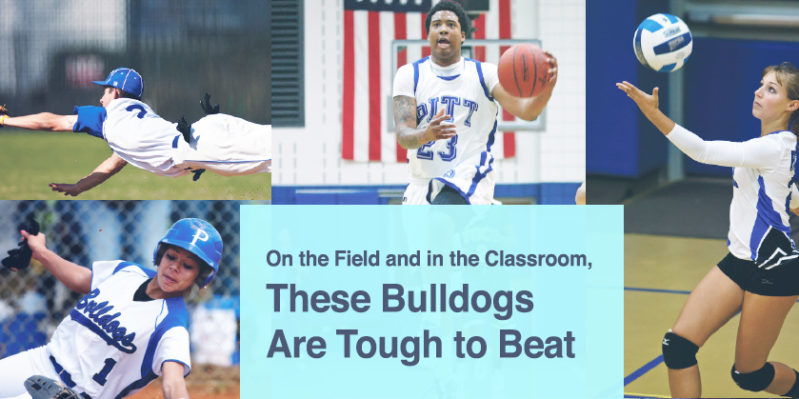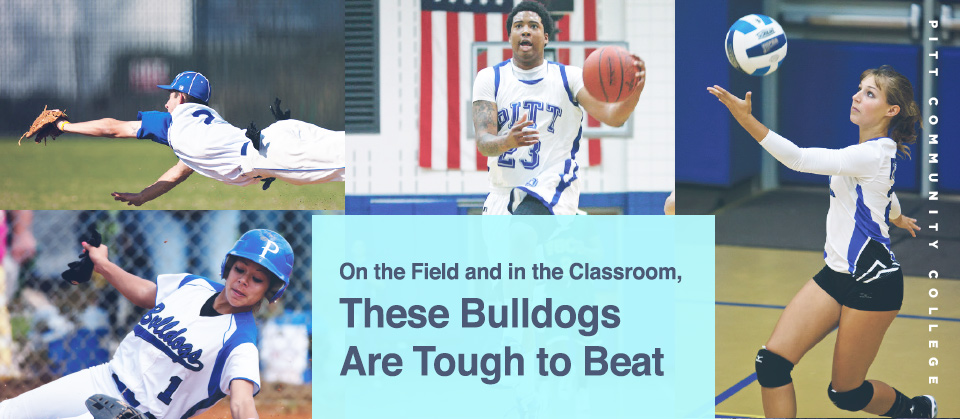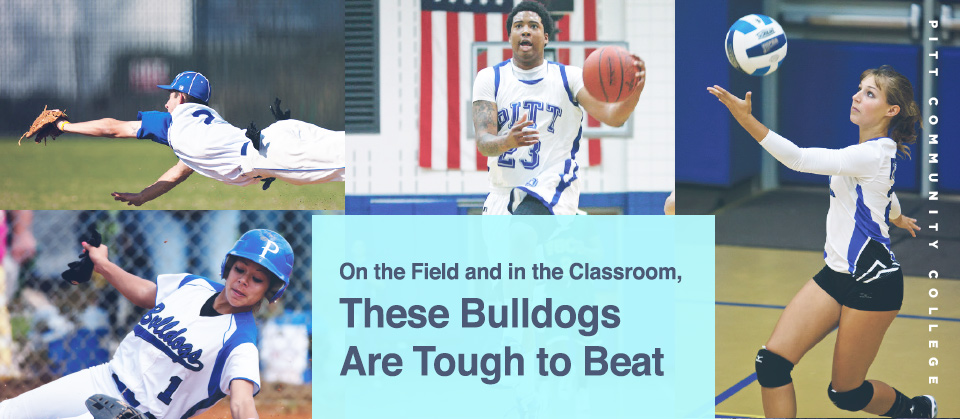 In addition to preparing people for success through academic endeavors, Pitt Community College features an intercollegiate athletics department that is emphasizing teamwork, character and sportsmanship. The college fields four intercollegiate teams—men's baseball, men's basketball, women's softball and women's volleyball—that compete in the National Junior College Athletic Association's (NJCAA) Region X Conference.
PCC athletic teams have been extremely competitive over the years and have won consistently at the regional and district levels. In addition to capturing conference titles, several teams have made appearances in national championship events.
Baseball
Started in 1995, PCC's baseball program has emerged as a perennial national contender that has produced a number of athletes who have continued their playing careers at four-year institutions and professionally. Two former Bulldogs, Freddie Bynum and Lonnie Chisenhall, have reached the Major Leagues with the Oakland Athletics and Cleveland Indians, respectively.
Since 2006, Tommy Eason, a former East Carolina University standout and minor leaguer, has led the bulldog baseball team.
Basketball
PCC took its first turn on the hardwood in 1969 with Charles Coburn as coach. Coburn was a former PCC basketball player and the college's first athletic director.
Though PCC discontinued basketball after Coburn's retirement in 1993, the program was resurrected15 years later and returned to NJCAA play at the start of the 2008-09 season. The Bulldogs are now led by Pitt County native Darrick Mullins, who took over midway through the 2010-11 season.
Softball
Like baseball, PCC's fast-pitch softball program has also flourished on the diamond and in generating players who transfer to four-year colleges and universities to continue their academic and playing careers. In addition to producing numerous All-Region X Conference performers, the program made back-to-back appearances in the NJCAA Division I Fast-Pitch Softball Championship in St. George, Utah, in 2010 and 2011.
Junior Bailey took the helm of the girls softball team in 2006.
Volleyball
Tom Marsh, a PCC psychology instructor, helped to get Pitt's volleyball program off the ground in 2000 and led the Bulldogs to three regional championships and a pair of national tournament appearances. William Way took the reins when Marsh first retired from coaching in 2005. Marsh returned to the sidelines in 2009 and retired once again at the end of 2012.
PCC hired Caitlin Wooten to lead its volleyball program in February. The Maryland native has previous experience as an assistant volleyball coach with N.C. Wesleyan College (three seasons) and as an East Carolina Junior Volleyball Club coach.
Rob Goldberg