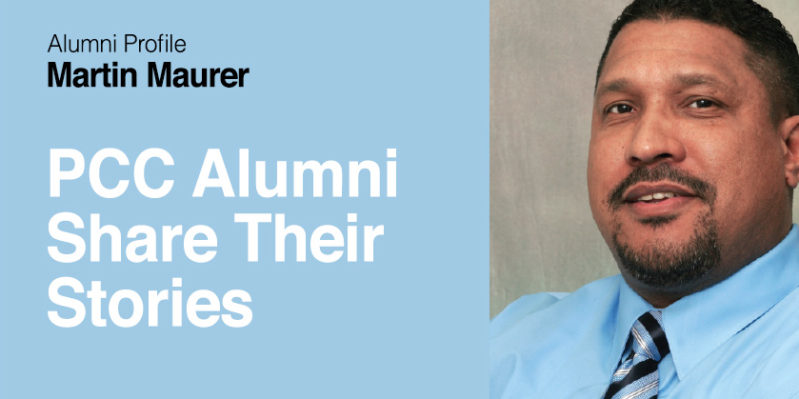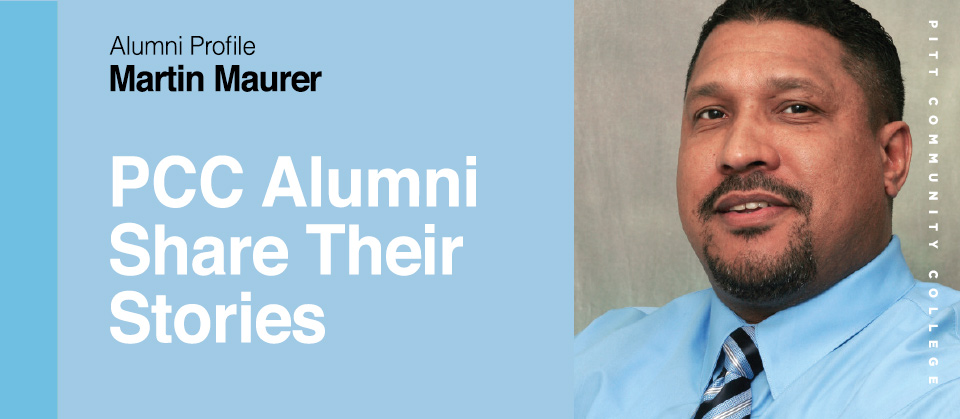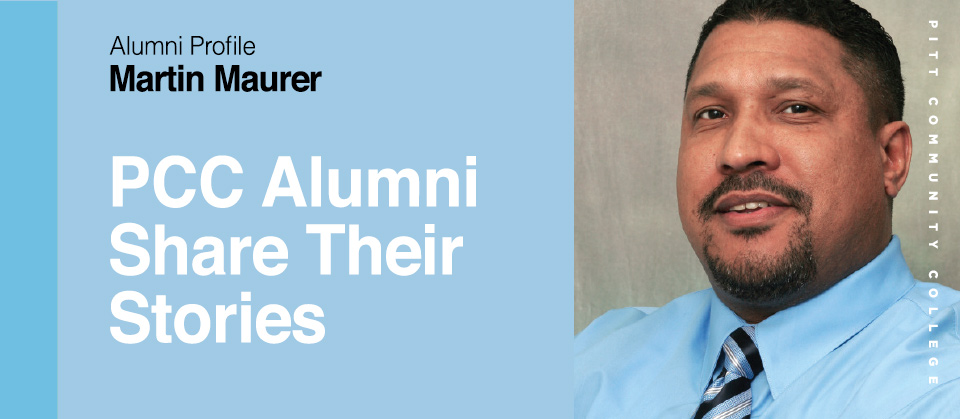 The Pitt Community College Alumni Association recently held a story competition on campus. The organization asked students and alumni to submit their stories of how PCC has impacted their lives. The submissions could be written or presented through video. First place was awarded to Martin Maurer, a Human Services Technology – Substance Abuse student. Here is his entry.
By Martin R. Maurer
My name is Martin R. Maurer and Pitt Community College has not only impacted my life but it has also changed the course of my life forever.  I grew up in the projects of New York City.  At age fifteen I left my home and never turned back.  Needless to say my life has had its twists and turns.  One example being, the first time I ever saw a college campus I was running from the police.  But, just like every hurricane and tornado and all of its destruction, it has to stop somewhere.  By the grace of God it was here in North Carolina for me.  After some wrong turns, I finally made some good decisions and got my life straight.
Pitt Community College has given me the opportunity to explore a new side of myself that I never even knew existed.
Pitt Community College has given me the opportunity to explore a new side of myself that I never even knew existed.  It has shown me that with hard work and the right guidance, anything is possible.
If someone told me even as close as three years ago that I would be in college with a 3.5 GPA, on the Dean's list, waiting to be inducted into the National Society of Leadership and Success (I have already met all the requirements) and also being one of the fifty academic excellence award recipients out of a whole college….I would have called them crazy.  Did I mention that I also never went to a formal high school?  I received a GED in 1988.  I thought that was as far as I could go education wise and I was willing to accept that.  Honestly, when I walked through the doors at Pitt Community College I had no intentions on staying nevertheless even thinking about finishing.  I just wanted to be able to say I saw the inside of a college.  Instead, all of the above took place because the staff here at Pitt Community College believed in me and has pushed me to my true potential.  Now I want more out of life.  I want to learn as much as I can about anything and everything.  Thank you Pitt Community College for helping me unlock my potential.  I shall be forever changed as well as grateful.   GO BULLDOGS!
For his winning entry, Maurer won a Kindle Fire. Second Place went to Donna Williford, an Occupational Therapy Assistant student, and Third Place was awarded to International student Elena Sandina, who is majoring in Medical Office Administration.