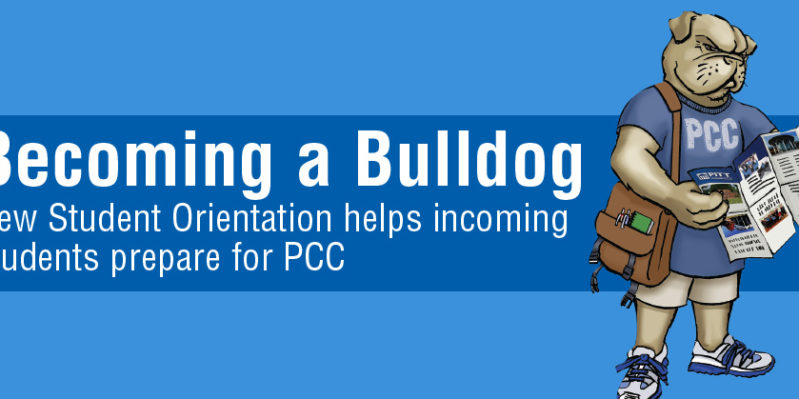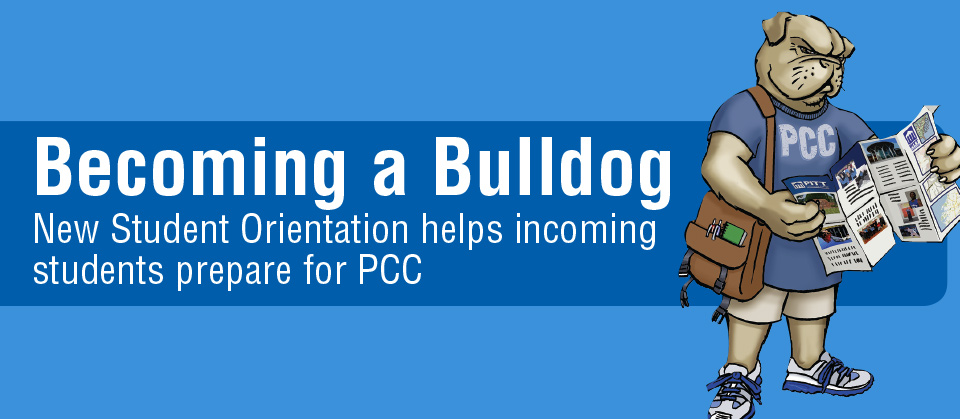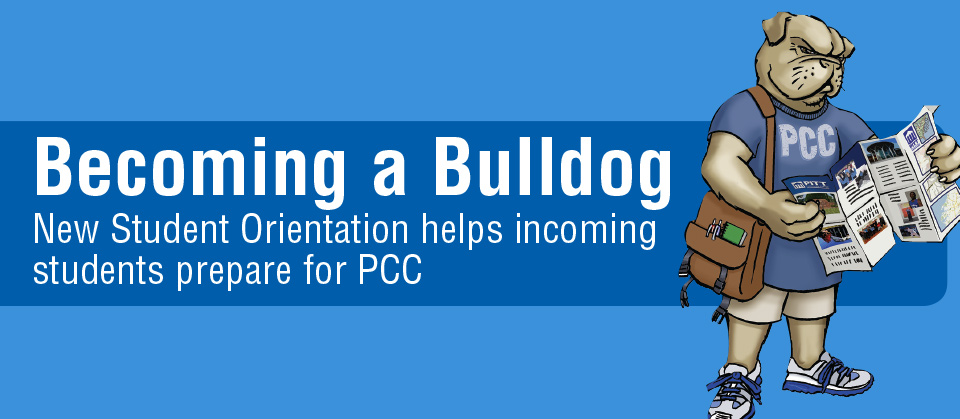 New Student Orientation helps incoming  students prepare for PCC
A new student finding their way around a college campus for the first time can be a challenge.  Just getting your bearings in a new environment is intimidating enough, but questions always come to mind about how to complete course registration, submit tuition payments, and how to know where to go when help is needed.  As graduating seniors will begin to make their transition in to adult learners this summer, Pitt Community College will begin its annual New Student Orientation events.  These opportunities provide students guidance during a pivotal time in their lives, informing them and their families not only about what it takes to be a successful student at PCC, but putting them in touch with campus resources to help them along.  With educating and empowering students for success at its core, New Student Orientation works to make student transition a fun and interactive process, while providing students a foundation to change the way they think about education.
Q:  When will the orientation sessions for new students be held?
A:  Divisional orientations will be held June 23-26 and July 7-10.  Each of the eight sessions we provide will be specifically geared toward our 5 academic divisions, serving each population of students individually.  We want to encourage all students to attend their designated session on their assigned date.  Students can register for their session through our PCC Orientation website.
Q:   What can students look forward to when they visit PCC for New Student Orientation this summer?
A: New Student Orientation is a student's opportunity to gain an introduction to all things pertaining to Pitt Community College.  Students and parents will receive important information about their intended majors regarding academic policies and procedures; we provide detailed sessions about the many student services and support systems PCC has in place; and students will meet with their academic advisor to register for their fall session courses.  We also hope to make our events interactive, as we plan to feature our various PCC student services and organizations, as well as providing entertainment from our campus music groups at select sessions.
Q:   How should students plan for an upcoming orientation session?
A:   All students planning to come to orientation must have three steps completed prior to their arrival:
1.  Completion of a placement test is essential to course registration, which takes place at orientation.  Appointments can be made with our PCC Testing Center during their regular operating hours.  Without a placement test, unless they have a standardized test score or transferable credit exempting them, new students won't be able to register for English or Math courses in their first semester.
2.  A high school transcript or GED Certificate proving graduation should be submitted with our admissions office.  It can be mailed directly from the student's high school, or they can deliver a physical copy in the sealed envelope provided by their school's guidance counselor.  If the student is transferring to PCC, an official transcript from institutions they previously attended will be required as well.
3.  Students are encouraged to complete their reservation for their division's session on our PCC Orientation website.  They'll receive a confirmation email letting them know where to report on the day of their event to check-in, along with additional important information.
Q:   Why is attending orientation so important for new students?
A:  Orientation isn't only an event to receive program information and register for courses.  While both of these steps are important, orientation also marks the beginning of a journey and a shift in the way a student approaches their education.  New students, especially recent high school graduates, need to know about the abundance of supportive staff and faculty members dedicated to helping them to be successful adult learners.  Students have questions about how to make it academically, how to pay for it financially, and how to balance their lives with this new experience.  New Student Orientation covers these key elements, provides the foundation for a good start, and gives students the tools to be a successful at PCC.
Orientation is a new student's opportunity to begin their educational training with the information and encouragement necessary to be successful in their first year and every semester of their college career.  Our campus resources and student groups will be on hand to give participants the opportunity to become involved in student life and to learn about the variety of support they can receive during their enrollment.
Research has shown the most important period in a student's academic career is the first six weeks of the semester.  Our student's success is extremely important, not only to our college, but to our county, and our region.  We want students to know that orientation is the best place to get started and that we're here to help.
Q :  What tips would you give to new students and their families who are attending orientation?
A:  It's important to come prepared.  Having a placement test completed and submitting all required transcripts are vital to a student having a successful orientation experience.  It's alright to feel nervous, excited, or a little of both when attending orientation because all of your future classmates feel the same way.  Ask a lot of questions.  Take advantage of the opportunity to meet your classmates that come from various walks of life.  Come in ready to learn and eager to begin a new chapter in your education.  Orientation is your opportunity for a great start to the first semester of college, and we're excited to have you join the Pitt Community College family!
John Carrere