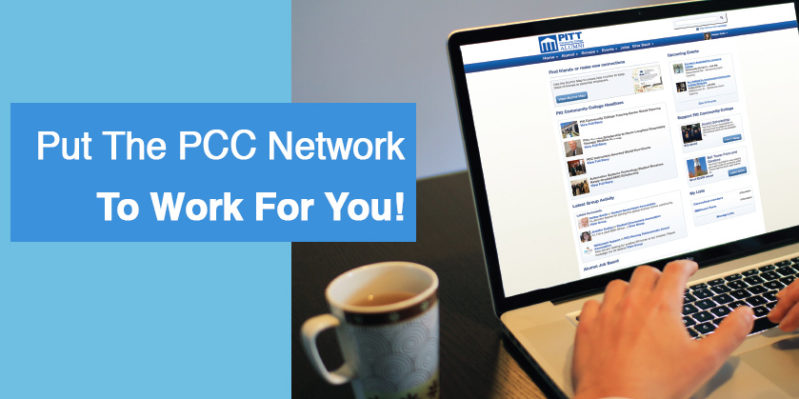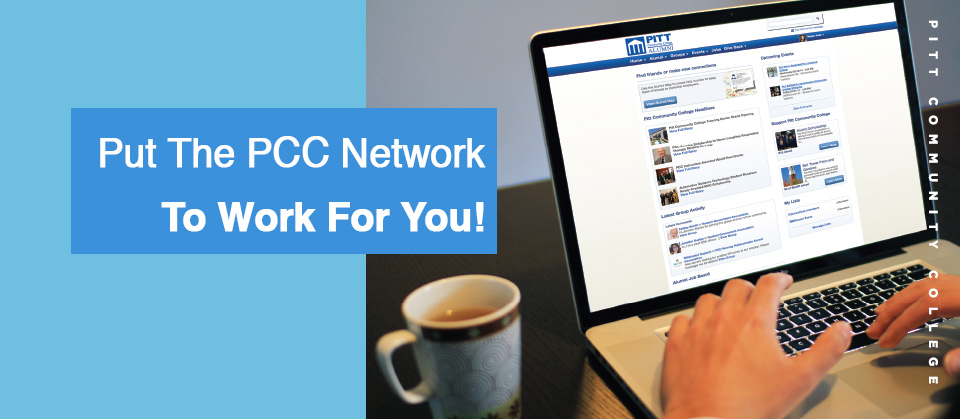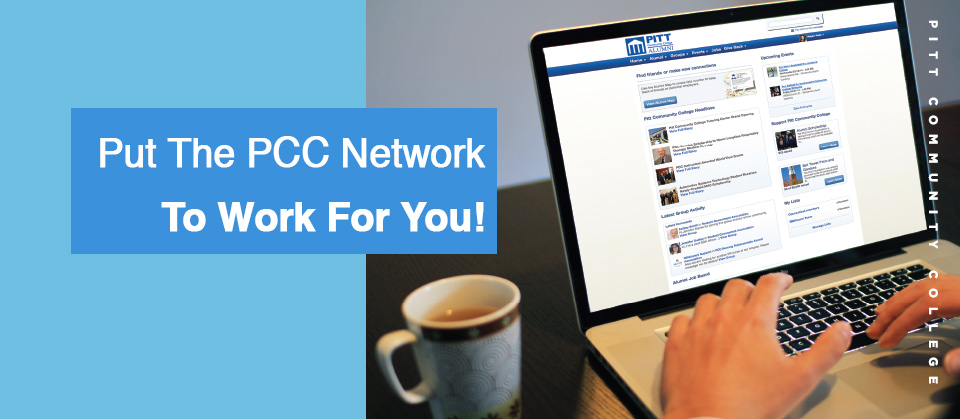 At Pitt Community College, our mission is to educate and empower people for success. These goals don't end with graduation. You've earned your degree, and access to the powerful network that comes with it. With nearly 300,000 PCC alumni across the US, there's someone to help you secure a great career, find an apartment in a new city, network over coffee, and more.
We've made it easier than ever to take advantage of this network, with the PCC online community powered by 360Alumni. It's easy to leverage the connections you've already made, and form new ones too. Here are a few tips to take advantage of your network:
1. Visit pcc.360alumni.com
to create a free alumni account in minutes
Signing up for PCC's online network is fast and free. We've built our online community to help you connect with friends, find a new job, learn what other alumni are doing, create your own networking groups, and more.
2. Connect with other alumni
Our online community makes it simple to find alumni in your area with similar backgrounds. If you're searching for a new job, moving to
a new neighborhood, or simply looking to meet new people,
pcc.360alumni.com has the connections you're looking for. Easily join groups, attend events, or create your own meetups. The network was created for you.
3. Apply to exclusive jobs, or recruit for your company
The PCC online network lets you apply to jobs submitted by the college, and by fellow alumni who understand the quality of the educational background that you share. You'll be able to connect with employers directly, establishing a stronger connection than by online resume submission alone. You've worked hard to get where you are today. Secure a career you love by leveraging the PCC alumni network.
4. Pay it forward
Do you know of a volunteer opportunity in your area?  Share it with the PCC community! Know of an open job opportunity? Post it on the job board. See a fundraising campaign for a cause that matters to you? Consider a gift of $5 or $10 to give back to the community that helped you get where you are today. Your participation in our community is what makes it great!
5. Keep that PCC pride
Wherever you go after graduation, know you've got the power of PCC's network behind you. When you meet a fellow Bulldog, build the network by telling them about the new online community. You can share links to the site through social media or email. Invite your friends today!
pcc.360alumni.com is your online community, built to let you capitalize on the network you've earned. Sign-up today, and see what the PCC community can do for you. As you use the network, share your success stories, and you might be featured in the next issue of CareerFocus. No matter what you're looking for, our alumni community can be a permanent resource. We'll see you there!