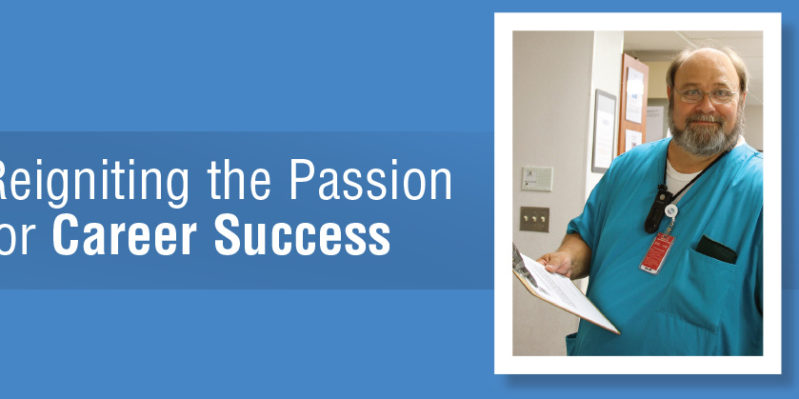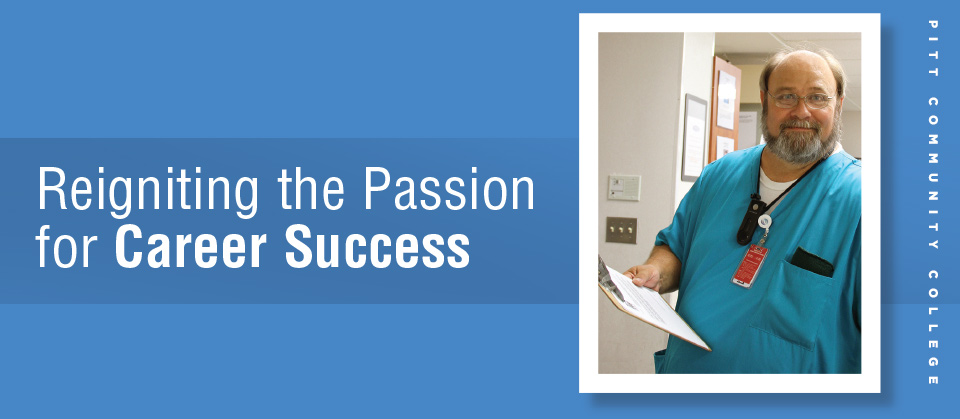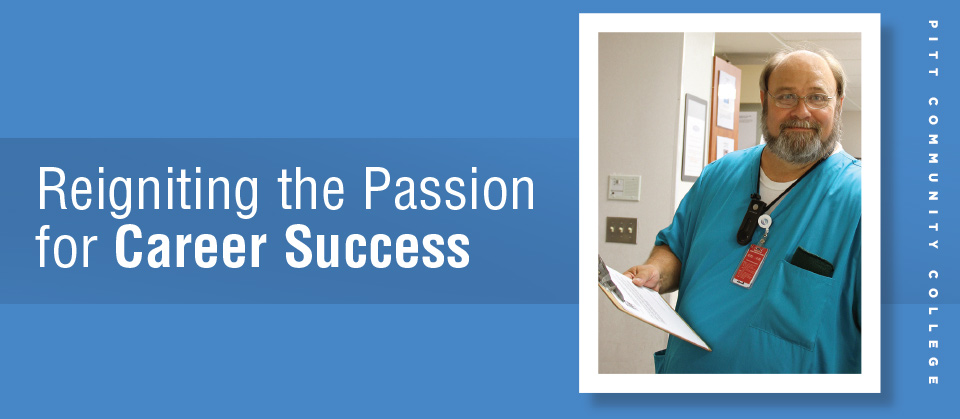 Lyman Allen Hill found himself charting a path of career uncertainty in 2012. Following in his father's footsteps, Allen has spent most of his adult life in construction. Although the business was steady and secure at one time, the economic downturn began to shake the foundation of job security for Hill.
The opportunity for construction jobs was becoming limited, and many were located out of town. At the age of 55, Allen found himself missing home, and the drive he once had for construction began to dwindle. The loss of his father also caused him to want to leave the construction business in general.
"I wanted to come back home to help my mother out financially, and at that time I was kind of in limbo with my job," said Hill. "I decided to come back home to look for work. During my search for a new career path, I was talking with a friend who suggested that I look into becoming a Nursing Assistant. I had no idea how to even start the process, but I knew I had a passion for helping others and realized that this could be the moment to make my dream a reality."
"During the summer of 2012, I took a look at the Pitt Community College Continuing Education's summer/fall schedule and it seemed like a great way for me to use some of this time and to learn new skills to make myself more marketable. I visited the Healthcare Division to gather all the information needed. During the meeting I learned of all the pertinent documents and immunizations that would be needed to enter the program, as well as the cost of tuition and books. I began to calculate the cost and knew that I had to choose between using my savings and taking the necessary steps to make the career change. It was through the conversation with the faculty that I learned I qualified for the Project Skill Up grant. This grant was able to offset the costs of tuition and books that I needed for the course. This was a tremendous help and depleted a barrier to receiving my education."
"Honestly, I didn't think I had what it took to complete the program. I am an older male, who had been out of school since 1977. To come back to school as a male in a female dominated field was very scary. It was through the persistent encouragement of the instructors and the entire staff of the program that gave me the extra push I needed to complete the program. I did extremely well on my entire written and skills tests. So well that it gave me the confidence to enroll in both Nursing Assistant II and Medication Aide Certification. I completed both courses in the Spring of 2013."
Allen received an interview with Vidant Medical Center just a few days after the completion of the Nursing Assistant II course. He began working at the hospital in April of 2013.
Allen is looking forward to returning to Pitt Community College Continuing Education to enhance his skills in computers. He has plans to enroll in Introduction to Microsoft Office, and he also wants to look into programs such as Word, Excel, PowerPoint, etc.
When asked if he has any advice for older students who are considering going back to school, Hill endorsed the Continuing Education program without hesitation, "It's certainly to their advantage. It is war out there in the job market, and you don't want to go out unarmed."
Hill added that he thinks going back to school is especially advantageous in helping plus 50 adults hone their social skills and their ability to interact with people. He thinks it will help them adapt to new life changes.
"Technology and the world today is ever-changing," said Allen. "At this stage, we either have to adapt to the changing environment or we fall by the wayside. I'm choosing to adapt."
Sidette Boyce-Brown