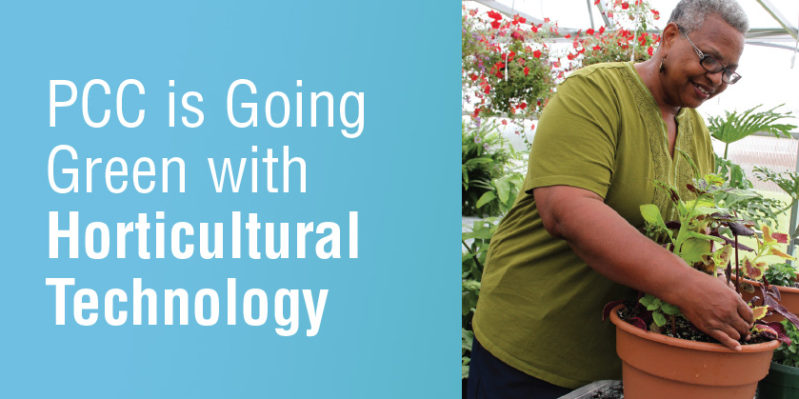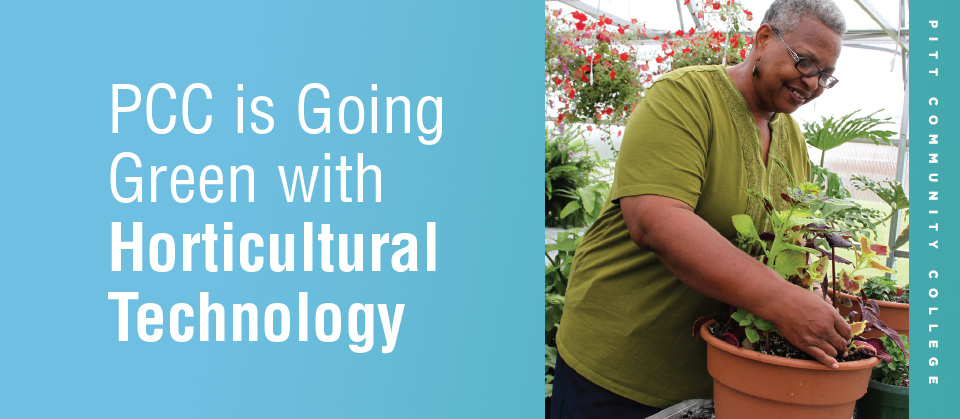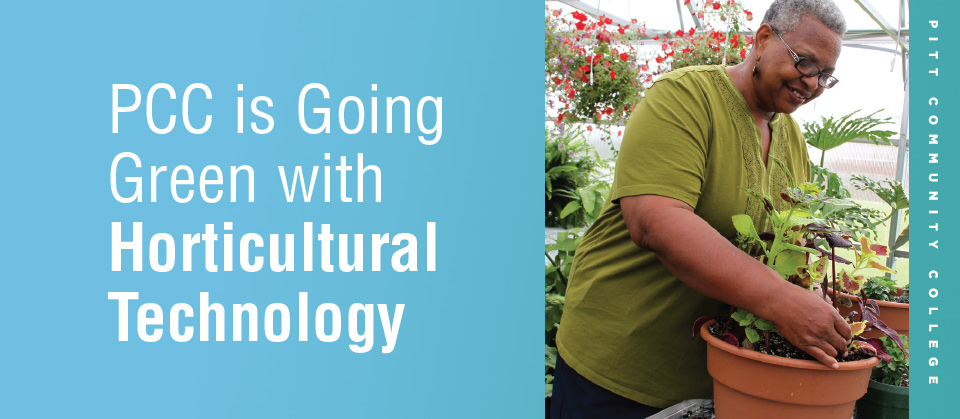 Pitt Community College's Construction and Industrial Technology (CIT) Division launched a new program last year for students interested in pursuing horticultural careers.
PCC now offers a Horticulture Technology curriculum that prepares graduates for work in settings that involve cultivating plants to improve human life, including nurseries, greenhouses, garden centers, landscaping operations and governmental agencies.
Jerry Pittman has been chosen to oversee the new curriculum. He served as coordinator of Carteret Community College's horticulture program for 10 years prior to coming to PCC.
"I am very excited about the addition of a new associate degree horticulture program at Pitt Community College," Pittman said. "We are looking forward to the opportunity to train and prepare students for various careers in the 'green' industry."
Pittman said coursework focuses on plant science and materials, landscape practices, pest management, fertilizers, soils, nursery production, and horticultural business practices. He said students must complete 69 credit hours in order to receive an associate degree from the program.
In preparation for the new horticulture offering, PCC has built a greenhouse on campus along Eddie Smith Street, in an area behind the A.B. Whitley Building that once featured tennis courts. The greenhouse, formerly located on County Home Road, will continue to have their annual plant sales that will be open to the public.