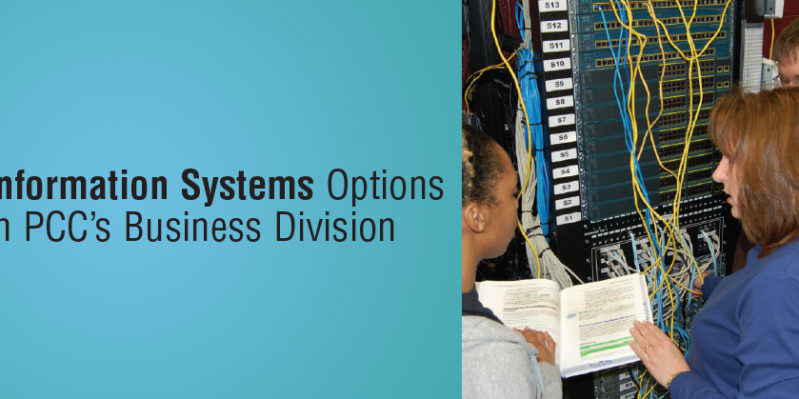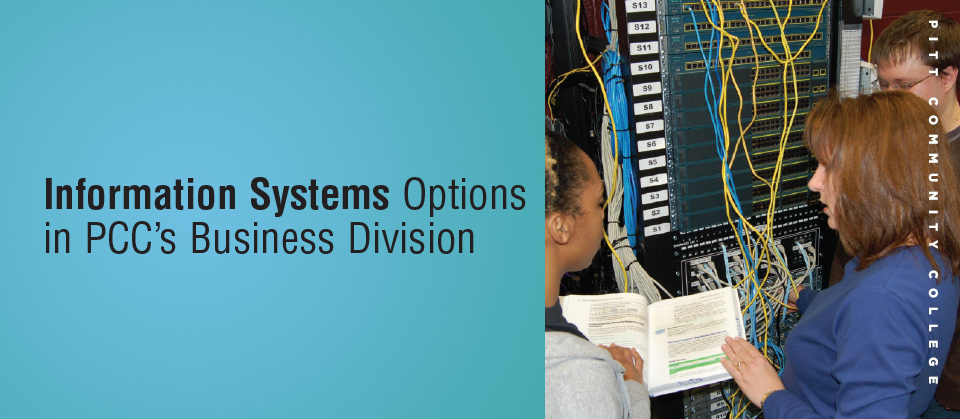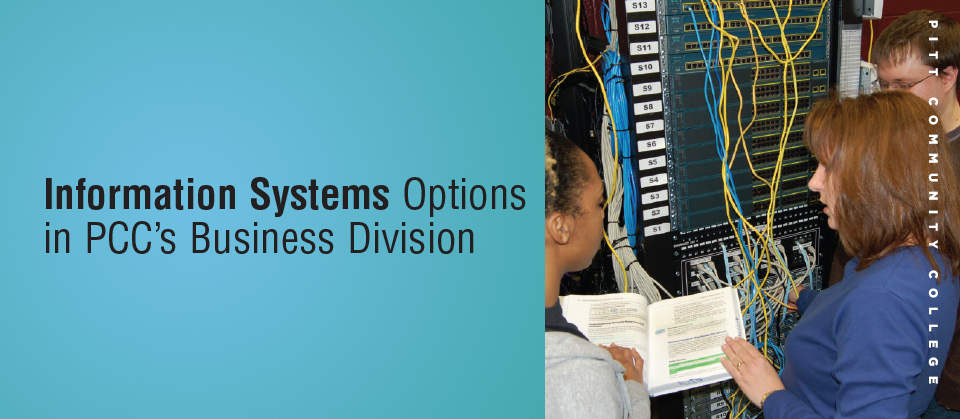 Although the Business Division at PCC offers a variety of education options, two of the most popular fall under the Information Systems category. If working with computers is your thing, check out these two programs to see if they might be a fit for you.
Networking Technology
The Networking Technology curriculum prepares individuals for employment supporting network infrastructure environments. Students will learn how to use technologies to provide reliable transmission and delivery of data, voice, image, and video communications in business, industry, and education. Course work includes design, installation, configuration, and management of network infrastructure technologies and network operating systems. Emphasis is placed on the implementation and management of network software and the implementation and management of hardware such as switches and routers.
Graduates may find employment in entry-level jobs as local area network managers, network operators, network analysts, and network technicians. Graduates may also be qualified to take certification examinations for various network industry certifications, depending on their local program. For more information contact Joseph Jeansonne, Curriculum Coordinator.
Web Technologies
The Web Technologies curriculum prepares graduates for careers in the information technology arena using computers and distributed computing to disseminate and collect information via the web. Course work in this program covers the terminology and use of computers, network devices, networks, servers, databases, applications, programming languages, as well as web applications, desktop and mobile site development and design. Studies will provide opportunity for students to learn related industry standards.
Graduates should qualify for career opportunities as designers, administrators, or developers in the areas of web applications, web sites, web services, and related areas of distributed computing. For more information contact Anthony Garner, Curriculum Coordinator.