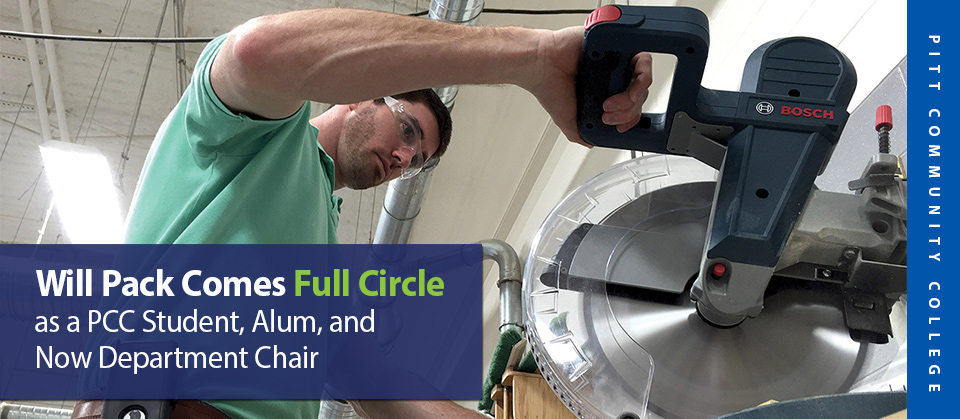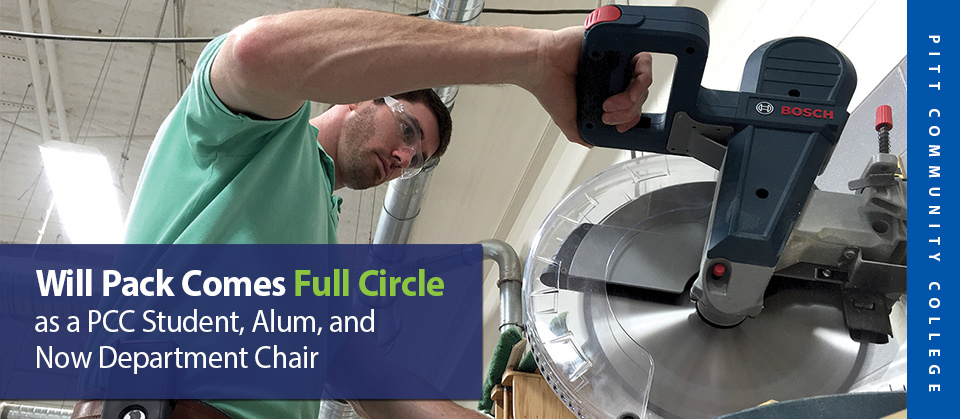 Will Pack Comes Full Circle as a PCC Student, Alum, and Now Department Chair
Will Pack always knew that he wanted to work with hands and be outdoors. Even as a little boy, he would use (and lose!) his father's tools to create projects with whatever spare material he could find.
When it came time to attend college, Pack turned down chances to go to UNC, NC State, and ECU. Instead, he chose Pitt Community College and its Building Construction Technology program because of the hands-on methods of teaching that were incorporated into the curriculum. It was much more suited to what he wanted to do in life.
While pursuing his academics, Pack also played intercollegiate golf for the Bulldogs on a partial scholarship. He also picked up small construction jobs during his time in school at PCC.
After graduating from PCC in 2007 with his associate degree in Building Construction Technology, Pack transferred to East Carolina University. He went on to graduate magna cum laude from ECU with a bachelor's degree in construction management in 2009.
After graduating from ECU, Pack landed a job as Project Coordinator for the local Habitat For Humanity organization and stayed in this position for 3 years.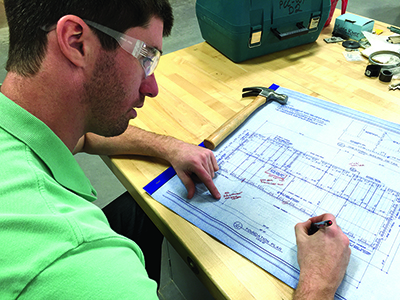 A 2013 PCC Outstanding Alumni Award recipient, Pack is a licensed general contractor in North Carolina and is also certified by the Building Performance Institute as a building analyst professional.
In March of 2014, Pack was named department chair of the Building Construction Technology program, replacing his former instructor and longtime department chair, Bill Hill, who retired. He stays very busy with his new position at PCC along with multiple family projects and rental properties he maintains. But, he wouldn't have it any other way!
– Jane Power and Newton Smith