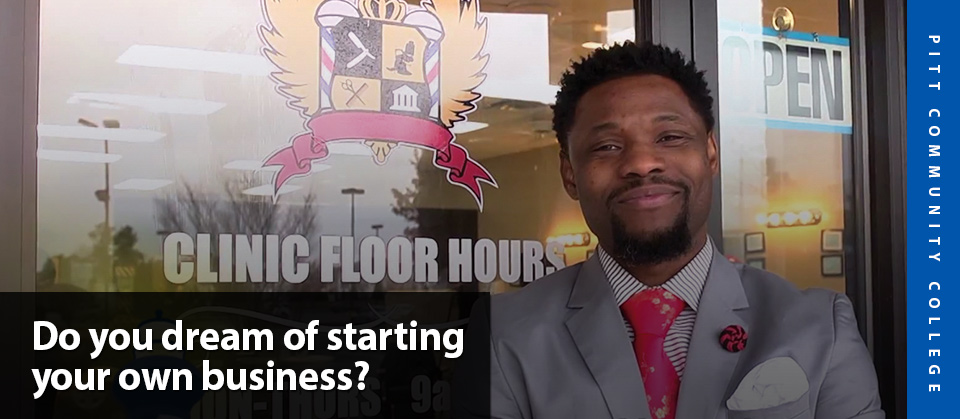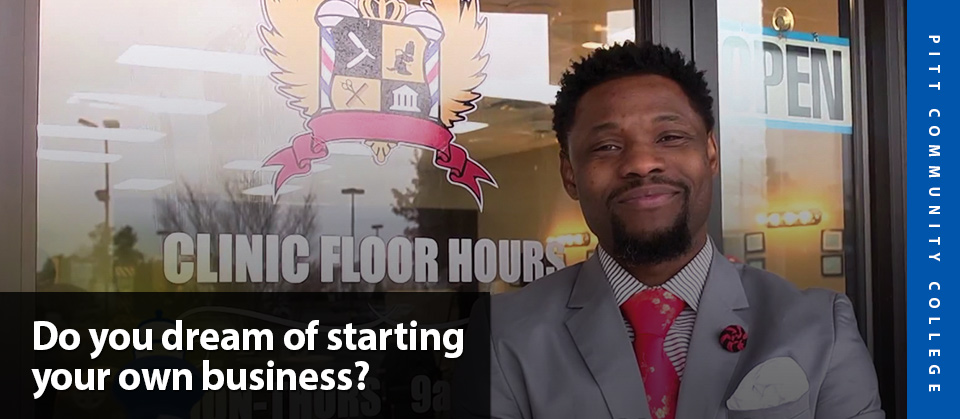 It can be overwhelming trying to figure out where to begin and what tools and knowledge you will need to start your own business. Pitt Community College's Small Business Center (SBC) can help!
The SBC specializes in assisting startups, early stage, and troubled businesses, and can help guide you through the processes and steps that will help make your business a success. The Small Business Center offers more than 125 free seminars each year on various business topics including: Financing, Management, Marketing, and Accounting/Record Keeping.
The SBC also provides free, confidential one-on-one consulting services to assist you in the daily operations of your business. Shareen Berkowitz, an experienced business counselor at the SBC, can help you with business plans, marketing plans, loan packages, market and industry research, strategic planning, and financials.
Additional tools can be found in the Business Resource Center such as computers, example business plans, business reference materials, how-to books, and more. This center is open to the public and accessible during normal business hours.
The Small Business Center, which just celebrated its 30th anniversary, recently won a "Centers of Excellence Award" for innovation from the N.C. Small Business Center Network. Small Business Center Director Jim Ensor accepted the award in October 2014 while attending the N.C. Small Business Advisors of North Carolina Professional Development Conference in Greensboro. According to Ensor, the SBC received the award for its "Entrepreneurship in the Classroom" program, which was started in 2012.
"As our economy began the recovery process, we realized more of our college students would, by necessity, be self-employed," Ensor said. "We determined that these self-employed graduates would stand a better chance of economic success if we could introduce them to the services offered through the N.C. Community College System's Small Business Center Network before they graduated."
To pilot the program, Ensor said the SBC looked to the college's partnership with Greenville's Altitude Academy of Barbering. The goal, he said, was to offer entrepreneurship training to students in the 1,528-hour certificate program.
As a former SBC client, Altitude Academy owner Rodney Bullock was excited about introducing his students to the center's seminars and counseling services. "You know, at some point, almost all barbers are small business owners," Bullock said. "You don't hire a barber; you rent him a chair."
"We took out normal fare of introductory business seminars and customized them for the barbering industry," Ensor said, adding that four additional seminars were offered during the 2013-2014 fiscal year.
Ensor said as many as 42 students attended each seminar and 21 hours of training amounted to 534 contact hours of instruction. Ten students from the program started their own businesses in fiscal year 2012-2013, while another 20 started businesses the following year.
"We are pleased that this intensified effort with these PCC students yielded 30 new businesses in Eastern North Carolina," Ensor said. "We are currently expanding the training to the college's cosmetology and massage therapy programs. Eventually, we feel this innovative, proactive approach to entrepreneurial training will yield 25-35 new businesses each year."
It is Ensor's hope that the students will develop an ongoing relationship with the PCC Small Business Center after graduation. He said continuous interaction would help them become more successful as business owners while providing SBC with valuable feedback that will lead to improved curricula and services.
Located in the PCC Greenville Center on Memorial Drive, SBC is committed to helping prospective and existing small business owners in the community succeed, leading to job creation and retention in Pitt County.
For more information, please contact Wendy Dunbar at (252) 493-7528.
– Beth Perkins