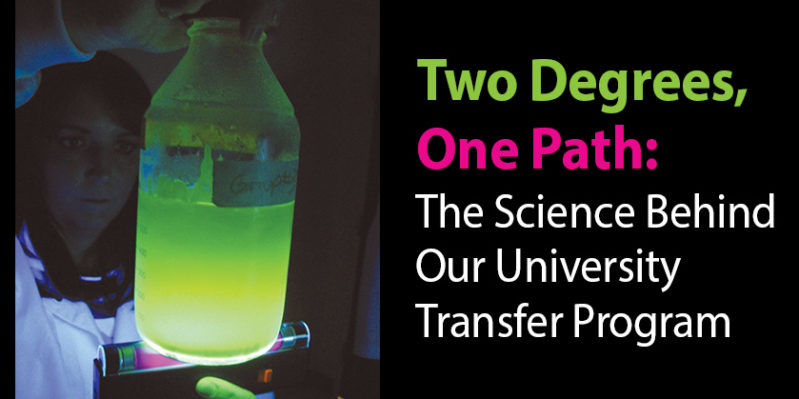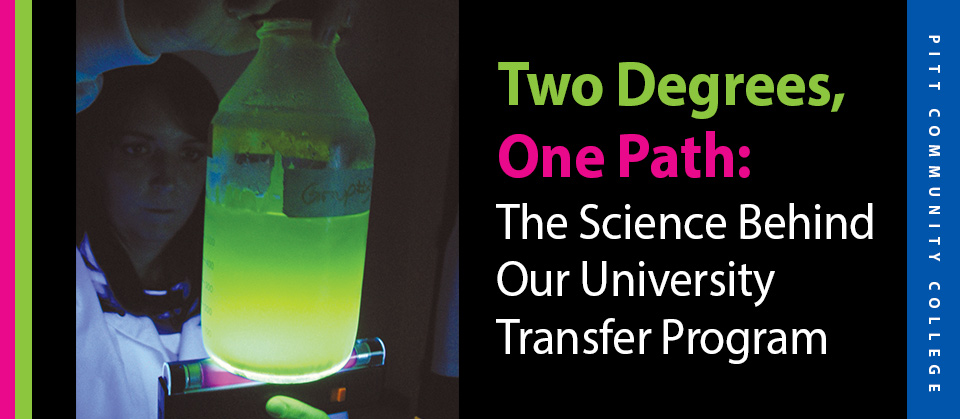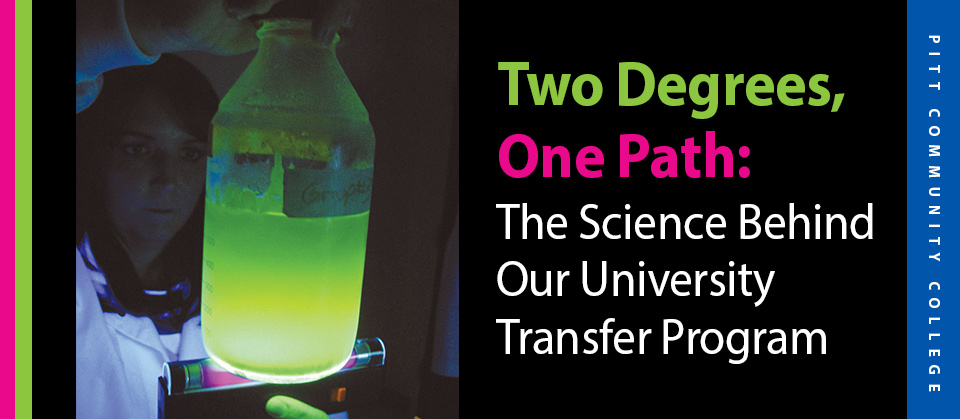 The Science Behind Our University Transfer Program
Pitt Community College is proud to be a leader in offering a multitude of courses and degrees as part of the college's University Transfer program. By partnering with other well-known, four-year institutions, students looking to further their education can take classes at Pitt Community College which are transferable to a number of universities and colleges in North Carolina.  This allows the student to enjoy affordable quality education and, potentially, gain an associates degree at Pitt Community College, before transferring into a baccalaureate program at a four-year institution.
Obtaining an Associate in Science degree within the University Transfer program is a popular option for students seeking a career in the fields of Biology, Chemistry, Forensic Science, Laboratory Science, Exercise Physiology, Veterinary School, Agricultural Science, Marine Science, Pharmacy School, and much more. Courses within the Pitt Community College's Associate in Science degree are transferable to popular four-year institutions like East Carolina University, NC State University, UNC Wilmington, UNC Chapel Hill, UNC Greensboro, and NC A&T, among others.
If you're looking to start an exciting career in the science field, Pitt Community College's Associate in Science University Transfer program is a smart and affordable gateway to a baccalaureate degree, with the added bonus of an associate degree and specially trained advisors to make sure you only take the classes you need and are interested in for your future career.
For more information: Contact the Pitt Community College Arts and Sciences Division at 252-493-7655 or email pccut@my.pittcc.edu.
-Alexander Freedman