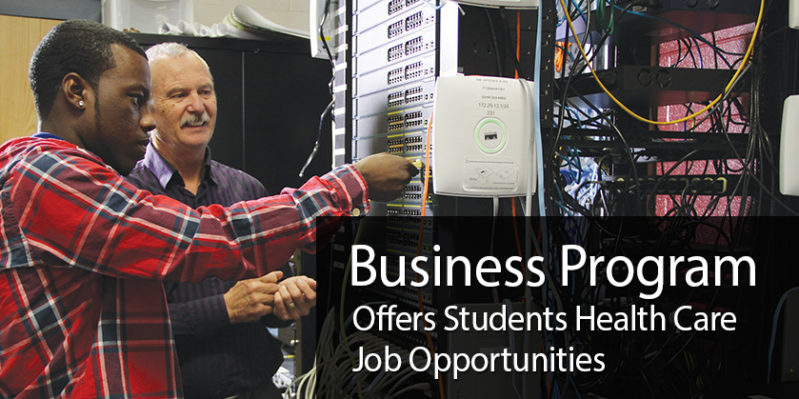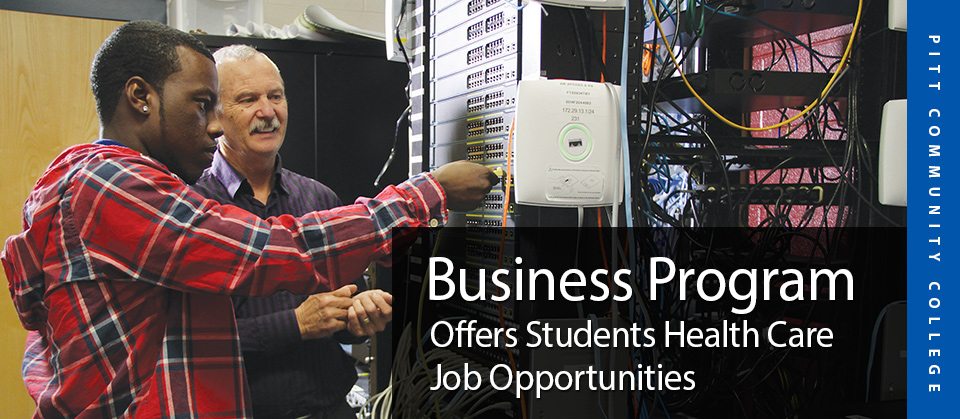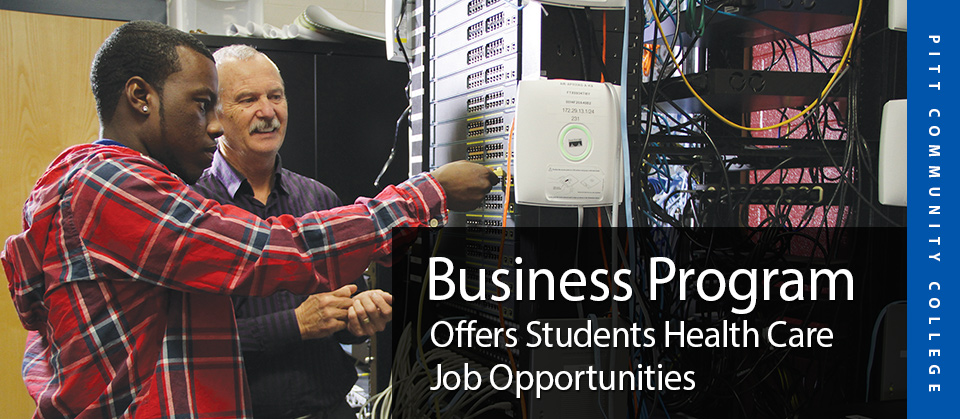 The Business Division offers a curriculum program titled Healthcare Business Informatics (HBI) that provides vast opportunities for students in the health care job arena. This program is offered through collaboration between the college's Information Systems Technology, Healthcare Management Technology and Business Administration departments. The program prepares students to use information technology to support health care delivery and decision-making in a variety of health care facilities.
Since the HBI program was introduced in the Spring of 2011, enrollment has reached an apex of 40 students during a semester. The first three HBI graduates received their diploma in May 2013. Since that first graduation, there have been three more HBI graduates and there are two proposed graduates for May 2015. HBI graduates are currently employed at major healthcare settings such as Vidant and Patheon. They are employed as Support Service Engineers, network technicians, and fill other IT roles. Other graduates have continued their academic studies to purse 4-year degrees and Master's degrees in Health Informatics and Information Management.
HBI coursework covers such areas as health care data standards, legal and regulatory issues, project management and infrastructure support, application design and development, systems analysis and design, application installation and support, and end user training.
The curriculum will provide students with a broad knowledge of analysis, design, development, testing, and implementation of computer software applications and computer hardware.
Students will be prepared to use information technology to support healthcare delivery and decision making in diverse healthcare facilities.
HBI graduates should qualify for employment as database/data warehouse analysts, technical support professionals, informatics technology professionals, systems analysts, networking and security technicians, and computer maintenance professionals in the health care field.
Pitt Community College works hard to be a leader in education and stay current with today's business needs. The Business Division is proud to offer this program giving PCC students the advantage in our constantly changing world of technology. For more information on this program, contact Denise Whitfield, Curriculum Coordinator, at 252-493-7601 or dwhitfield@email.pittcc.edu.
– Greg Robison and Denise Whitfield