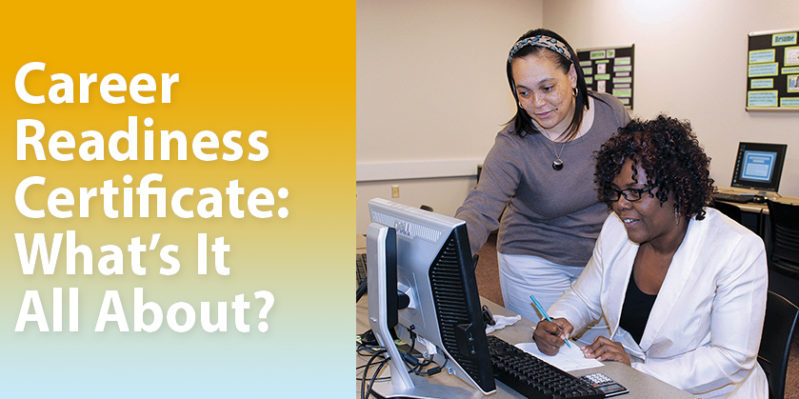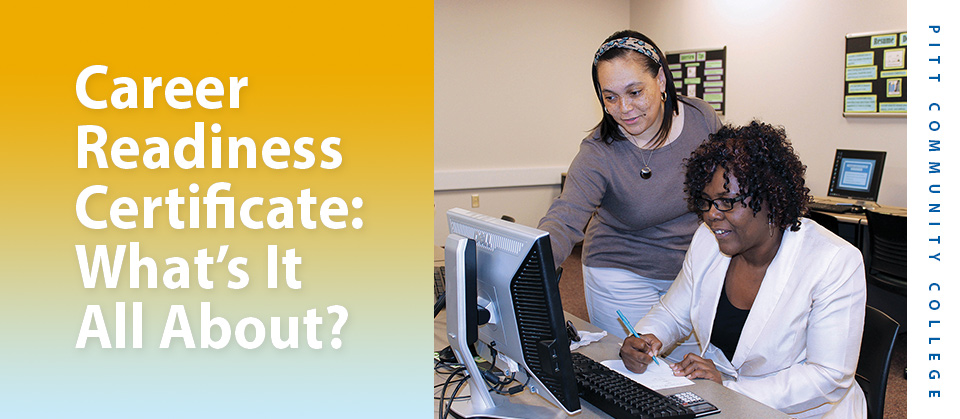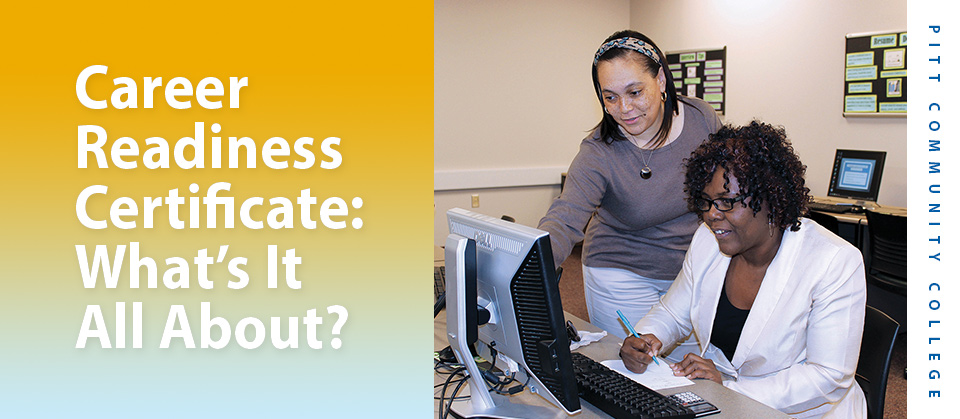 How can you prove you have the necessary skills to be successful in the workplace? How can you distinguish yourself from other candidates? How can you increase your opportunity for career change and advancement?
The Career Readiness Certificate (CRC) is a portable, nationally recognized credential that can help individuals get the job they want. Based on the proven ACT WorkKeys® system, the CRC gives job seekers proof of their workplace skills. WorkKeys, a system of real world workplace assessments can act both as a tool to increase an individual's employability skills and give employers the tools necessary to plan, screen, select, train and promote the appropriate candidates.
Through WorkKeys, an individual can be assessed on a wide array of workplace skills. The CRC identifies your skill level in Applied Mathematics, Reading for Information, and Locating Information. These 3 WorkKeys skills are the most common in 85% of occupations.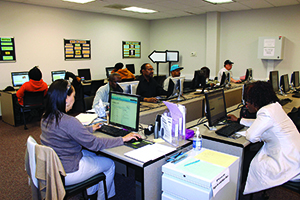 The popularity of the CRC continues to grow and now over 500 employers in NC prefer or require the CRC for applicants. HR Generalist for DSM Dyneema, Robyn Nalavany, says the company has been using WorkKeys for over 10 years. Before they even interview job applicants, they require them to pass the CRC.
So how do you get your CRC? 
1. Register at one of the CRC Open Labs held at the PCC Continuing Education Greenville Center. Open Lab is a starting place for all things WorkKeys and CRC, is free, and is available to the public. During these floating sessions, individuals can learn the ins and outs of the CRC, get access to the online study tool, ask questions, and register for testing. The Open Lab schedule can be found by visiting www.pittcc.edu and searching 'CRC'. Registration is not required, so you can just show up!
2. Practice in Career Ready 101 to prepare for the CRC Assessment. Career Ready 101 is an online study tool that helps individuals prepare for the CRC Assessment. It can be performed from any computer that has Internet access, however you must first register during CRC Open Lab.
3. Complete the CRC Assessment!
I have completed my CRC, now what?
1. Create a Resume. Creating a resume is key to getting a job. PCC provides services such as Winway on PCC Open Lab computers and the Career Ready 101 training tool.
2. Obtain Your Scores. The myworkkeys.com website allows you to print your scores, as well as your certificate verification to provide to future employers.
3. Connect with Employers. Using the ncworkready.org website allows you to connect with employers who are looking for CRC holders. On this site you can find jobs that match your interests, experience, and are nearby where
you live.
4. Keep in Touch. We work hard to connect you with employers who are hiring. Check the PCC CRC blog for new job posts and regularly check your email.
For more information about the Career Readiness Certificate at PCC, please contact Sonya Douglas at 252.493.7549 or sdouglas@email.pittcc.edu. You can also visit the Greenville Center located at 3107 S. Memorial Drive.
– Beth Perkins