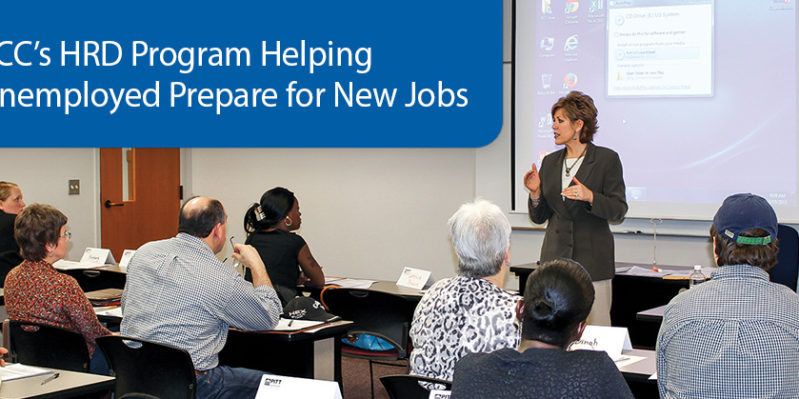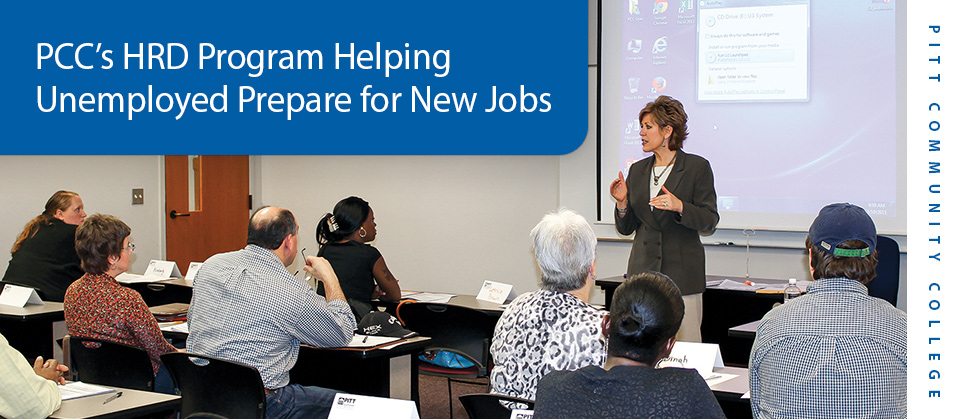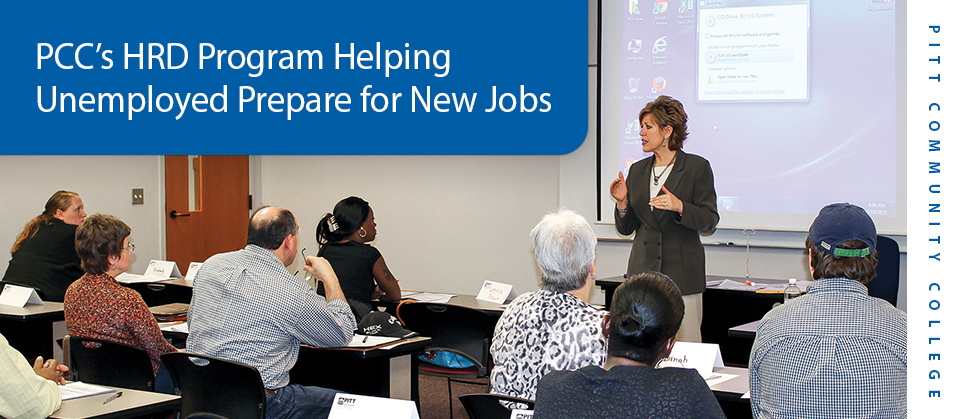 It is important to know exactly what employers look for when hiring full-time employees. In addition to relevant skills, employers seek employees who have the personal values, characteristics, and personality traits that spell success.
Through its Continuing Education Division, PCC's Human Resource Development (HRD) program offers classes to help the unemployed or underemployed successfully navigate their job search. These classes are free to those who qualify and teach the skills, behaviors, and work values that are required for success in the marketplace. The goal of this program is to engage these students in a professional development series that helps them see themselves through the eyes of an employer. The job seeker becomes able to articulate his/her knowledge, skills, and abilities in a manner that presents them as solutions to the employers' needs.
"Thank you for all that you've done for me with the classes. I am now employed. I would recommend these classes to anyone without a job…or has a job that they're not happy with." 
– James Wiggins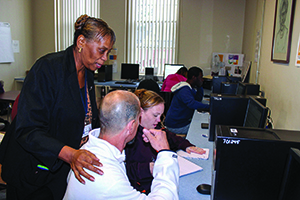 "Overcoming Job-Seeking Barriers and Blunders" is a four-hour class that provides participants with the tried and true secrets of what employers are looking for in potential employees. The course offers tips on creating effective resumes, completing applications, and writing cover letters that get noticed.
"Secrets of Landing a Job" is a 12-hour class that offers attendees insight on the 'hidden job market' and tips for preparing a dynamic resume, acing job interviews, and making great first impressions.
"Taking Action: Create a Dynamic Resume" is a 9-hour class that teaches students how to create a dynamic resume, develop a LinkedIn profile, fill out applications effectively, and create a cover letter that gets you noticed.
PCC's Continuing Education also offers HRD classes at the local Greenville shelter, Community Crossroads Center. These include classes on job interviewing, employer expectations, communication skills, and job obstacles. The goal of this program is to help individuals who are unemployed or underemployed prepare for the job market and land their next job. In addition to learning about all the resources available to them, students end up working together as a team and really helping each other. All residents of Community Crossroads Center are required to attend these classes, however anyone can attend free of charge if they qualify for the fee waiver.
"The job readiness classes were very useful and targeted for job hunting in the current economy. Not only do they cover the usual approaches to securing employment, they also point students toward the specific community resources they need to overcome hurdles that might impede their personal progress." 
– Vanessa Taylor
Do I qualify for the fee waiver?
Individuals may be granted a waiver of class registration fees if they meet one of four criteria:
Are unemployed
Have received notification of pending layoff
Are working and are eligible for federal earned income tax credit
Are working and earning wages at or below two hundred percent (200%) of the federal poverty guidelines
Pitt Community College has partnered with the Pitt County NCWorks Career Center to help individuals receiving unemployment insurance benefits prepare for finding and landing their next jobs.
Neal Anderson, manager of the N.C. Department of Commerce's Division of Workforce Solutions, says these classes provide clients with the tools and strategies necessary to find jobs suited to fit their needs. He says all of the clients who have taken the classes are interviewing for jobs. "Clients we have referred to these classes have returned to tell us how effective, meaningful, helpful, enlightening and, in some cases, life-changing the classes have been," Anderson said. "All of them say the same thing: they wish they knew about the classes as soon as they became unemployed."
For more information on these classes or the HRD program, please call 252.493.7388, or visit www.pittcc.edu/continuing-education.
– Beth Perkins