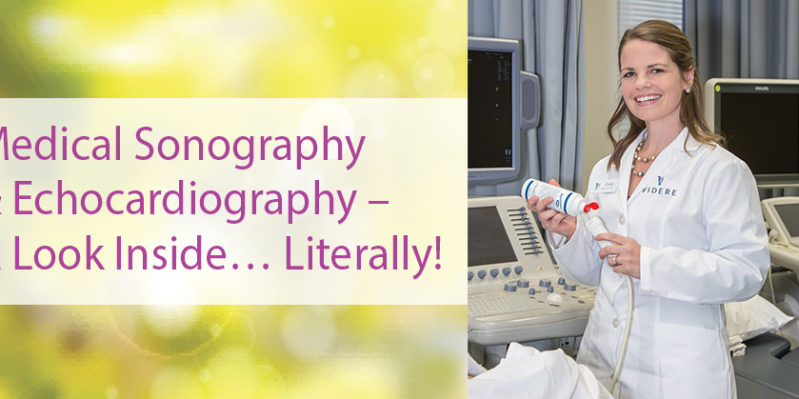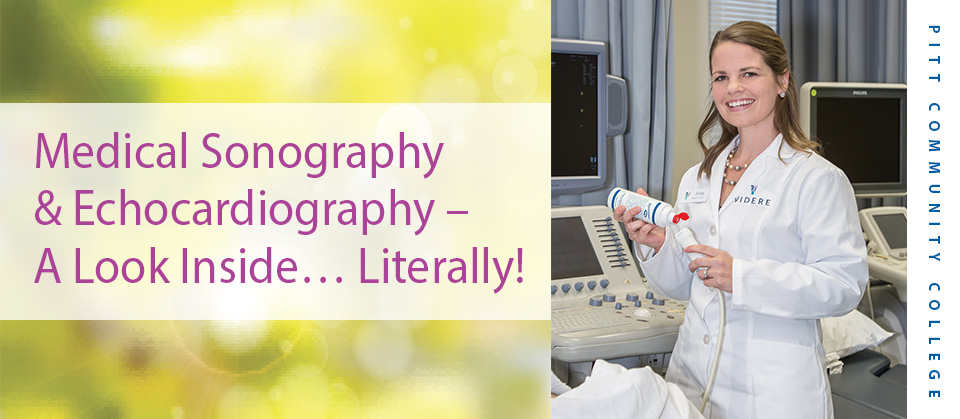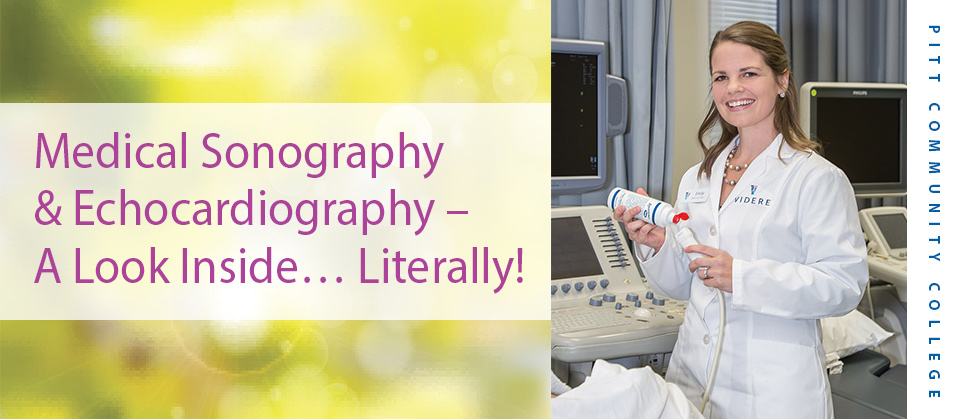 They're considered the eyes and ears of physicians all across the nation: Medical Sonographers use the latest ultrasound technology to peak inside and map out various organs within the human body, sometimes even in 3D!
Pitt Community College's Medical Sonography program offers the two-year associates degree needed to get you started in this versatile career field or use your degree to specialize further in Echocardiography – the specific techniques needed to ultrasound the heart.
"We do so many different ultrasounds on different parts of the body. It's really amazing what all you can see," said Emily Chancellor, a PCC Medical Sonography & Echocardiography graduate.

A native of Bath, NC, Chancellor loved the hands-on environment in the classroom, but says a career in Healthcare takes work and Medical Sonography is about much more than ultrasounds of babies – a common misconception about the program. "It was more challenging than I expected," said Chancellor, "I had to study to keep my grades up."
Nikki Webber, a clinical coordinator for PCC's Medical Sonography & Echocardiography program says those interested in this field need to appreciate a "hands on" approach to healthcare, as most sonographers will have direct contact with their patients. Webber says good people skills are also a plus, as they're often needed to help the patient feel comfortable during the ultrasound.
For Chancellor, her training at Pitt Community College was exactly what she needed. "The classroom work prepared me for the skills I have now, to have the job I have now," she said, "I love my job and I told my boss the other day that I'm happy I went into ultrasound."
– Alex Freedman