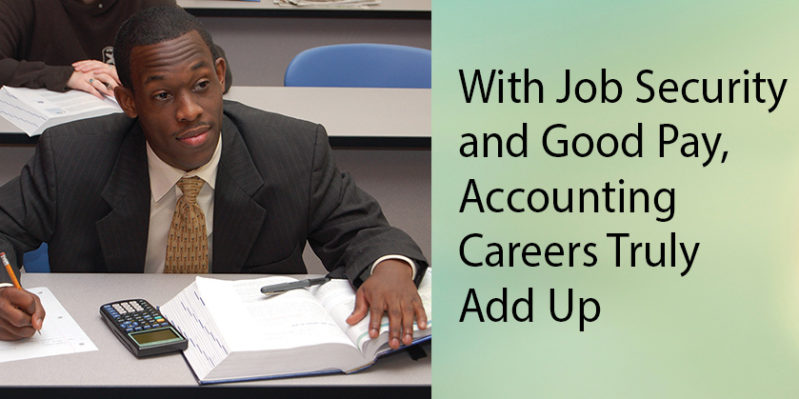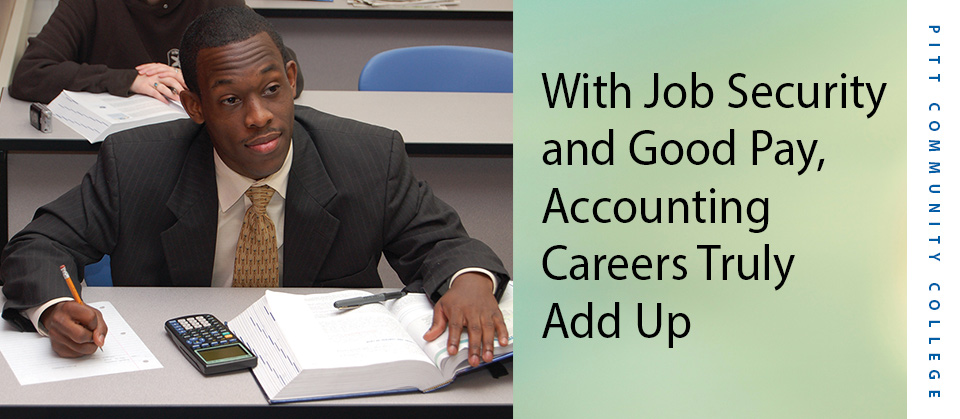 For those with an affinity for numbers, math and money, who are self-motivated and possess good critical thinking and communication skills, a career in the dynamic field of accounting may be in order.
Accountants analyze information and communicate it to others to help them make good business decisions. It's a growing field, as every business needs solid accounting expertise for budgeting, planning, bookkeeping and tax functions. The number of jobs for accountants and auditors is projected to grow 13 percent through 2020, according to the Bureau of Labor Statistics.
Pitt Community College's accounting program is designed for students and small business owners, who want to work as staff accountants, accounts payable specialists, accounts receivable specialists, payroll specialists or general ledger accountants. For future entrepreneurs, the program provides an exceptional platform from which to launch a new business.

The accounting program at PCC features hands-on learning in small classrooms, full engagement with the language of accounting, and web-based learning, which can provide an excellent pathway to a degree for those hard-working students trying to strike a balance between work, family and academics.
In addition to an associate degree, PCC offers two accounting certifications: a Basic Accounting Certificate and a Managerial/Small Business Accounting Certificate. Both can be completed in two semesters.
PCC can also be a good place to start for those who would like to attain professional status as a Certified Public Accountant. Many of the courses at Pitt are transferable to other institutions, including some four-year colleges and universities.
For more information on the accounting program at PCC, contact Curriculum Coordinator Tim Broadwell at 252.493.4308, or drop by campus for a visit in the Robert Lee Humber Building, Room 111B.
– Rob Goldberg