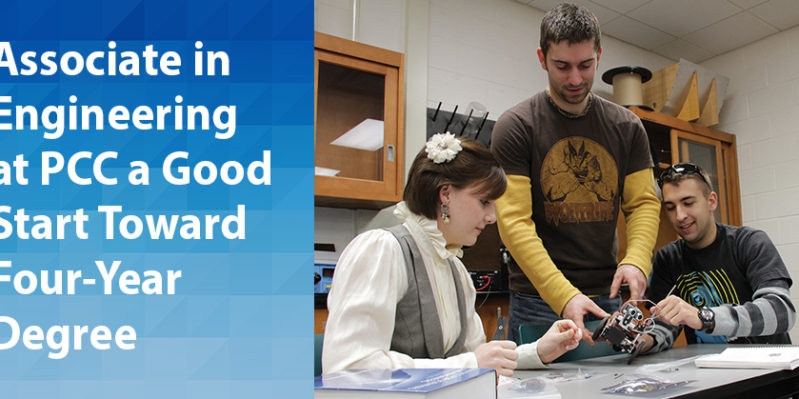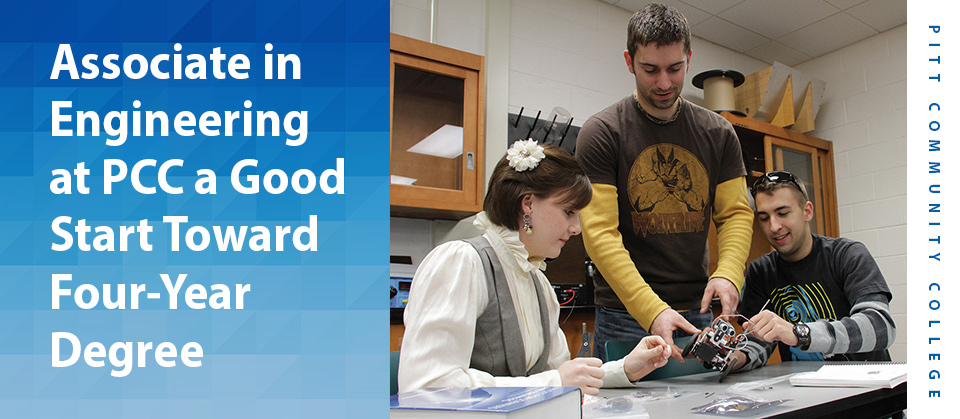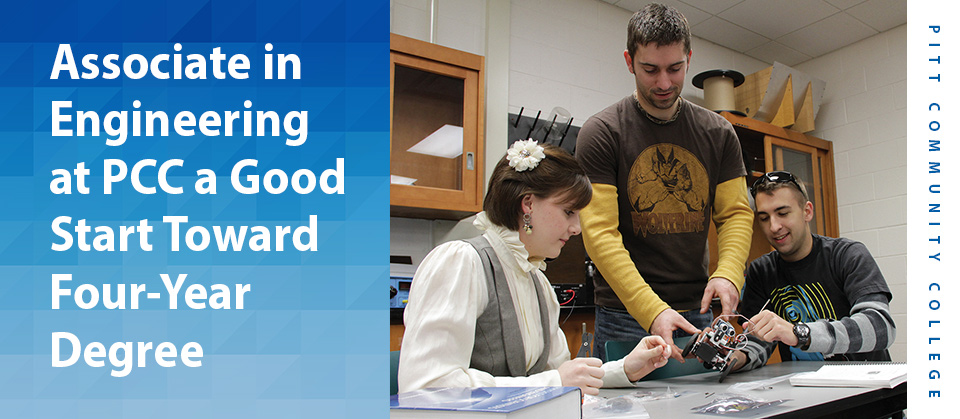 For those with an inquisitive nature, creative mind and good imagination, the high-demand field of engineering may just be the right fit.
Engineers design, test, manage and improve items as varied as household appliances, computer chips and cars. The profession is diverse, including everything from bridge and road design to developing sound systems and finding new energy sources.
There will always be a need for engineers. They are crucial to improving our quality of life – individually and globally – whether it's figuring out how to reduce pollution or creating a labor-saving device.
Engineering fields offer high salary potential. According to the Bureau of Labor Statistics, many engineering fields have median salaries of $70,000 or higher. But industries often struggle to fill engineering positions. Aware of the shortage, Pitt Community College began offering a transfer degree in Pre-Engineering in 2009, since most entry-level engineering jobs require a four-year engineering degree. The current Associate in Engineering program gives students an opportunity to complete the first two years of a four-year engineering degree in a more personal setting and at a lower cost.

PCC's curriculum features the same general education, math and science courses required by universities. Students in the program full-time can expect to complete their coursework in two years, if no developmental math and English courses are required. In addition to general education courses, the program emphasizes engineering, math and science courses that give students a solid background that will help them learn how to approach problems in a more logical and analytical manner.
Students transferring from PCC with an Associate in Engineering (AE) have a number of engineering fields from which to choose in order to acquire a bachelor's degree. Civil, electrical, mechanical, biomedical, agricultural and industrial engineering are just some of the possibilities. PCC's Associate in Engineering graduates have transferred to four-year schools, such as East Carolina University, N.C. State and the Georgia Institute of Technology to complete their educations. Many other schools, including North Carolina A&T and UNC-Charlotte, also offer engineering degrees, giving Pitt grads a number of educational options from which to choose when considering where they want to complete a bachelor's degree.
– Rob Goldberg