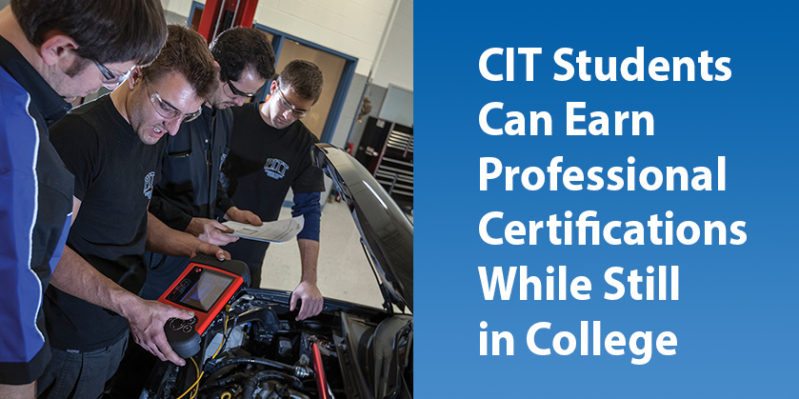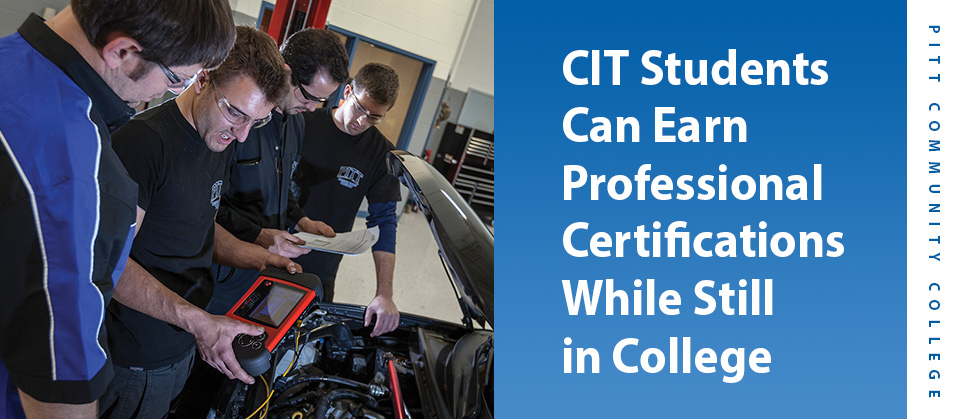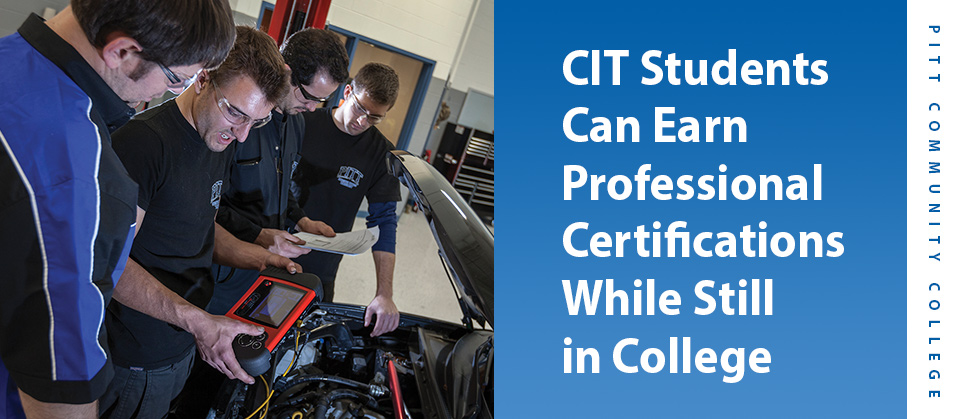 Pitt Community College Construction and Industrial Technology (CIT) students can earn professional, nationally-recognized certifications as they pursue two-year associate degrees in multiple curricula.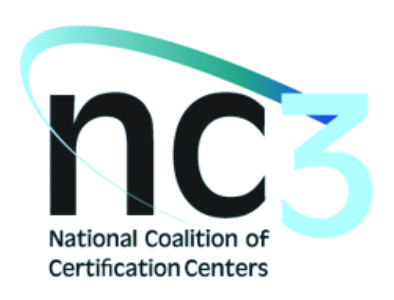 Through the National Coalition of Certification Centers (NC3), a partnership between education providers across the United States and corporations like Snap-On, Trane, Starrett and Fiat Chrysler, PCC offers stackable credentials that offer students enhanced employment potential and higher productivity on the job. They're ideal for a number of industries, including automotive, aviation/aerospace, diesel/heavy duty, electrical, energy, engineering, manufacturing, mechatronics, military, robotics and transportation.

CIT Dean Mark Faithful says the certifications involve students in Automotive Systems Technology (AST), HVAC, Electrical Systems, Computer Integrated Machining, Industrial Systems and Mechanical Engineering. Instructors from these programs, he said, have received special training from NC3 that will help them in the classroom and raise the bar for their students.
Faithful noted that PCC Automotive Instructor Pete Gregory is recognized as a national expert in several areas and actually trains other instructors at NC3 conferences across the country. AST Department Chair Norman Lilley says Gregory works tirelessly to update and develop the wheel service and alignment certification course and other NC3 certifications utilized in automotive systems classrooms nationwide. He says Gregory "has been the key to success" of PCC's NC3 certification program.
The seven certificate options currently offered at Pitt are:
Snap-On Automotive Scanner Diagnostic Certification 
Snap-On Wheel Service and Alignment Certification 
Snap-On Diesel Scanner Diagnostics Certification 
Torque Certification
Meter Certification
Precision Measurement Instruments Certification
Pro-Cut Rotor Matching Master Technician Certification
Faithful says PCC plans to add certifications in Horticulture, Building Performance Instruments, and Tools at Height.
– Rob Goldberg