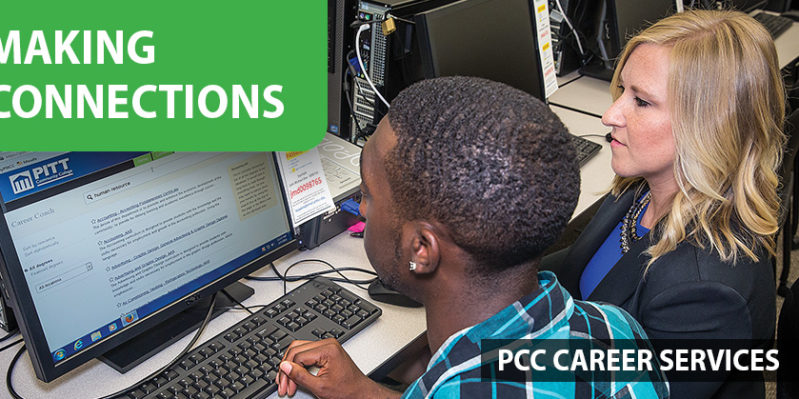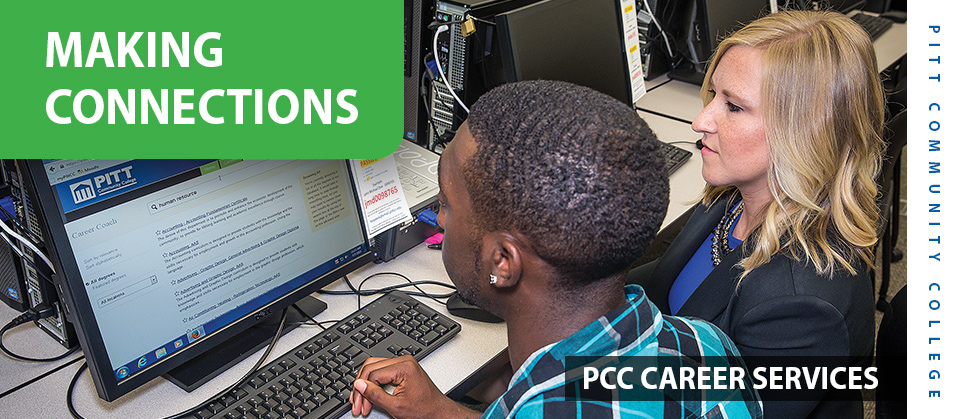 One of the primary goals of the Career Services office is to connect students with employers. Making meaningful connections with business and industry in the community enables Career Services to prepare students for successful transitions from the classroom to their careers. These connections, along with the strong foundation laid in the classroom, help to equip PCC students with the knowledge and skills they need to be competitive in the work force.
Internships/Work-Based Learning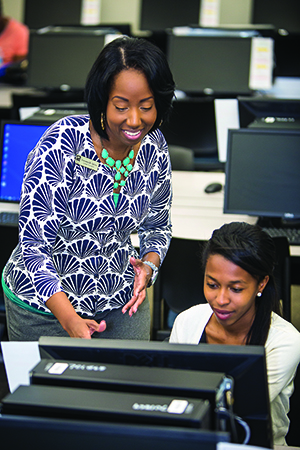 A great resource for students to take advantage of includes the ability to gain work experience relevant to their majors while attending classes.  Through partnerships with faculty members, Career Services assists in the placement of students in meaningful work-based learning/internship positions. These experiences give students the opportunity to apply their classroom study in the workplace. Students who participate in these forms of experiential learning not only enhance their education by gaining related work experience, they also increase the likelihood of employment through attaining problem-solving, conflict resolution, and soft skills. These added skills, coupled with experience in the field, make PCC students more desirable to our employer partners.
Through engagement with employers, Career Services obtains information about jobs and internship opportunities associated with the major offerings at PCC.
Career Events
Career Services hosts employers on-campus throughout the year to recruit students and alumni for full- and part-time internships and career opportunities. The office invites employers to participate in a variety of events such as a Spring Career Fair, monthly Lounge & Learn employer information sessions, and classroom presentations. The events allow students to meet diverse employers from Greenville and surrounding counties and to learn about the many career opportunities their education will provide them. Prior to the events, Career Services offers workshops and individual appointments on resume writing, developing power greetings, and interviewing to prepare students and alumni for successful interactions with the employers.
Students and alumni can learn about the free events by contacting the Career Services office, visiting PCC's website, or logging in to CareerConnect, PCC's exclusive job and internship database.
CareerConnect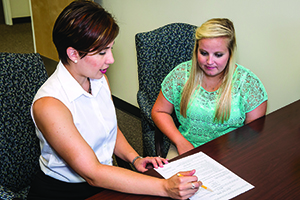 Full- and part-time curriculum students, online learners, and recent alumni have access to CareerConnect, PCC's online database of employers, jobs, internships, and Career Services events. With more than 700 employers, the free job search resource makes it easy for students and alumni to learn about area employers and search for vetted job and internship opportunities. For the 2015-2016 academic year, more than 475 jobs and internships were posted to CareerConnect by area employers seeking to hire PCC students and alumni. On-campus events hosted by Career Services such as career/job fairs, employer information sessions, and professional development workshops are also posted to the site.
Students have access to CareerConnect for two years after graduation, and the services provided by the Career Services office remain available as they grow in their careers. The services include career and self-exploration, resume and cover letter writing, interviewing, and job/internship search strategies.
For more information about how Career Services assists students, alumni, and employers, please contact the office at 252.493.7784 or
careerservices@email.pittcc.edu. The Career Services office is located in the Craig F. Goess Student Center, Suite 170.