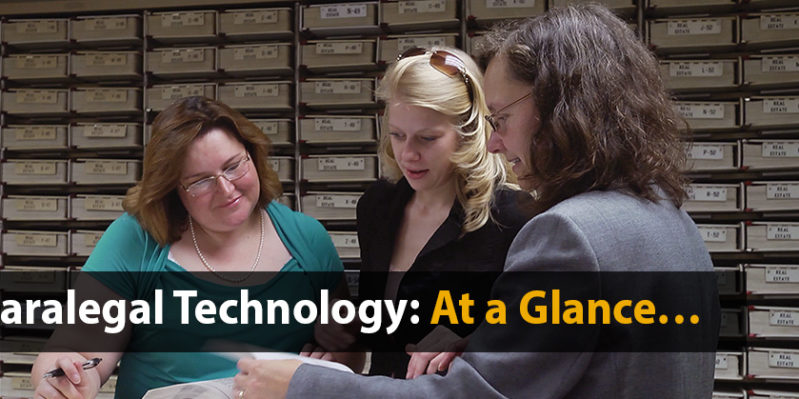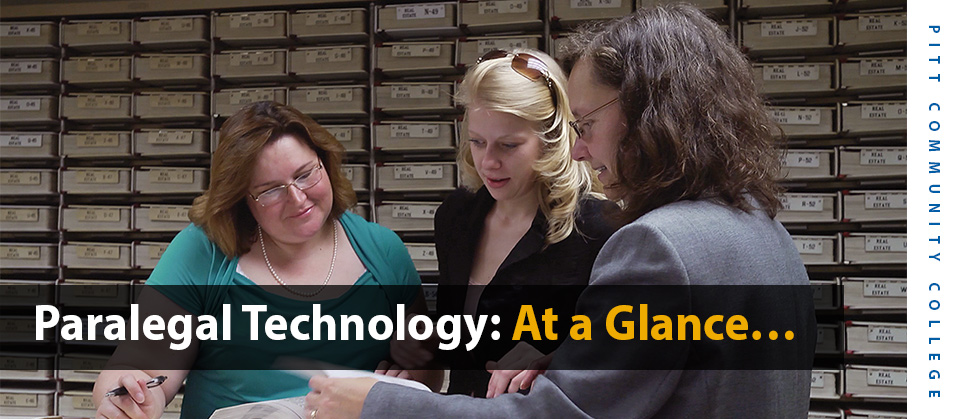 The goal of the two-year Paralegal Technology Program at Pitt Community College is to train highly skilled legal assistants to assist lawyers. Paralegals are taught a thorough awareness of their role in the delivery of legal services such as taking the lead in preparing courtroom exhibits and jury documents. They are also responsible for keeping the attorneys organized and functional—paralegals with the aptitude and drive to plan, schedule and organize are indispensable to a legal workplace.
"A paralegal who understands his or her importance in the production of work in a law office can make the difference between an attorney who just survives and an attorney who thrives," said Vicki Coleman, PCC Paralegal Department Chair.
Paralegals are made cognizant of the parameters of their responsibilities and that they are not trained to practice law; however, many students come to PCC with a goal of ultimately completing law school. Students can complete PCC's Paralegal program, then obtain a bachelor's degree, followed by a three-year law school program.
PCC's Paralegal Department offers traditional classroom instruction, both day and evening instruction and some internet classes.
PCC's Paralegal Technology Associate Degree and the Post-Baccalaureate Diploma are approved by both the American Bar Association and the North Carolina State Bar.
Contact PCC Paralegal Department Chair, Vicki Coleman, at 252.493-7246 to find out how you can start your career as a paralegal.
– Alex Freedman