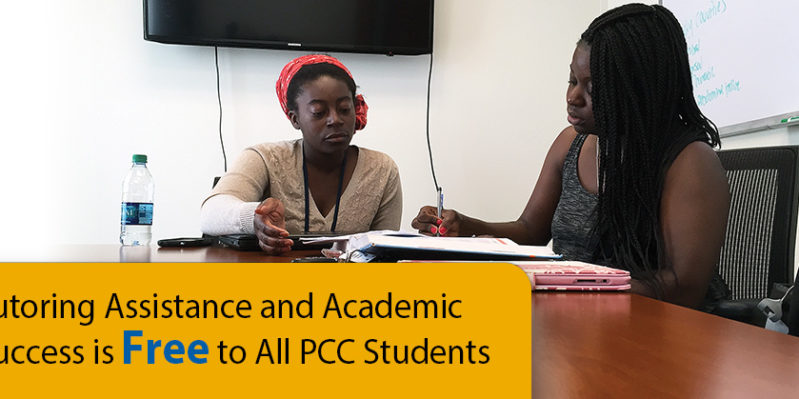 Overview
The Tutorial and Academic Success Center (TASC) at Pitt Community College is designed to help students overcome academic barriers through one-on-one and small group tutoring.  TASC is comprised of a Writing Center for English and humanities courses, a Math Center for math courses, an Academic Skills Lab, and general academic assistance is provided for a variety of other subjects.  With a TASC tutor, students can complete practice problems, have a paper reviewed, discuss test-taking strategies, or simply review and study content.  The TASC tutors clearly play a crucial role in the push for student success.  Students are encouraged to sign up for tutoring sessions as early in the semester as possible, but they can also drop-in for help at any time.
The Tutoring Staff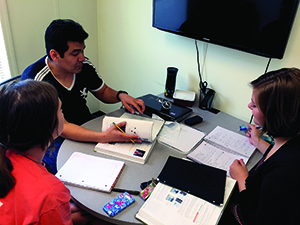 There are currently 65 tutors employed by TASC thanks to a commitment from PCC administration to grow the TASC program and assist as many students possible.  All tutors are trained according to College Reading and Learning certification standards on topics such as the expectations of a tutor, learning styles, study skills, problem solving, and critical thinking.  The tutors are typically a diverse group to mirror the diversity found within the PCC student body.  They are current or former PCC students, current ECU students, or professional tutors with college degrees.  Tutors are required to have a 3.0 or higher GPA, and to ensure familiarity with a course, tutors must have earned a B or higher in a subject for which they will provide assistance.
New Initiatives
Aside from traditional tutorial support, TASC is also involved in a number of exciting initiatives.  This past semester, TASC partnered with the new Early College High School (ECHS) on campus to provide specialized tutoring twice a week to all students.  The ECHS tutoring is a requirement for students and is based on collaboration and inquiry.  Additionally, TASC collaborated with the Business Division to open a CIS 110 Resource Center located in Humber.  Bonnie Sutton, Academic Skills Lab Specialist for TASC, led this effort, and the results were very encouraging for students who attended.  The basketball and volleyball teams also participated in supervised study hall sessions weekly during their respective seasons.  Finally, in an effort to continue making TASC services accessible to students, tutors were embedded into developmental math, history, and psychology courses during the Fall.  In this arrangement, tutors assist students in class, take notes, and provide study sessions immediately after the class.
Events
TASC also hosts several events throughout each academic year to engage students, faculty, and staff.  In September, instructors were invited to meet the tutoring staff at the "Taco and Salad Center."  The purpose of the event is for important connections to be made between the faculty and tutors.  At the end of the Fall and Spring semester, TASC hosts Exam Jam to help students prepare for final exams, write final papers, or work on final projects.  Nearly the entire TASC tutoring staff is available to assist students, and attendance at Exam Jam has increased every year.  TASC also collaborates with the Therapeutic Massage program at PCC to provide a relaxed atmosphere for the Recharge event.  At Recharge, students can receive information about helpful campus resources, enjoy free food, receive or sign up for tutoring, and relax with a free chair massage.  All of these events are ultimately designed to make TASC more available to students.
Moving Forward    
In Fall 2015, TASC served a record 1,253 students for an astounding 13,434 visits.  Typically, TASC works with roughly 20% of the curriculum student population during an academic year.  In addition, TASC routinely boasts a 99% student satisfaction rating based on end of semester student evaluations.  Perhaps more importantly, students have a greater chance of being successful in their courses when they take advantage of TASC services.  In the future, TASC hopes to continue providing innovative services and superb academic support to PCC students.  In fact, the goal is for TASC to be the best academic support program for community colleges in the state of North Carolina.