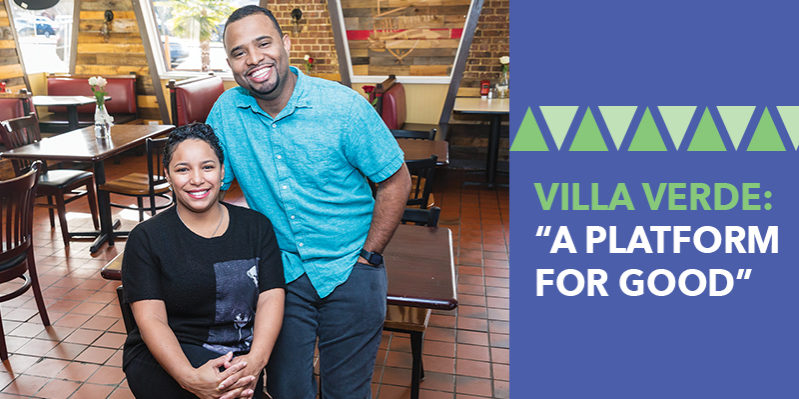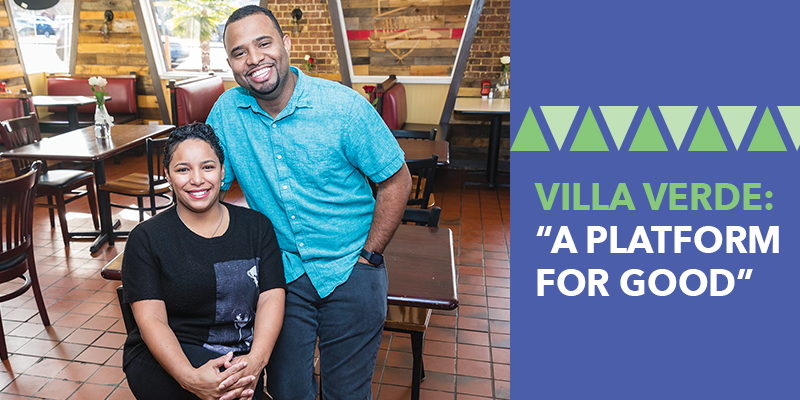 Little Maiah Bastardo bursts through the kitchen door in a puffy pink jacket, the toddler pulling her smiling mother, Eridania, in tow. Her husband, Yordanys Bastardo, who goes by "Jay", wasn't far behind. He emerged from the kitchen, straightening his shirt before being bombarded with smiling customers wanting to shake his hand.
Having become a small-town success story after using Pitt Community College's Small Business Center resources to turn their food truck into a successful brick-and-mortar restaurant, the Bastardos, along with their young son Yoerck, and inquisitive daughter Maiah, were now the proud owners of the aptly named "Villa Verde", meaning "Greenville", eatery specializing in the authentic flavors of the Dominican Republic.
As they made their way over, merengue and bachata music mixed rhythmically through the warm wood walls and Caribbean flare of the restaurant.
"It started in Grandma's kitchen," said Eridania, after I asked where their love for food began. "She let me stand on a small chair so I could see what she was cooking," she reminisced.
"In the Dominican Republic, you cook with what you got," said Jay, "There's no 'Oh, let me go to Food Lion'. Every single dish was made with just what we had and the idea we were going to make the best of it. That's what we did with our business. This is what we got; let's make the best
of it."
But after their first attempt to establish a brick-and-mortar restaurant fell through, the Bastardos turned to PCC Small Business Center Expert Shareen Berkowitz to help them find a way forward.
"She saved us," said Jay. "We were about to get into a real mess."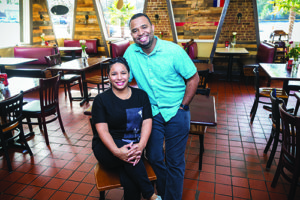 Rated #1 for small business start-ups in North Carolina, the PCC Small Business Center logged more than 1,400 counseling hours in 2016, helping close to 70 local small businesses like the Bastardos and Villa Verde succeed. All at no cost to the business owners.
"The network inside of the small business center is amazing because it allows you to connect," said Jay, "Anytime you need anything, in just a short amount of time, I'm connected with who I need."
For the Bastardos, this included vital seminars on small business topics that educated them about their specific business needs. "We went through so many seminars," Eridania chuckled. The PCC Small Business Center also offers access to a business library and resource center at no charge.
"We would have been out of business before we started – no question, no question. I don't have any doubt," said Jay. "No question, without the Small Business Center this would not have been possible."
With their dream of owning a restaurant now a reality, in part to the PCC Small Business Center, the Bastardos thank God for leading them to their Greenville location at 2601 E 10th Street and say they are ready to give back. Jay Bastardo, tearing up, as he reads a message sent to him from a friend who they helped in their time of need.
"We're far from perfect and far from having it together," he said, "We want our business to not be a place where people come and hand us a couple dollars. We want to be a platform for good. If there's a need in Greenville and we can cover it, we will."
– Alexander Freedman