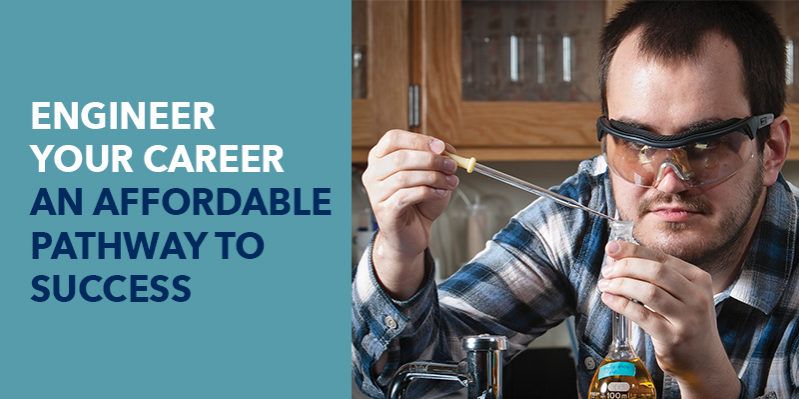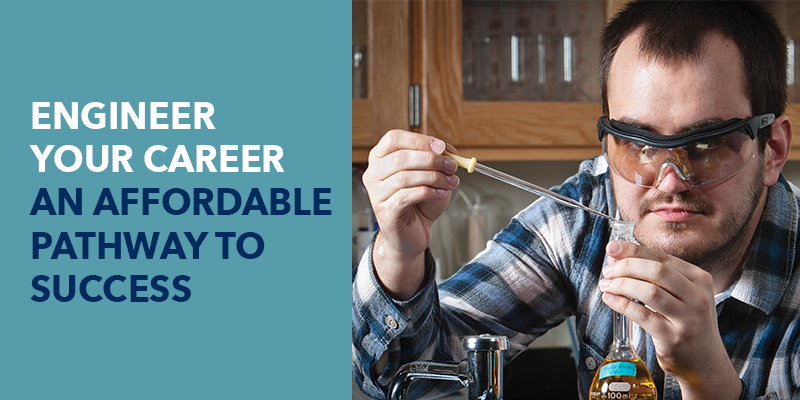 Are you creative? Inquisitive? Have a good imagination? Do you enjoy figuring out how things work and making them work better? If you answered "yes" to any or all of these questions, you may want to consider a career in engineering!
Engineers design, test, manage, and improve items like household appliances, computer chips, and cars. You can do just about anything in the profession, including infrastructure design, developing sound systems, or even finding new energy sources.
Most entry-level engineering jobs require a four-year engineering degree which can be out of reach for some, but Pitt Community College offers an easy and affordable solution: The opportunity to complete the first two years of many typical engineering degree at PCC then transferring to a four-year university in the University of North Carolina System to complete your degree. The agreement between the North Carolina Community College System and UNC System outlines a well-defined pathway that includes an Associate in Engineering Degree from PCC designed to meet the prerequisite requirements for entering those UNC programs.
"These agreements will develop clear, efficient pathways for students to complete their goals in these specialized, high-demand fields," PCC Vice President of Academic Affairs Tom Gould said.
Engineering fields offer a high salary potential. According to the Bureau of Labor Statistics, many engineering fields have median salaries of $70,000 or higher.
Industries often struggle to fill engineering positions, meaning placement into an entry-level job directly after graduating with your bachelor's degree in engineering is possible. Engineer your career today!