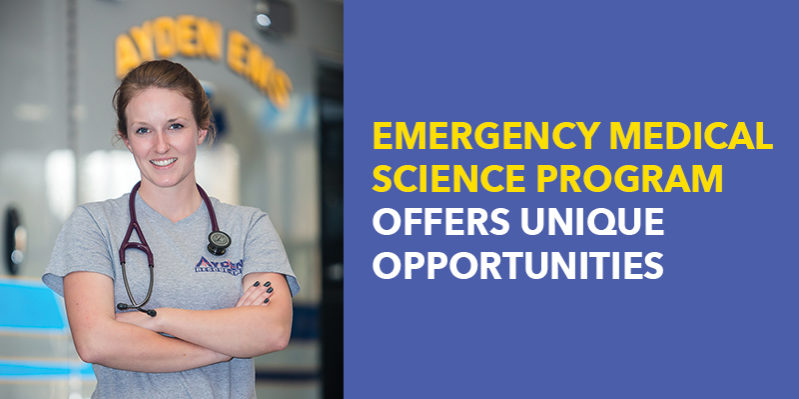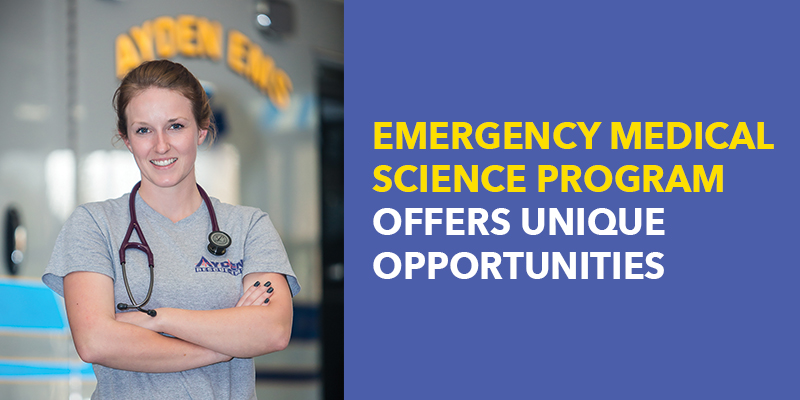 In 2015, PCC began offering an Associate of Applied Science Degree in Emergency Medical Science. Program Director Craig Carico says the curriculum provides individuals with the knowledge, skills and attributes to provide advanced emergency medical care as a paramedic for critical and emergent patients who access the emergency medical system and prepares graduates to enter the workforce. Premed students are also able to use the program as a segway to medical school.
Charlotte "Lottie" Worrall is a current student that will graduate in May 2017. Originally from England, Worrall attended boarding school in Scotland. She came to the states upon graduation and attended USC-Aiken where she received her Bachelor of Science degree in Biology with an emphasis in Microbiology. After graduating and working as a Pharmaceutical Microbiology Analyst in SC and then Wilson, NC, she felt unfulfilled. After a stint working in the pathology field, she decided that she really wanted to work with live patients in emergency situations.
In the summer of 2015, Worrall found PCC's new Emergency Medical Science program online, and is so glad she did. The program has given her a great foundation, and says she has "fantastic instructors with real world and real work experience." She currently works in both Pitt and Wilson counties as an EMT Basic.
Still a few months away from graduation, she has already received five job offers. She has also been accepted to Western Carolina in their Master of Health Sciences program with an Emergency Medicine Concentration. Eventually, she hopes to be an Emergency Physician's Assistant.
Deputy Chief Brock Davenport of Greenville Fire and Rescue is a member of the Advisory Board for the EMS program and has hired its graduates. He says, "The PCC EMS program helps to get our folks ready for the workforce."
– Jane Power