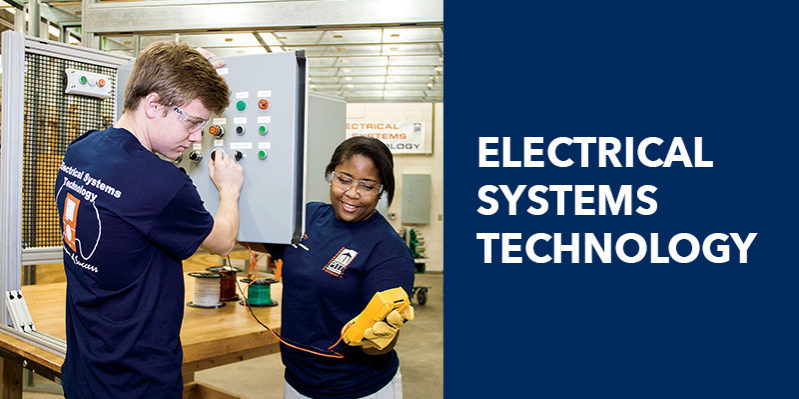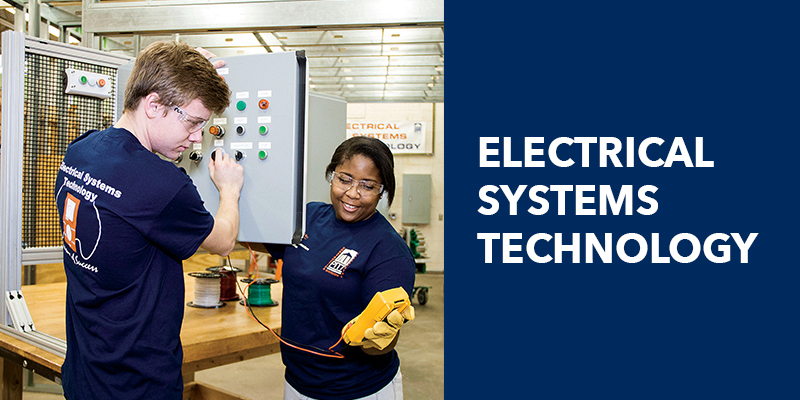 What do electricians do that is so electrifying? For one, they safely and efficiently connect your world to massive sources of energy. Becoming a competent electrician requires many hours of study and on-the-job training. The rewards are well worth the effort.
Students enrolled in the Electrical Systems Technology Program at Pitt Community College develop the necessary skills needed to work as an electrician in residential, commercial and industrial related projects. Some graduates find employment with utility companies working with high voltage transmission and distribution systems. Most graduates are employed by companies that install or maintain lower voltage systems that connect to the utility power.
If you enjoy putting things together, spending time outdoors, working on a team, solving puzzles, being creative, problem solving, traveling, or working with computers, there is a place somewhere in the electrical industry for you.
Most electricians will tell you that each day on the job is a new day. Using hand tools and heavy equipment, the project evolves from a skeleton of conduits, cables and wires into neatly arranged panels, switches, outlets and lighting that illuminate and electrify our world.
Electricians in industry maintain and troubleshoot the power circuits supplying the building and equipment. Electrical technicians use laptops, metering equipment and various types of instrumentation to maintain automation processes.
Topics of study in the curriculum include electrical theory, electrical safety and codes, motors and controls, residential, commercial and industrial wiring, print reading, solar PV, industrial electronics, instrumentation and programmable controller applications for automated systems.
Transfer options are also available to UNC Charlotte and the Department of Technology Systems at ECU.
– Eddie Sherrod