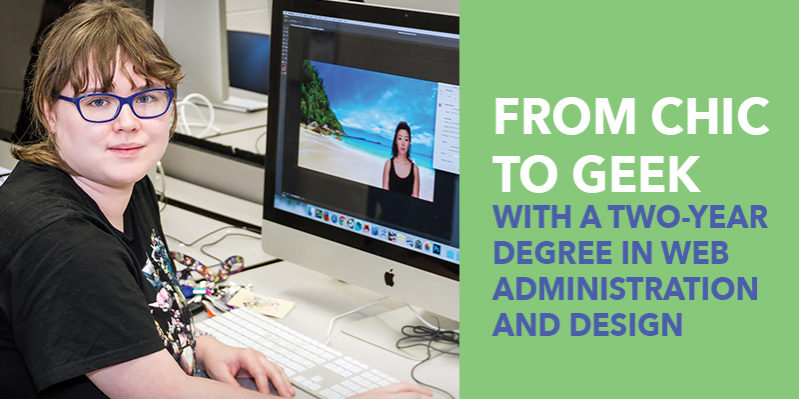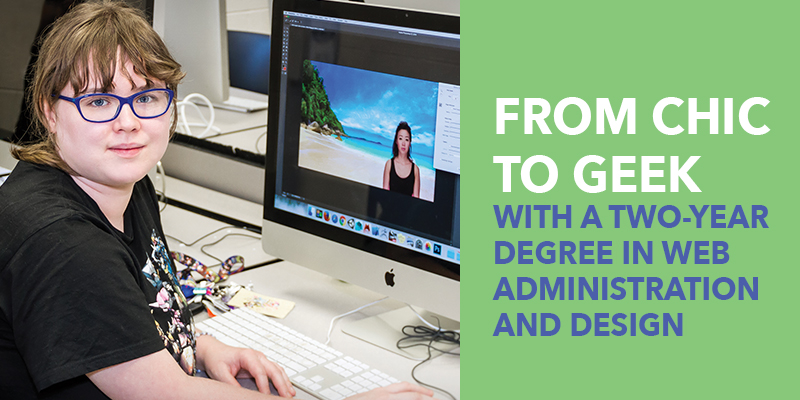 Looking for a career that combines creativity with cutting-edge technology? Web administrators and designers bridge that gap. Learn to design, develop and maintain websites with a degree in Web Administration and Design. Successful web designers combine the artistic skills of graphic designers with the technical skills of programmers. This combination allows them to create innovative content-delivery solutions. These professionals connect with different audiences through the creation of unique and user-friendly websites.
Web design skills are in great demand. According to the Bureau of Labor Statistics, employment of web developers is projected to grow 27 percent from 2014 to 2024 driven by the growing popularity of mobile devices and e-commerce. The median salary is $64,970.
Introductory classes in the Computer Technologies department assume no prior knowledge and are designed for beginners. Students are introduced to a wide variety of computer-related topics, from hardware to aspects of simulation and game development.
Coursework includes classes in HTML, CSS and JavaScript. Graphic design and multimedia instruction help make web pages pop. Industry-standard software programs like Dreamweaver and Photoshop increase development efficiency and speed. Lessons in responsive design allow students to develop for both traditional and mobile web devices. This AAS degree requires just 68 credit hours to take students from novice to master.
This degree prepares students for positions such as web master and web front-end designer. Graduates are qualified for openings such as IT Programmer/Analyst and SEO Strategist (Search Engine Optimization), just two of many such positions recently available in Greenville NC.
– Shannon Cotnam, EdD