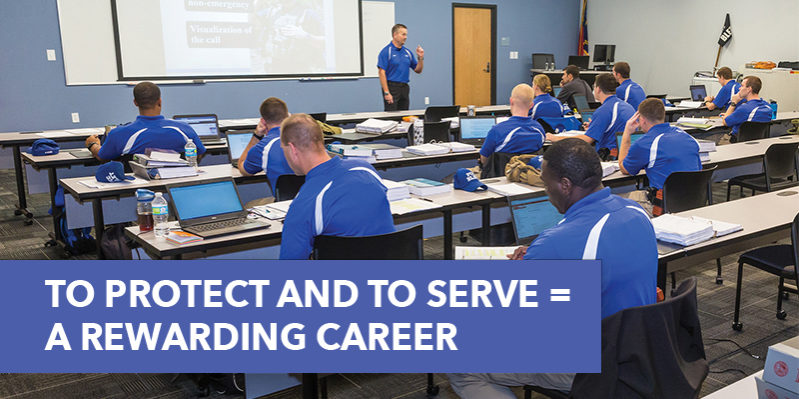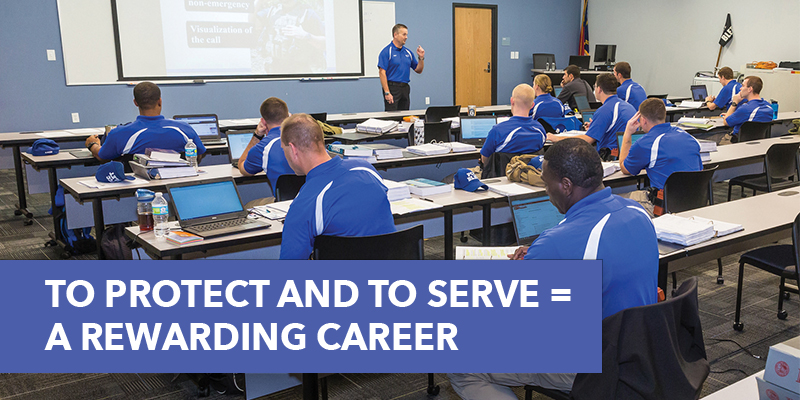 The Law Enforcement Division at Pitt Community College has established itself as one of the most diverse training facilities in North Carolina with a goal to proactively meet the needs of the Criminal Justice community. Our programs consist of four main areas: Basic Law Enforcement Training (BLET), Detention Officer Certification, Telecommunicator Certification, and In-Service Training.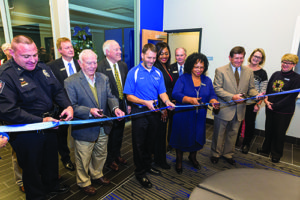 Basic Law Enforcement Training is designed to give students essential skills required for entry-level employment as law enforcement officers with state, county or municipal governments, or with a private enterprise. The BLET Academy is held four times a year with two day academies and two night academies. Our BLET program has an excellent reputation and produces some of the highest State Exam scores in the region. Our students are required to pass with an 80% test score rather than the state mandated 70%. Students are also expected to achieve a 65% or better on their final PT assessment to graduate, to participate in three or more community service events, and to complete "additional" classes outside of the required courses by Training and Standards. We strive to give our students the best opportunities of learning available to them, whether it is through our program or the partnerships we have created with ECU and the PCC Criminal Justice two-year curriculum program.
The Detention Officer Certification is a five-week course offered two to three times a year. It is a great opportunity for those interested in criminal justice to quickly enter the workforce with a government job that includes a salary and benefits. Our class certifies graduates, through Sheriff's Standards, to work in Detention Centers maintained by county agencies/Sheriff Departments throughout NC. Many Sheriff Departments use this assignment as a means of transitioning employees, which they select, to attend BLET and thereafter into deputy positions outside the Detention Center.
The Telecommunicator Certification is a 50-hour course designed to provide entry level knowledge and skills to those interested in becoming an emergency services telecommunicator. Telecommunicators are qualified to work in 911 centers as well as other emergency dispatch centers and organizations.
Our Law Enforcement In-Service Training offers both traditional and online classes to professionals locally and state-wide. We strive to not only offer the required continuing education classes, but to offer classes that will improve job performance, management skills, leadership, and knowledge. We are known as a One-Stop-Center where professionals can get needed recertifications and also learn valuable skills that allow for career advancement.
In October of 2016, a new Law Enforcement Training facility was opened at 2096 Central Park Drive in Winterville, NC. The 70,000-square-foot facility includes both classroom and training space. PCC trains thousands of public safety officers every year and the new building will help accommodate these growing needs. "It allows us to tailor the training specifically to our law enforcement professionals and what they need to do their job in the community," says
Law Enforcement Training Director,
Thomas Forrest.
For more information on our law enforcement programs, please contact Wendy Wooten at (252) 493-7572 or visit www.pccpublicsafety.com.
– Beth Perkins