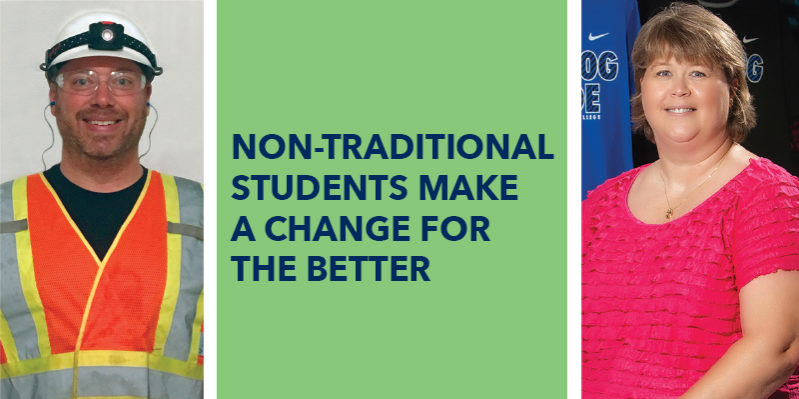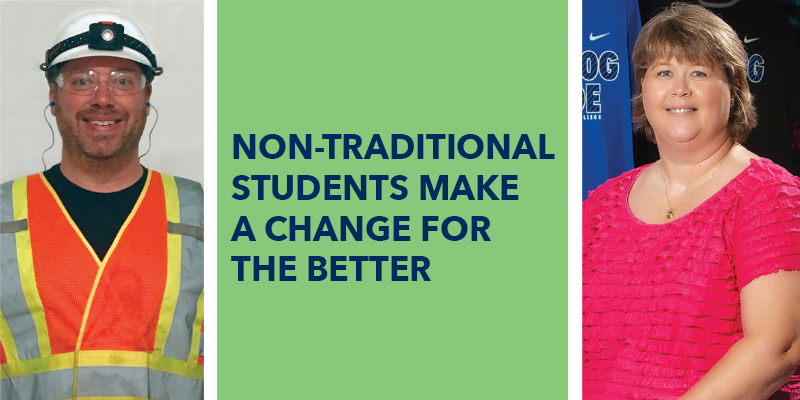 Donna Williford: Occupational Therapy Assistant Graduate (May 2015)
It had always been Donna Williford's dream to attend college, but real life got in the way. After graduating from New Bern High School in 1988, she got married, started a family, and worked several jobs, including one with the Craven County School System where she eventually became a Supervisor for the Child Nutrition Program. In 2008, she and her husband adopted a special needs child. Life was good, but she still felt something was missing.
So, in 2010 at the age of 41, Donna made the decision to attend Pitt Community College and enrolled in the Occupational Therapy Assistant program. This decision was made in part because of her adopted daughter. And she is the first to tell you that it was the best decision she had ever made. As a first generation college student, she wanted to better herself as well as set an example for her children.
She says, "Everyone at the college was so supportive and helpful. I enjoyed every single part of my experience at PCC. There was blood, sweat, and tears going through the OTA program, but we also had a lot of fun. My instructors, my classmates, and my family helped to get me through."
Donna graduated in 2015 and was hired by TheraPlay Junction, Inc. in New Bern as a Certified Occupational Therapy Assistant. She works with children ages 2-14 and just celebrated her one-year anniversary. Eventually she would like to get certified in other areas and maybe even pursue a Master's in Occupational Therapy.
Donna is a true example that anyone can change the course of their life; she says, "Grab your dream and don't let go!"    
Ryan Champion: Industrial Systems Technology Graduate (December 2016)
Ryan Champion always knew he was going to a four-year university. Both of his parents were college educated, and it was just what was expected. So, after graduating in 1999 from DH Conley High School, he went to NC State. During his sophomore year, his dad passed away and he wanted to be closer to home and family, so he transferred to ECU. He graduated in December 2003 with a Bachelor's in Economics and a minor in Business. He landed a job with UBS Financial Services as a Sales Assistant to Financial Advisors for three years, then moved to another firm and eventually owned his own practice. After 14 years in the investment business, he found himself unhappy and unfulfilled. Ryan says, "Life in sales and office work was no longer for me. I wanted something where I could use my hands and something that I enjoyed more."
After a conversation with his mom, she told him, "If you are that unhappy, then do it." So, in August of 2015, he came to Pitt Community College to talk with employees in the Construction and Industrial Technology Division to see what his options were.
He found his new career in the Industrial Systems Technology program. Program Coordinator Tony Gallardo and other instructors helped Ryan to find his passion. In June 2016, he was hired by Spirit Aerosystems in Kinston, NC and worked full-time on the third shift and attended classes during the day. He was able to complete the program in 4 semesters and graduated in December 2016.
Changes keep coming as Ryan got married in April 2017 and relocated to Cary to start a new job with Kellogg's as a Maintenance Mechanic…and he couldn't be happier!
– Jane Power