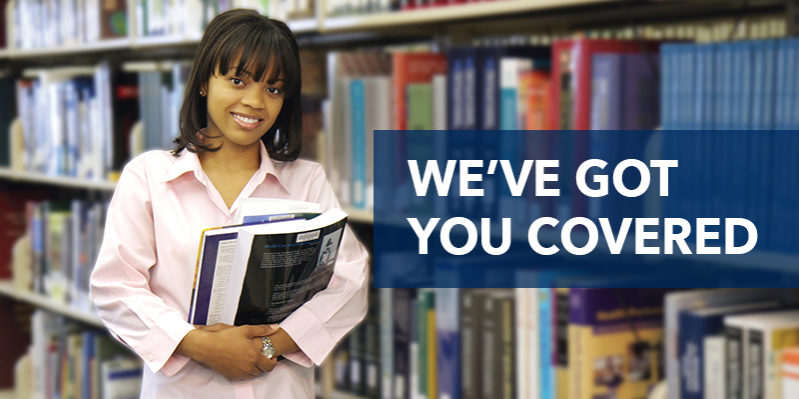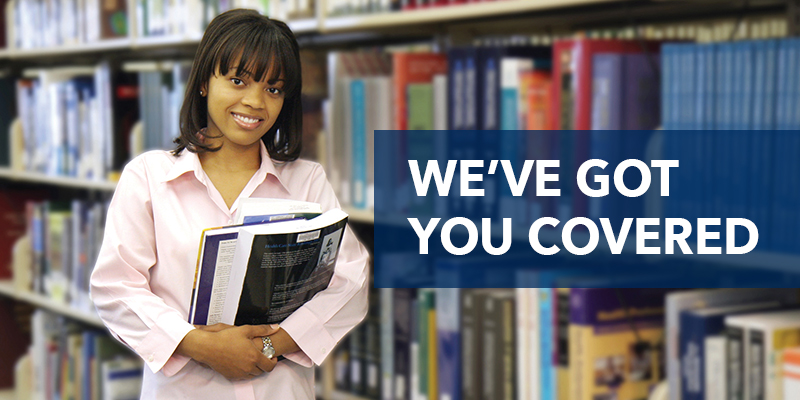 What career is right for you? It certainly can feel like an overwhelming decision, whether you're choosing a first career or considering a change. Think about it – most people spend half their waking hours on the job. The right career is one that satisfies you as well as pays the bills.
PCC offers a multitude of options in a wide range of fields such as health care; computer technology; automotive, industrial and welding technology; biological, social and physical science; advertising and graphic design. Certificates, associate degrees and transfer options are available in most courses of study. Take a look at PCC's A-Z program listing and see what captures your interest.
If you're not sure about your future, or you just need a little advice, make an appointment with PCC's counseling staff at 252.493.7245 and let us help you figure out "What to Do."
Pitt Community College A-Z

PCC Credential

Gives You

Required Courses

Certificate and Certificate of Completion

The skills you need to move into an entry-level job

11*

Advanced Certificate

Additional skills to help you move up with a promotion

6*

Associate in Arts Degree/ Associate in Science Degree

The coursework you need to transfer to a four-year college

21*

Associate in Applied Science Degree

The credential required or preferred by some employers for employment

21*

Post-Associate Certificate

A job-specific credential that builds upon or enhances your associate degree

5*
Note: If coursework from another certificate is required for an advanced certificate or post-associate certificate, this is a pre-admission requirement.
*Reflects average program length
State entry "e"/average indicated unless otherwise noted.
Area of study

PCC program

Prepares you for

Starting salary range

Accounting

AAS Degree in Accounting
Certificates also available

Careers in accounting firms, large and small corporations of varying types preparing financial statements, balance sheets and tax returns.

$20,800e
$32,000

Advanced
Medical Coding

Advanced Medical Coding Certificate

Must be a graduate of a CAHIIM accredited health information program.

The Advanced Medical Coding curriculum provides the didactic and clinical experience necessary to become competent credentialed coders.  Coursework includes reimbursement, advanced International Classification of Diseases-10th Revision-Clinical Modification/Procedure Coding System (ICD-10-CM/PCS), Current Procedural Terminology (CPT), and Healthcare Common Procedure Coding System (HCPCS).  Graduates may be eligible to take either of the Certified Coding Specialist exams: the Certificate Specialist and/or the Certificated Coding Specialist-Physician Based (CCS/CCS-P).  Individuals entering this curriculum must be a graduate of a Commission on Accreditation for Health Informatics and Information Management (CAHIIM) accredited health information program.

$48,740
(national average)

Advertising &
Graphic Design

AAS Degree in Advertising
and Graphic Design

Careers developing concepts and layouts for advertising materials, including ads and brochures, for ad agencies, public and private companies; self-employment.

$26,000e
$38,000

Air Conditioning,

Heating & Refrigeration

AAS Degree in Air Conditioning 

Diploma or Certificate also available

Employment with firms that specialize in installation, servicing and repair of heating and cooling systems in homes, offices and commercial buildings; self-employment.

$35,000e
$50,000

Architecture/Drafting

AAS Degree in Architectural
Technology

Para-professional careers in architectural, engineering and construction
firms preparing working plans, detail drawings, and 3D digital presentations.

$27,800e
$42,000

Automotive Systems

AAS Degree in Automotive Systems
Technology

Diploma or Certificate also available

Diploma in Automotive Light Duty

Diesel Technology also available

Employment with dealerships and privately-owned garages diagnosing,
servicing and repairing automobiles and light trucks.

$22,880e
$54,080

Barber

Barber License

Knowledge and hands-on skills necessary to pass the NC State Board of Barber Examiners licensing exam and have a rewarding barber career.

$28,000 to $37,000

Biotechnology


AAS Degree in Biotechnology

Graduates may find employment in various areas of industry and government including research and development, manufacturing, pharmaceuticals, forensic laboratories, sales, and customer service.

$31,000e
$57,000

Breast Sonography

Breast Sonography Certificate

Must have associates degree in radiography and be ARRT certified in radiography and mammography.

The Breast Sonography curriculum provides registered mammographers the didactic and clinical experience necessary to become registered breast sonographers. Course work includes breast pathophysiology; physics, instrumentation, and equipment operation necessary to perform diagnostic and interventional breast sonography procedures; and clinical breast image production and evaluation. Graduates may be eligible to apply to take the American Registry of Radiologic Technologists (ARRT) certification exam in Breast Sonography.

$49,640e
$63,274

Business Administration


AAS Degree in Business Administration

Certificate also available

Employment with governmental agencies, financial institutions and large to small businesses or industry.

$21,000e
$34,000

Business Administration

Associate in Arts Degree

The Associate in Arts Degree will prepare students to transfer into Business Administration at a four-year college/university.

$21,000e
$34,000

Building Construction Technology

AAS Degree in Building Construction Technology

Provides an overview of the building construction industry. Includes general construction, blueprint reading, construction estimating, and building codes.

Managers: $35,150-$56,320

Diploma also available

Computer-Integrated Machining

AAS Degree in Computer Integrated
Machining

Diploma or Certificates also available

Jobs in industrial and metalworking machinery and equipment manufacturing as computer numeric controlled (CNC) and conventional machine tool operators.

$29,120e
$41,600

Criminal Justice


AAS Degree in Criminal Justice Technology


Positions within local, state and federal law enforcement, corrections and security as a police officer, deputy sheriff, county detention officer, state trooper, intensive probation/parole surveillance officer, correctional officer and loss prevention specialist.

$32,000e
$38,000

Associate in Arts Degree

The Associate in Arts Degree will prepare students to transfer into Criminal Justice at a four-year college/university.

CT/MRI

CT/MRI Diploma

CT Certificate and MRI Certificate also available.

Must have associates degree and be credentialed in radiography, radiation therapy, or nuclear medicine.

The Computed Tomography and Magnetic Resonance Imaging Technology curriculum prepares the individual to use specialized equipment to visualize cross-sectional anatomical structures and aid physicians in the demonstration of pathologies and disease processes. Individuals entering this curriculum must be registered or registry- eligible radiologic technologist, radiation therapist, or nuclear medicine technologist. Course work prepares the technologist to provide patient care and perform studies utilizing imaging equipment, professional communication, and quality assurance in scheduled and emergency procedures through academic and clinical studies. Graduates may be eligible to sit for the American Registry of Radiologic Technologist Advanced-Level testing in Computed Tomography and/or Magnetic Resonance Imaging examinations. They may find employment in facilities which perform these imaging procedures.

$68,340
(state average)

Dental Office Administration

AAS Degree in Office Administration with concentration in Dental Office Administration

Program prepares graduates to work in a dental office and focuses on dental terminology, dental office software, dental insurance, accounting and billing and dental coding.

$22,880e
$31,200

Detention Officer

Detention Officer Training Certificate

Entry-level jobs with Statewide Sheriff's Office

$24,500e
$34,000

Echocardiography

Echocardiography Diploma

The Echocardiography curriculum provides the individual with the knowledge and skills necessary to acquire, process, and evaluate the human heart using high frequency sound waves to produce images of the heart. Course work includes effective communication and patient care skills combined with knowledge of physics, human anatomy, physiology and pathology all of which are essential to obtaining high quality sonographic images. Graduates may be eligible to apply to the American Registry of Diagnostic Medical Sonographers for examinations in physics, cardiovascular physics, and adult echocardiography. Graduates may find employment in hospitals, physician's offices, mobile services, and educational institutions.

$49,640e
$63,274

Education

AAS Degree in Early Childhood Education

Diploma or Certificates also available

Positions in public, private, church-affiliated and corporate child care centers working with children age 0 to 12 as administrators, lead teachers, teacher assistants and as after school coordinators/staff. Also, various positions as teacher assistants in public and private school age programs.

Child care teachers/assistants:  $19,510e
$23,000

Associate in Arts Degree

The Associate in Arts Degree will prepare students to transfer into Special Education, Middle Grades, and Elementary Education at a four-year college/university.

Electrical Systems

AAS Degree in Electrical Systems Technology, Diploma (3 semesters), Certificates in Wiring, Controls, PLCs & Solar Photovoltaic Technologies

Electricians – Install, maintain, and repair electrical wiring, equipment, fixtures, and electrical control systems. Ensure that work is in accordance with relevant codes. Preparation for licensed electrician.

$32,000e
$52,000

1st Line Supervisor of Construction Trades – Directly supervise and coordinate activities of construction workers.

$40,000e
$66,000

Electrical and Electronics Repairers, Commercial and Industrial – Repair, test, adjust, or install electronic equipment, such as industrial controls.

$38,000e
$73,000

Electrical Engineering Technician – Test or modify developmental or operational electrical equipment or electrical control equipment and circuitry in industrial or commercial plants.

$42,000e
$75,000

Security and Fire Alarm Systems Installers – Install, program, maintain, and repair security and fir alarm wiring and equipment. Ensure that work is in accordance with relevant codes.

$31,260e
$59,800

Electric Motor, Power Tool, and Related Repairers – Repair, maintain, or install electric motors, wiring, or switches

$26,100e
$38,310

Electronics Engineering

AAS Degree in Electronics Engineering Technology, Certificates in Basic Electronics, Computer Technology, Automation Technology, and Biomedical Electronics Technology

Electronic-engineering technicians help engineers to design, build, repair and redesign components of electronics equipment. Technicians may specialize in various areas of electronics, such as computers, industrial applications, biomedical servicing, automation/robotics programming, telecommunications, and much more. Job titles for this field range in name from engineering assistant, electrical or electronic technician, biomedical electronics technician, maintenance technician, field service technician, and other electronic specialist names. Students may select from an emphasis pick list of electronic courses including general, systems, communications and automation.

$33,970e
$75,000

Emergency Medical Science

AAS Degree in Emergency
   Medical Science

Paramedic Diploma also available

EMT-Basic and EMT-Advanced (offered through Continuing Education and Community Development Division)

The Emergency Medical Science curriculum provides individuals with the knowledge, skills and attributes to provide advanced emergency medical care as a paramedic for critical and emergent patients who access the emergency medical system and prepares graduates to enter the workforce. Students will gain complex knowledge, competency, and experience while employing evidence-based practice under medical oversight, and serve as a link from the scene into the healthcare system. Graduates of this program may be eligible to take state and/or national certification examinations. Employment opportunities include providers of emergency medical services, fire departments, rescue agencies, hospital specialty areas, industry, educational and government agencies.

$24,860e
$37,070
(local)

Engineering

AAS Degrees Related to Engineering with transfer options to specific Universities.

PCC offers Associate in Applied Science Degrees in four specialty areas: Architectural Technology, Electronics Engineering Technology, Industrial Engineering Technology and Mechanical Engineering Technology. A university transfer Associate in Engineering degree is also available. See these individual listings for further information.

 

Entrepreneurship

AAS Degree in Entrepreneurship

The Entrepreneurship curriculum is designed to provide students with the knowledge and the skills necessary for employment and growth as self-employed business owners.

Unlimited Potential

Firefighter

Firefighter Level I and II Certification

Paid and volunteer positions as a fire and rescue member in Pitt County. Positions with fire agencies providing fire protection to area communities.

$29,500e
$34,000           

Foreign Language

PCC regularly offers college credit courses in French, Spanish, and American Sign Language. Spanish for the Workplace and Introduction to Spanish are offered for students in non-transfer degree programs such as health care or business. A foreign language lab provides a place and resources for students to practice their new language skills.
The college's Continuing Education and Economic Development Division also offers conversational Spanish for travel and for various work environments; classes can be taught on the jobsite.

Gerontology

AAS Degree in Human Services/ Gerontology Concentration

Aging Studies Certificate also available

Prepares students to specialize in direct service delivery work to older adults and their families. The curriculum provides both theoretical and applied models for understanding issues of aging.

$34,491 Experienced managers:
$25,000-$37,330

Health Information Technology

AAS Degree in Health Information Technology

The Health Information Technology curriculum provides individuals with the knowledge and skills to process, analyze, abstract, compile, maintain, manage, and report health information. Students will supervise departmental functions; classify, code and index diagnoses and procedures; coordinate information for cost control, quality management, statistics, marketing, and planning; monitor governmental and non-governmental standards; facilitate research; and design system controls to monitor patient information security.  Graduates of this program may be eligible to write the national certification examination to become a Registered Health Information Technician (RHIT). Employment opportunities include hospitals, rehabilitation facilities, nursing homes, health insurance organizations, out-patient clinics, physicians' offices, hospice, and mental health facilities.

$48,649
(national average)

Healthcare
Business Informatics

AAS Degree in Healthcare
Business Informatics


Prepares you for employment as database/data warehouse analysts, technical support professionals, informatics technology professionals, systems analysts, networking and security technicians, and computer maintenance professionals in the healthcare field.

$25,000e
$60,000

Healthcare
Management

AAS Degree in Healthcare Management Technology

Certificates also available

Positions planning and managing a healthcare organization. Entry-level and supervisory job opportunities exist in hospitals, medical offices, long-term care facilities and insurance companies in the billing, collections and expense reduction areas.

$32,000 Office managers:
$31,936-$40,386

Horticulture

AAS Degree in Horticulture Technology

Employment in positions asscociated with nurseries, garden centers, greenhouse, landscape operations, governmental agencies/parks, golf courses, sports complexes, highway vegetation, turf maintenance companies and private/public gardens. Graduates should also be prepared to take the North Carolina Pesticide Applicator's Examination.

$24,000e
$36,080

1st Line Supervisor of Landscaping, Lawn service, and Groundskeeping Workers – Directly supervise and coordinate activities of workers engaged in landscaping and groundskeeping activities.

$28,000e
$50,000

Human Resources

AAS Degree in Business Administration: Human Resources Management

Certificate also available

Entry-level positions in administration, personnel, training, and other human resources development areas in small-to-large businesses and industry.

$18,500e
$26,500

Human Services

AAS Degree in Human Services Technology

Diploma also available

Jobs available for entry-level positions in institutions and agencies which provide social, community, and educational services.

$34,491 Experienced managers:
$25,000-$37,330

Customized Training Program

The Customized Training Program offered by the PCC Continuing Education and Community Development Division plays a vital role in meeting the training needs of the businesses and industries of Pitt County. The aim of this Program is to provide critical training which strengthen the organization, promote hiring, and entice new companies to Pitt County. Moreover, the Program includes training in a number of key areas, including: Leadership, Safety, Maintenance, Technology, Bio-Technology, Continuous Improvement, etc.

Industrial Management

AAS Degree in Industrial Management Technology

Positions such as front-line supervisor, engineering assistant, production planner, inventory supervisor, mid-level management, logistics, or quality control technician.

$40,000e
$60,000

Industrial Systems

AAS Degree in Industrial Systems Technology

Diploma or Certificate also available

Industrial maintenance positions in manufacturing business. Employees will troubleshoot, repair and maintain electrical, mechanical, and hydraulic systems.

$20,670e
$50,000

Information Technology: Computer Programming and Development

AAS Degree in Information Technology: Computer

Programming and Development
Certificates also available

The Information Technology: Computer Programming and Development curriculum prepares individuals for employment as computer programmers and related positions through study and applications in computer concepts, logic, programming procedures, languages, generators, operating systems, networking, data management, and business applications.

$38,400e
$75,000

Information Technology: Network Management


AAS Degree in Information Technology: Network Management
Certificates also available

The Information Technology: Network Management curriculum prepares individuals for employment supporting network infrastructure environments. Emphasis is placed on the implementation and management of network software and the implementation and management of hardware such as switches and routers.

$38,000e
$58,000

Information Technology: Support and Services


AAS Degree in Information Technology: Support and Services
Diploma and Certificates also available

Positions include technical support technicians for computer systems maintenance and troubleshooting, technical support for software products, user support and training, and business applications design and implementation.

$24,900e
$70,900

Information Technology: System Security


AAS Degree in Information Technology: System Security
Certificates also available

Graduates should qualify for employment in entry-level positions with businesses, educational systems, and governmental agencies which rely on computer systems to design and manage information. The program incorporates the competencies of industry-recognized certification exams.

$24,900e
$70,900

Information Technology: Web Administration and Design

AAS Degree in Information Technology: Web Administration and Design

Certificate also available

Prepares students to develop and maintain web sites and web servers; use web programming languages and web editing software to design and develop web pages and web sites for use on multiple devices; and utilize web databases to provide interactive content.

$36,600e
$64,970

Law Enforcement

Basic Law Enforcement Training Certificate (BLET)                                           

Detention Officer Certification and Telecommunicator Certification available through Continuing Education Division

Entry-level jobs with local and state law enforcement agencies.

$24,500e
$40,500

Legal Office Administration

AAS Degree in Office Administration –Legal

Certificate also available

Administrative support positions in legal or government-related offices with focus on legal terminology, legal office procedures, and legal transcription.  With appropriate work experience, this program prepares students for certification as a Professional Legal Secretary (PLS).

$24,000e
$36,000

Mammography

Mammography Certificate

Must have associates degree in radiography and be ARRT certified in radiography.

The Mammography curriculum provides registered radiologic technologists the didactic and clinical experience necessary to become registered mammographers. Course work includes clinical rotations to mammography facilities, breast anatomy/physiology, patient preparation/education, mammographic procedures, interventional procedures, image analysis, mammographic instrumentation, physics, quality control, and quality assurance. Graduates will meet the Mammography Quality Standards Act initial training requirements for mammography and may be eligible to apply to take the American Registry of Radiologic Technologists (ARRT) post primary certification in Mammography.

$57,000
(state average)

Marketing

AAS Degree in Business Administration: Marketing and Retailing

Certificate also available

Career opportunities within manufacturing, retailing, and service organizations in the areas of marketing, retailing, merchandising, selling, advertising, computer technology, and management.

$21,600e
$31,366

Mechanical Engineering

AAS Degree in Mechanical Engineering Technology

Employment opportunities in mechanical design, manufacturing, fabrication, research and development, and service industries in assisting in the design, development and testing of process methods for assembly and production of finished goods.

$29,738e
$54,982

Medical Assisting

AAS Degree in Medical Assisting

The Medical Assisting curriculum prepares multi-skilled health care professionals qualified to perform administrative, clinical, and laboratory procedures. Course work includes instruction in scheduling appointments, coding and processing insurance accounts, billing, collections, computer operations, assisting with examinations/ treatments, performing routine laboratory procedures, electrocardiography, supervised medication administration; and ethical/legal issues associated with patient care. Graduates of CAAHEP-accredited medical assisting programs may be eligible to sit for the American Association of Medical Assistants' Certification Examination to become Certified Medical Assistants. Employment opportunities include physicians' offices, health maintenance organizations, health departments, and hospitals.

$21,670e
$29,390

Medical Dosimetry

Medical Dosimetry Diploma

Must have bachelors degree, have completed JRCERT accredited radiation therapy program, and be ARRT certified in radiation therapy.

The Medical Dosimetry curriculum is designed to prepare individuals to work in the care of cancer patients as medical dosimetrist. The curriculum provides instruction to enable the participant to become a member of the radiation oncology team. The curriculum content includes specific coursework to provide classroom and direct clinical experience to train the student in the fundamentals of medical dosimetry practice using current technology, tools and techniques. Students will participate in studies related to the role of the medical dosimetrist and professional ethics, radiation oncology anatomy, treatment planning, dose calculations, clinical oncology, brachytherapy, dosimetry physics, radiation protection, quality assurance and computer applications. Graduates of the program will be able to obtain employment as a medical dosimetrist and apply to the Medical Dosimetrist Certfication Board (MDCB) to sit for a national certification.

$85,000
(national
average)

Medical Office Administration

AAS Degree in Medical Office Administration
Diploma or Certificate also available

Skills include medical terminology, information systems, office management, medical coding, billing and insurance. Prepares individuals for employment in medical and other health-care related offices.

$18,500e
$25,420

Medical Sonography (Ultrasound)

AAS Degree in Medical Sonography

The Medical Sonography curriculum provides knowledge and clinical skills in the application of high frequency sound waves to image internal body structures. Course work includes physics, cross-sectional anatomy, and abdominal, introductory vascular and obstetrical/gynecological sonography. Competencies are attained in identification of normal anatomy and pathological processes, use of equipment, fetal growth and development, integration of related imaging, and patient interaction skills. Graduates of accredited programs may be eligible to take examinations in ultrasound physics and instrumentation and specialty examinations administered by the American Registry of Diagnostic Medical Sonographers and find employment in clinics, physicians' offices, mobile services, hospitals, and educational institutions.

$49,640e
$63,274

Nuclear Medicine

AAS Degree in Nuclear Medicine

Nuclear Medicine Diploma also available.

The Nuclear Medicine Technology curriculum provides the clinical and didactic experience necessary to prepare students to qualify as entry-level Nuclear Medicine Technologists. Students will acquire the knowledge and skills necessary to properly perform clinical procedures. These skills include patient care, use of radioactive materials, operation of imaging and counting instrumentation, and laboratory procedures. Graduates may be eligible to apply for certification/registration examinations given by the Nuclear Medicine Technology Certification Board and/or the American Registry of Radiologic Technologists.

$50,800e
$65,915

Nursing

Associate Degree Nursing

The Associate Degree Nursing curriculum provides knowledge, skills, and strategies to integrate safety and quality into nursing care, to practice in a dynamic environment, and to meet individual needs which impact health, quality of life, and achievement of potential.

Course work includes and builds upon the domains of healthcare, nursing practice, and the holistic individual. Content emphasizes the nurse as a member of the interdisciplinary team providing safe, individualized care while employing evidence-based practice, quality improvement, and informatics. Graduates of this program are eligible to apply to take the National Council Licensure Examination (NCLEX-RN). Employment opportunities are vast within the global health care system and may include positions within acute, chronic, extended, industrial, and community health care facilities.

$42,260e
$59,301

Nursing Assistant

CNA Level I and II
(offered through Continuing Education and Community Development Division)

Entry-level positions in hospitals, home health agencies, doctor's offices, skilled nursing facilities, and other health-care settings caring for the sick, injured, convalescent, and disabled under the direction of physicians and registered nurses.

$16,640e
$27,933

Occupational Therapy Assistant

AAS Degree in Occupational
Therapy Assistant

The Occupational Therapy Assistant curriculum prepares individuals to work under the supervision of a registered/licensed occupational therapist in screening, assessing, planning, and implementing treatment and documenting progress for clients receiving occupational therapy services. Course work includes human growth and development, conditions which interfere with activities of daily living, theory and process of occupational therapy, individual/group treatment activities, therapeutic use of self, activity analysis, and grading/adapting activities and environments. Graduates may be eligible to take the national certification examination for practice as a certified occupational therapy assistant. Employment opportunities include hospitals, rehabilitation facilities, long-term/extended-care facilities, sheltered workshops, schools, home health programs, and community programs.

$32,320e
$54,310

Office
Administration

AAS Degree in Office Administration
Diploma and Certificate also available

Administrative support positions and computer applications with additional focus on records management, business communication and office systems management. This program prepares students to sit for the Microsoft Office Specialist (MOS) Exam.

$18,500e
$30,500

Paralegal

AAS Degree in Paralegal Technology

Paralegal Technology Post-Baccalaureate Diploma also available

Careers as professional, ethical, problem-solving members of legal teams and other work environments that make use of legal professionals.

$28,516e
$44,803

Polysomnography (Sleep Technologist)

AAS Degree in Polysomnography

Polysomnography Certificate also available.

The Polysomnography curriculum prepares individuals, working in conjunction with a physician, to perform and interpret sleep studies and to provide comprehensive clinical evaluations that are required for the diagnosis of sleep related disorders. Students should acquire the knowledge and skills necessary to perform sleep studies, including recording and interpreting events observed during sleep. Treatment of sleep related disorders and patient education focused on healthy sleep habits will also be discussed. Graduates of accredited programs may be eligible to apply to take the examination offered by the Board of Registered Polysomnographic Technologists. Employment opportunities may be found in hospitals and freestanding sleep centers.

$42,942e
$47,755

Positron Emission Tomography (PET)

PET Diploma

PET Certificate also available.

Must have diploma [plus credentials and required years of experience] in nuclear medicine [RT(N) or CNMT, 0 years], [RT(R), 5 years], and/or radiation therapy [RT(T), 2 years].

The Positron Emission Tomography curriculum prepares individuals, working in conjunction with PET Technologist, to perform related PET radiopharmacy, procedures, and safety. Students will acquire the knowledge and skills necessary to perform PET studies, including the use of PET/CT and PET/CT fusion. Past, present and future PET issues and studies will also be discussed. Graduates of accredited programs may be eligible to take the registry examination given by the Nuclear Medicine Technology Certification Board. Employment opportunities can be found in hospitals, freestanding PET centers and mobile PET companies.

$50,800e
$65,915

Radiation Therapy

Radiation Therapy Diploma

Must have associates degree from JRCERT accredited radiography program and be ARRT certified in radiography.

The Radiation Therapy Diploma is designed to train students to work in conjunction with nurses, physicists, and physicians in the application of prescribed doses of ionizing radiation for the treatment of disease, primarily cancer. Course work includes physics, anatomy and physiology, dosimetry, and clinical oncology. The student will be skilled in treatment management, administration of prescribed radiation treatment, and provision of patient support. Graduates may be eligible to sit for the National Radiation Therapy Exam, given by the American Registry of Radiologic Technologists. Employment opportunities can be found in hospitals and freestanding cancer centers.

$55,840e
$75,240

Radiography

AAS Degree in Radiography

The Radiography curriculum prepares the graduate to be a radiographer, a skilled health care professional who uses radiation to produce images of the human body. Course work includes clinical rotations to area health care facilities, radiographic exposure, image processing, radiographic procedures, physics, pathology, patient care and management, radiation protection, quality assurance, anatomy and physiology, and radiobiology. Graduates of accredited programs are eligible to apply to take the American Registry of Radiologic Technologists' national examination for certification and registration as medical radiographers. Graduates may be employed in hospitals, clinics, physicians' offices, medical laboratories, government agencies, and industry.

$38,190e
$53,520

Real Estate

Real Estate Certificate (offered through Continuing Education and Community Development Division)

Courses offered in preparation for the North Carolina Real Estate Broker Exam. Jobs available renting, buying and selling property on a commission basis.

$20,840e
$43,680

Recreational Therapy Assistant

AAS Degree in Recreational Therapy Assistant


This program prepares students to plan, implement, and document recreational therapy interventions in agencies serving people with developmental disabilities, psychiatric or mental health issues, and other rehabilitation needs.

Experienced coordinators:  $22,857-$46,371

Respiratory Therapy

AAS Degree in Respiratory Therapy

The Respiratory Therapy curriculum prepares individuals to function as respiratory therapists through demonstrated competence in the cognitive, psychomotor, and affective learning domains of respiratory care practice. Graduates perform diagnostic and therapeutic procedures with exposure to current and emerging practice settings.

The curriculum prepares graduates to operate within inter-professional teams and effectively communicate with clients/patients of various ages, ethnicities, and cultures. Application of problem solving strategies, applying ethical decision making, and understanding professional responsibilities are emphasized.

Graduates are eligible to complete the credentialing process through the National Board for Respiratory Care, which will qualify them for a license to practice in a variety of healthcare settings with responsibilities for assessment, treatment, management and education of patients with cardiopulmonary diseases.

$41,110e
$52,720

Simulation and Game Development

AAS Degree in Simulation and Game Development

This curriculum provides a broad background in simulation and game development with practical applications in creative arts, visual arts, audio/video technology, creative writing, modeling, design, programming and management.

$37,000e
$80,000

Small Business

The college's Small Business Center is a vital source of information for individuals in Pitt County who want to start a business or expand their existing small business. Free seminars and classes on a wide variety of issues are scheduled weekly. Free one-on-one counseling from an experienced entrepreneur is available on an appointment basis. Access to reference materials, including books and videos, is available at no charge. Call 493-7625 for complete information.

Substance Abuse

AAS Degree in Human Services / Substance Abuse Concentration

Certificate also available

Positions as substance abuse counselors, mental health technicians, residential facility employees, and community workers.

$20,904e
$34,491

Therapeutic Massage

AAS Degree in Therapeutic Massage

Therapeutic Massage Diploma also available.

The Therapeutic Massage curriculum prepares graduates to work in direct client care settings to provide manipulation, methodical pressure, friction and kneading of the body for maintaining wellness or treating alterations in wellness throughout the lifespan. Courses will include content in normal human anatomy and physiology, therapeutic massage, ethical/legal issues, business practices, nutrition and psychology. Employment opportunities include hospitals/rehabilitation centers, health departments, home health, medical offices, nursing homes, spas/health/sports clubs, and private practice. Graduates may be eligible to take the Massage and Bodywork Licensing Exam.

$21,280e
$39,290

Transitional Studies
(formerly known as Basic Skills) All classes are offered free of charge.

Achieving College Entry (ACE) Helps students improve reading, writing, and math skills in preparation for college entrance exams. Assistance in completing college entry application, FAFSA (financial aid application) and course registration may also be provided during this class.  Tutoring and prescriptive instruction are available to assist students seeking to improve basic academic skills.

Adult Basic Education (ABE) and Adult Secondary Education (ASE)  Provide instruction in reading, writing, and math skills in the context of work, careers, and college readiness. Prepare students for post-secondary training, college enrollment, and employability credentials (such as CRC or occupational certification).                                                                                                College and Career Connections (formerly known as Basic Skills Plus) Provides opportunity for concurrent enrollment in curriculum or continuing education and adult basic education/adult secondary education courses in order to accelerate achievement, goal attainment, and promote success in specific career pathways.

Adult High School  Offers contextualized instruction designed to qualify a student for a high school diploma awarded jointly by Pitt County Schools and Pitt Community College. Additionally, offers post-secondary training preparation and/or college entrance assistance.

High School Equivalency (HSE, GED®)  Prepares adults to take the GED®, HiSET (High School Equivalency Test) or TASC (Test of Adult Secondary Completion) tests while providing instruction in career and/or college readiness.   English Language Acquisition (ELA, formerly ESL,  English as a Second Language)  Provides instruction in English to speakers of other languages, transition-to-High School Equivalency (such as GED®) classes, and pronunciation classes in the context of career and college preparation.  US Citizenship instruction and TOEFL prep classes are also available.     Workplace Literacy Provides industry with on-site classes to help their employees gain or improve skills and adapt to the ever-changing workplace.

Career Academy Provides academic instruction in the context of career and workforce development for students who desire employment and who may have learning difficulties or challenges or special learning needs.  Assistance in job attainment in collaboration with Vocational Rehabilitiation services is available.

University Transfer

Associate in Arts Degree
Associate in Science Degree

PCC offers AA and AS degrees for transfer to four year institutions. A completed AA/AS degree, with a grade of C or better in all courses, guarantees students admission with junior status to one of the 16 NC Universities. The Associate in Arts Degree will prepare students to transfer into business, education, criminal justice, and most liberal studies areas. The Associate in Science Degree will prepare students to transfer into biology, chemistry, math and most other programs that require higher levels of mathematics and science.

 

Associate in Engineering Degree

The Associate in Engineering degree prepares students to transfer to four-year engineering programs.  Some fields of engineering include civil, systems, electrical, mechanical, biomedical, bioprocess, agricultural, textile, and industrial.

Engineers w/ Bachelor's in Engineering: $68,000+ depending on field

Associate in Fine Arts Degree

The Associate in Fine Arts Degree will prepare students to transfer into creative fields, such as painting, ceramics, wood working, sculpture, metals work, textiles, weaving or photography. Additional career paths could include art education or art therapy.

 

Welding

AAS Degree in Welding Technology
Diplomas or Certificates also available

Provides the students with the opportunity to learn how to use the four
Basic Welds Processes, along with such metals as Carbon Steel, Stainless
Steel and Aluminum. Prepares students to work in welding shops and
fabricate metal products
(i.e., structural steel and pipe welding)
and repair equipment.

$21,590e
$60,000
Sources: www.acinet.org, www.cfnc.org, www.nchealthcareers.com