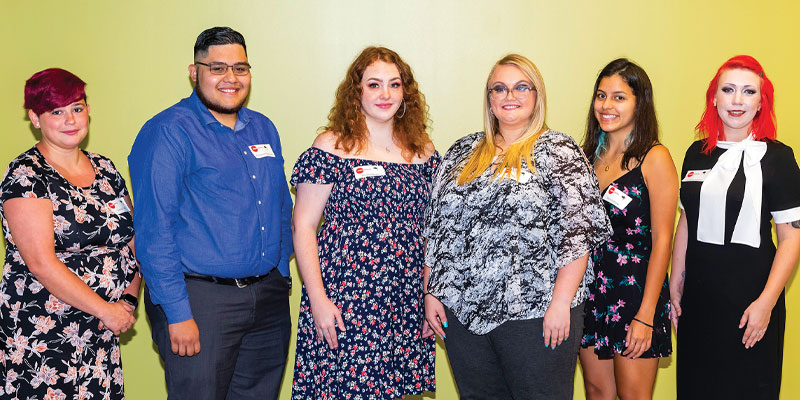 Each year, eight students are selected as Mayne Pharma Scholars, receiving up to $8,000 over a two-year period for their books and tuition, and a part-time internship while they are still students. Each Scholar must agree to work full time at Mayne Pharma a minimum of two years after graduation.
"It has been a great benefit to both our students and to Mayne Pharma. Our students know they have a fulfilling career waiting for them after they graduate," says Biotechnology Department chair Christy Weeks. "The scholarship goes a long way towards removing financial barriers to retention and completion."
For many years, Mayne Pharma has hired PCC graduates to work as lab analysts in their quality control labs. In turn, PCC Biotechnology instructors have been working closely with group leaders at Mayne Pharma to ensure they are teaching the students exactly what they need to know to be successful in the industry, and it has paid off.
Leaders at Mayne Pharma have also noticed that PCC graduates are far more likely to stay in the area than their four-year counterparts, many of whom tend to leave for opportunities in larger cities shortly after graduating.
"Every company in Pitt County needs to know that this college can support their workforce needs," Weeks says. "And every individual in Pitt County needs to know that amazing, full, rewarding careers are out there for the taking, and are easily attainable with a two-year degree, sometimes even less."
Stephanie Brown