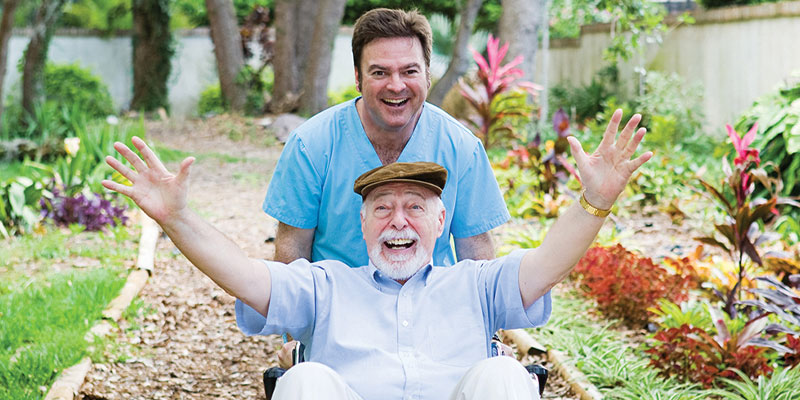 According to US Census Bureau Population Projections, the number of Americans ages 65 and older is projected to nearly double from 52 million in 2018 to 95 million by 2060, and the 65-and-older age group's share of the total population will rise from 16 percent to 23 percent. The aging baby-boom generation could fuel  a more than 50 percent increase in the number of Americans ages 65 and older requiring nursing home care, from 1.2 million in 2017 to approximately 1.9 million in 2030. Demand for elder care will also be driven by a steep rise in the number of Americans living with Alzheimer's disease, which could more than double from 5.8 million today to 13.8 million by 2050. Assistance needs will also be increasing due to a disproportionate number of children of aging adults who have moved away from their original hometowns.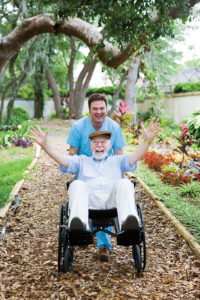 To meet the needs of this aging population, workforce demands have prompted Pitt Community College to educate and train a new workforce in gerontology to fill these employment needs.
The Human Services Technology – Gerontology concentration prepares students to specialize in direct service delivery work to older adults and their families. In order to understand the issues of aging, coursework includes physical, psychological, and social aspects of the aging process, as well as health, wellness, nutrition, diet, exercise, and well-being. Fieldwork experiences provide opportunities to work in a variety of public and private agencies.
Graduates should qualify for employment in nursing and rest homes, specialized adult care services, respite services, and other programs servicing older adults and their families. Graduates choosing to continue their education may select a variety of programs at senior institutions.
For more information regarding the Human Services Technology–Gerontology program, contact Tonya Leggett, Coordinator at 252.493.7418 or tleggett@email.pittcc.edu.
Jane Power and Tonya Leggett