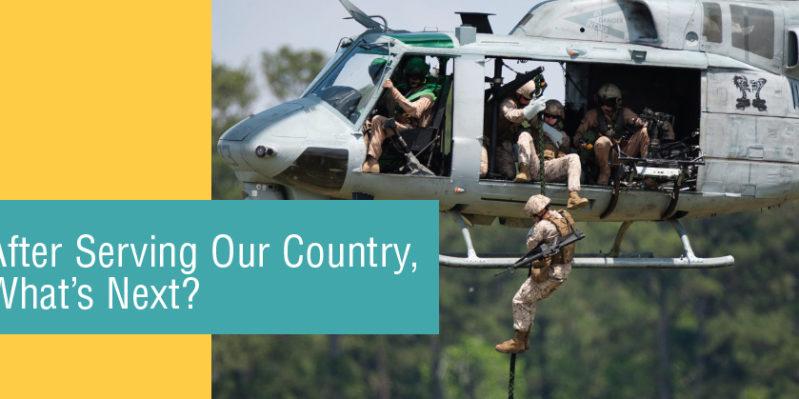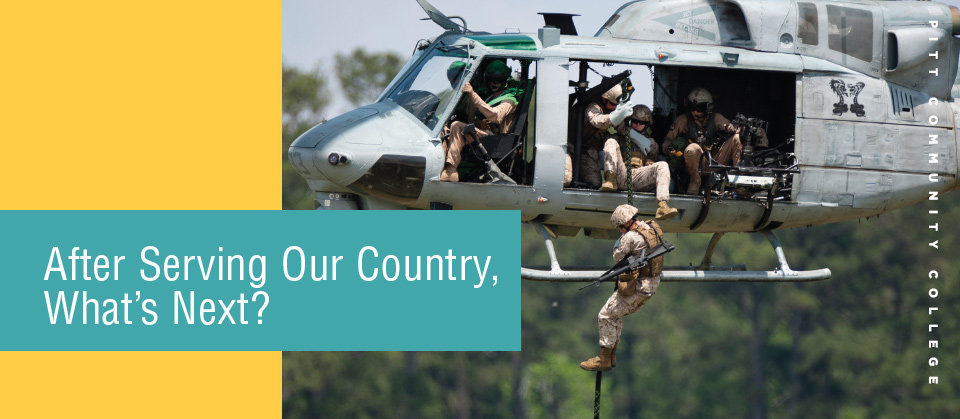 Though you may not realize it, a great number of our PCC students are veterans. It may be hard to distinguish them from other students because they are not in uniform, but we had approximately 500 known veterans taking classes during fall 2013.
The student population receiving veterans' educational benefits at PCC is steadily increasing – 422 veterans used education benefits for the 2011-12 year and 454 used educational benefits for the 2012-13 year. We expect the number of veterans utilizing educational benefits to increase due to the military drawdown. Education is a key element in helping our veterans prepare for the civilian workforce.
There are several variations of educational benefits to help veterans re-train to enter the workforce, but the most commonly used benefit at PCC is the Post 9/11 GI Bill. Unlike the other benefits, Post 9/11 helps cover the cost of tuition, fees and books up to the in-state rate. If a veteran is considered an out of state student, he/she has the difference between the cost of out of state tuition and the in-state tuition that is not covered by Post 9/11 benefits. All veterans are encouraged to apply for financial aid to help supplement the difference. Currently, there are 130 students and dependents using the Post 9/11 GI Bill at PCC. As more soldiers return from Afghanistan and Iraq, the college expects to see even greater utilization of this Veterans Affairs (VA) benefit.
Transitioning from the military to college can be an overwhelming process for returning soldiers. In response, institutions of higher learning, like Pitt, are offering specialized services that help veterans find the road to academic success.
Some common barriers veterans face when moving into higher learning include feeling unwelcome, finding time for studying, coordinating personal and class schedules, overcoming unfriendly policies and procedures, lack of personal support, and slowly-arriving educational benefits.
PCC's VA office is located in the Goess Student Center, where veterans have access to registration, financial aid and counseling services – all in one building. The office recently revised its student academic progress policy to make it friendlier to veterans in transition and those who may be deployed.
In spring 2011, the college has established a Veterans Club to help veteran students build camaraderie and engage in social and community events. During spring 2013, the Veterans Office started inviting a Vet Center Counselor to campus who speaks with veterans each month who feel they need private counseling. All appointments scheduled by the veterans are confidential and free of charge. This semester, we started Vet Connect. Every Monday, we open up Goess 135 and invite veterans to stop by and converse with other veterans on campus. Annually, PCC hosts a Veterans Day breakfast for students who have served, or are currently serving, in the armed forces as a way to highlight and thank them for their services to our country. A Veterans Day program follows giving PCC students and the community an opportunity to attend and join us in honoring our veterans for their contribution to our country.
PCC is proud to serve those who have served our country and is making a continued effort to meet the needs of its veteran population. The College is rated as a military-friendly school. For more information about VA Education Benefits, contact the PCC Veterans Affairs Office at (252) 493-7323, or visit
www.gibill.va.gov.