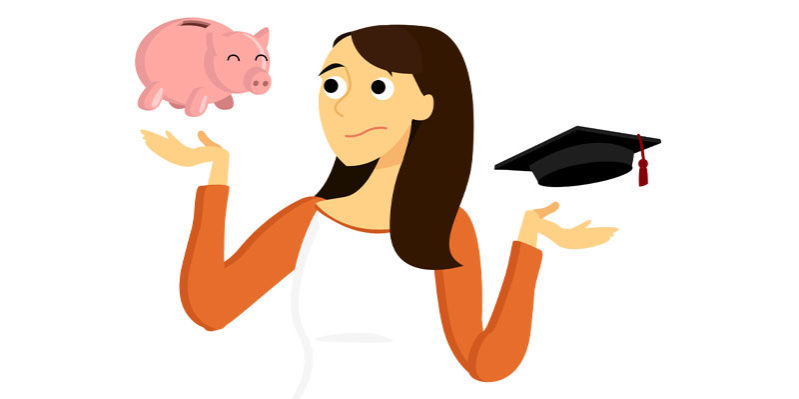 by Stephanie Brown
For Lee Bray, working in financial aid was an unexpected calling.
 "I was completing my bachelor's degree and I got a federal work-study job in the financial aid office, and I've been in financial aid ever since," Bray says. "I just loved it."
Today, Bray serves as the financial aid director at Pitt Community College, and she's still every bit as passionate about helping students navigate the financial aid process. 
The biggest task for PCC's financial aid office is helping students complete Free Application for Federal Student Aid (FAFSA) forms to ensure they receive any federal or state grants and loans for which they may be eligible. 
"One of my goals is to make our forms easier to read, easier to fill out, understand, collect, and send in," Bray explains. "I'm trying to make things more open to the students." Bray says her office is constantly looking for ways to better assist current and prospective Bulldogs, which is why they've recently introduced a 24-hour monitored email helpline.
"That general email is monitored by someone who can actually get to it," Bray says. "Right now, our counselors are very busy with students that are on campus, but we're trying to focus on the population of students who cannot always get to campus."
Since Bray is in the business of educating students about the financial aid process, a large part of her job is helping dispel certain misconceptions about how financial aid works. For example, she says, "many people think the earlier you fill out your FAFSA, the more money you get. That's not the case…."
But Bray still recommends students submit a FAFSA as early as possible to ensure they receive their benefits in time to start classes. She also encourages anyone applying for financial aid to take advantage of PCC resources.
"I'm just going to reiterate that we are here to help," she says. "It's my goal as an educator to make sure your questions are answered."
The priority deadline to file a FAFSA for the 2019 Fall Semester at Pitt is May 15. 
Helpful FAFSA Hints from PCC's Financial Aid Office
The FAFSA application opens each year on October 1st. The earlier you submit your application, the faster it can be processed to ensure you receive your aid before classes begin.

Once you submit your FAFSA, don't forget about additional required documentation.

Submit your application! If you're unsure about certain parts of it, the financial aid office can help correct it for you and fill in the gaps—but only after you submit!

Do not repeatedly submit your FAFSA. The more times you adjust your application, the more likely it is to be flagged for review, potentially delaying processing times.

PCC is here to help! Take advantage of monthly FAFSA nights held the first Monday of every month from October-May, open to current and prospective bulldogs. PCC also has representatives at every Pitt County high school to help students navigate the financial aid process.

Take a photo of your FSA user ID and password for your own records. Do not share this information.

Submitting the FAFSA is free! You may come across services that charge to help you through the process, but PCC will help you free of charge.