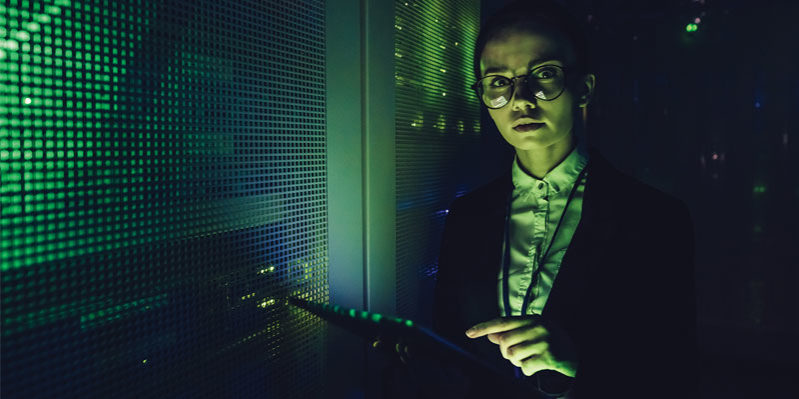 By Joseph Jeansonne, Instructional Coordinator for Cyber Security
Looking for a career that combines high technology knowledge with great communications skills? Cyber Security professionals, or information security analysts, have a wide range of responsibilities, but the crux of their job is to protect online data from being compromised. 
As more of our personal information is stored online, Cyber Security has become one of the fastest-growing and highly-compensated fields in IT. Cyber Security careers are complex and many roles can be found with banks, retailers and government organizations. On the job, you can expect to safeguard an organization's files and network, install firewalls, create education programs, create security plans and monitor activity. If a breach occurs, you'll be responsible for identifying the problem and finding a solution quickly. 
Because of the frequency of cyberattacks, careers are varied and qualified Cyber Security Analysts are in great demand. According to the Bureau of Labor Statistics, employment of information security analysts is projected to grow 28 percent from 2016 to 2026, much faster than the average for all occupations. Demand for information security analysts is expected to be very high, as these analysts will be needed to create innovative solutions to prevent hackers from stealing critical information or causing problems for computer networks. The national median salary is $95,510 with a bachelor's degree or industry certification.
Introductory classes in the Computer Technologies department assume no prior knowledge and are designed for beginners. Students are introduced to a wide variety of computer-related topics, from hardware to aspects of simulation and game development.
The Cyber Security curriculum at Pitt Community College focuses on planning, implementing, and monitoring appropriate security controls to safeguard and protect computer networks and information.
This program provides students with the skills required to implement effective and comprehensive information security controls. Upon completion, students will be prepared for industry certifications such as CCNA Security, CCNA Cyber Ops and CompTIA Security+.
This degree prepares students for positions such as Cyber Security Analyst and Incident Responder. 
For more information, contact Joseph Jeansonne at 252-493-7275.