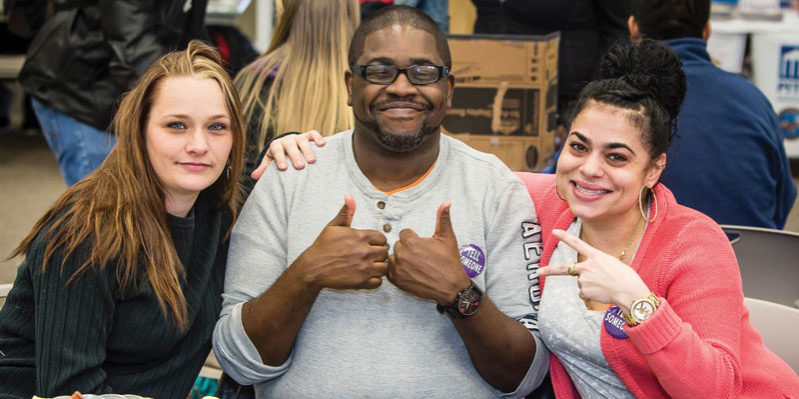 By Jane Power
"Look for the helpers. You will always find people who are helping." – Fred Rogers
Many times, if a high school student has the instinct to be a helper, they look toward careers in healthcare or police/fire/rescue to fulfill this desire for their future. Chances are they haven't considered the paralegal profession. Consider these scenarios:
Work with victims of crimes in a District Attorney's office

Help a family buy a home, adopt a child, or deal with the death of a loved one

Support an entrepreneur with a big idea to help make it become a reality

Help musicians protect their music rights

Guide athletes to make deals with ball clubs, sponsors, or agents

Aid immigrants to get proper documents

Help people manage their cases in court

Advise people with their debt

Protect widows and orphans

Help people get insurers to pay for their hospital bills and get social security payments

Aid individuals fighting false charges and avoiding jail

Protect rights to vote, ensure free speech, and secure an education

Comfort victims of domestic violence

Assist children in the foster care system
All of these important tasks can be accomplished through the assistance of a qualified paralegal. And training for these scenarios can be achieved through the Paralegal Technology Program offered at Pitt Community College. The program prepares graduates to succeed as professional, ethical, problem-solving members of legal teams and other work environments that make use of legal professionals. Both the Paralegal Technology Associate Degree and the Post-Baccalaureate Diploma are approved by the American Bar Association and by the North Carolina State Bar. 
If any of these examples of helping people interest you, find out more by contacting Vicki Coleman, Department Chair of the Paralegal Technology Program, at 252-493-7495 or [email protected]