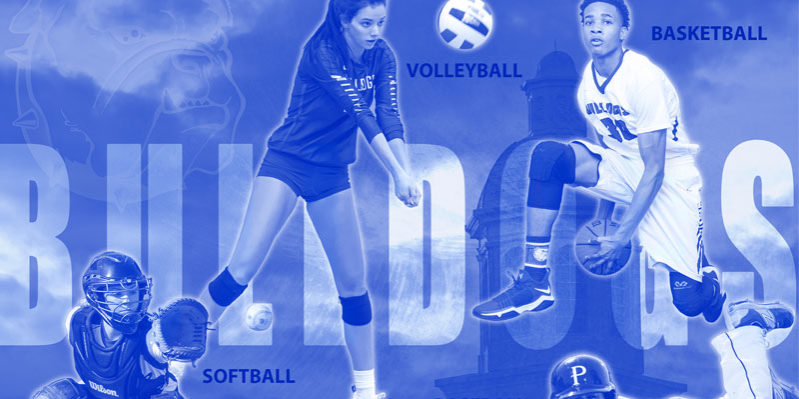 By Rob Goldberg
When the Cleveland Indians took the field against the Chicago Cubs in game one of the 2016 World Series, right fielder Lonnie Chisenhall became the first Pitt Community College Bulldog to play on professional baseball's grandest stage.
Though the significance of the moment was largely unnoticed, Chisenhall's achievement is emblematic of the PCC baseball program's overall success. Started in 1995, the program boasted a 791-321 record and two NJCAA national championship appearances entering the 2018 season.
Chisenhall is one of three major leaguers to have played at PCC. Freddie Bynum was the first to reach the big leagues in 2005, and Jeff Ferrell became the third in 2015.
Since Tommy Eason became coach in 2005, 95 PCC baseball standouts have either been drafted professionally or continued their careers at four-year institutions. In 2013, Brett Williams, a member of Pitt's first JUCO World Series team, became the first former Bulldog to play in the NCAA College World Series in Omaha.
But baseball isn't the only successful sports program at PCC. In fact, the college's softball, volleyball and basketball teams have also won consistently over the years. And, like baseball, softball and volleyball have made multiple national championship appearances, and basketball qualified for its first national championship tournament this spring.
In 2018, softball played in its second straight NJCAA Division II national championship and fifth overall. The first three came in 2010, 2011 and 2013, when the program competed at the Division I level.
The 2017 national tourney squad found just as much success in the classroom. Four Bulldogs – Anna Craft, Caroline Dorman, Megan Latsko and Taylor Carroll – earned First-Team NJCAA Division II All-Academic honors. Two more took Second-Team honors, and another was a Third-Team honoree.
Carroll's academic recognition came on the heels of an outstanding season in which she was named a Third-Team All-American and Region X Conference Player of the Year. She followed up those achievements in 2018 by earning Second-Team All-American honors.
PCC volleyball began in 2000, and success came quickly. Former psychology instructor Tom Marsh led the Bulldogs to three regional championships and a pair of national tournament appearances before stepping away from coaching in 2004.
Marsh returned five years later and nearly led PCC to a third national championship appearance in his first season back. The Bulldogs made the conference/district championship game, only to fall in a decisive fifth set, 15-13.
Marsh retired for good in 2012, and PCC volleyball had three losing seasons before Katelynn Speas turned things around. The Bulldogs have gone 58-22 since 2016.
Basketball at PCC dates back to 1969, when the college was still Pitt Technical Institute. The program struggled at first but eventually found success under Coach Charles Coburn. A former PCC basketball player, Coburn compiled a 169-151 record before retiring in 1993 due to illness. Pitt discontinued basketball after his retirement, but the program rose from the ashes 15 years later.
PCC basketball is now led by Pitt County native Darrick Mullins, who entered the 2018-19 postseason with a 162-89 record. Under Mullins' tutelage, 16 Bulldogs have moved on to play at four-year colleges and universities.