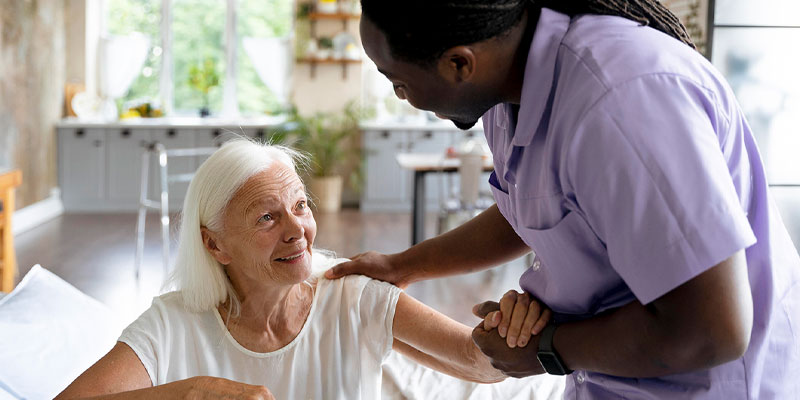 As the median age of the United States' populace rises, so, too, does the need for Certified Nurse Aides (CNA) to meet the health care demands of the country's significant and steadily growing elderly demographic.
CNAs are valuable members of the overall health care team. They're on the front lines of health care, so to speak, working under the direction of a registered nurse or licensed practical nurse to assist patients in hospitals, nursing homes, hospices and home care settings with a wide range of basic needs, including eating, bathing, grooming and mobility.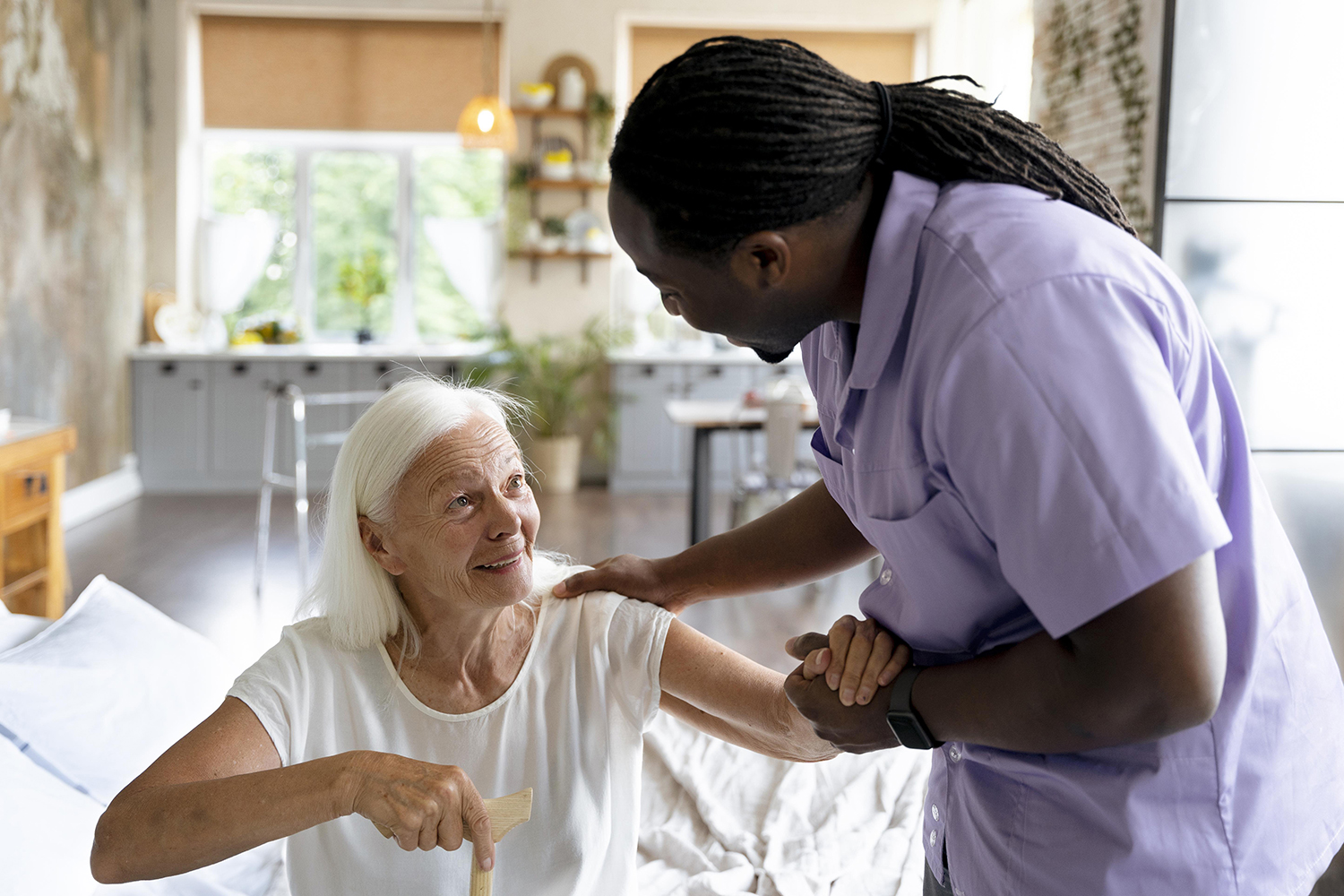 The U.S. Bureau of Labor Statistics predicts employment for CNAs to grow by 8% within the next eight years, as current workers either change occupations or retire. To keep up with demand, Pitt Community College is continually training new CNAs and partnering with home health agencies, long-term care facilities, staffing agencies and Vidant Medical Center to ensure graduates have career opportunities.
PCC's CNA program helps students develop the knowledge, skills and behaviors necessary to provide direct and supportive health care. Instructional units are taught online, while labs and clinicals are completed on campus and in long-term care facilities.
Upon completion of their training, CNA graduates are eligible to sit for the state certification exam, which is comprised of two parts: a written (or oral) test offered at a third-party site via computer and a skills evaluation conducted by a nurse aide evaluator at a facility test site. They must pass both parts of the exam to be listed on the North Carolina Nurse Aide I Registry.
In many cases, individuals who complete PCC's Nurse Aide I program enroll in the college's NAII training, which features specialized instruction in areas like wound care, urinary catherization, tracheostomy care and much more.
For more details on PCC's NAI and NAII programs, call (252) 493-7225.