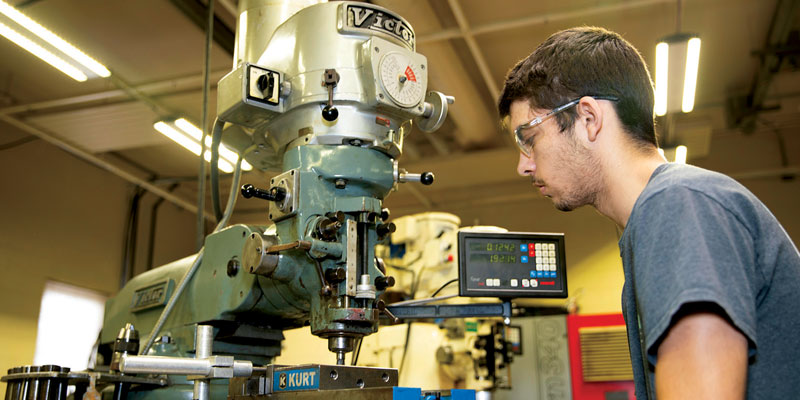 A little more than a year ago, Pitt Community College's Lynn Griffin led a group of Pitt County Schools (PCS) counselors on a tour of the college's Computer Integrated Machining (CIM) program.
As director of the PCC-PCS Technical Academy, Griffin says she wanted to spotlight well-paying jobs in great demand and ensure counselors were familiar enough with CIM, they could discuss it with students as easily as, say, HVAC or electrical careers.
"Most students understand programs dealing with electricity or refrigeration, because they use it or see it daily," Griffin said. "Machining is a little different, though. When you see a cup or a pen, you don't automatically think a machinist or computer numerical control operator was involved in creating it."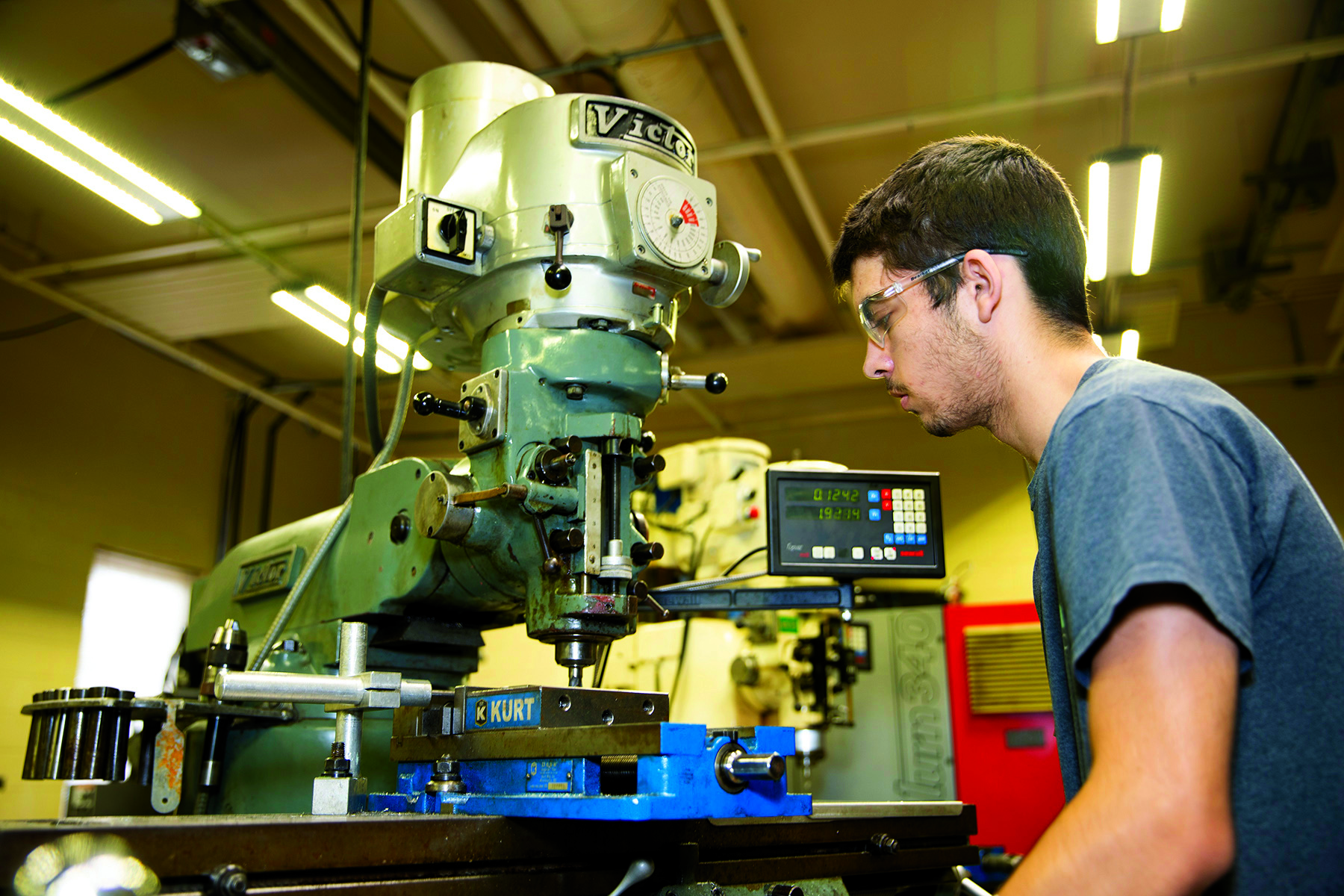 Using a combination of computers and sophisticated machinery, machinists turn raw materials into manufacturing parts.
"In a sense, we're like sculptors creating things of value," says Calvin Mayo, curriculum coordinator of PCC's CIM program. "It's a great career for individuals who enjoy using their minds, working with their hands and utilizing technology."
Mayo says machining jobs are available practically everywhere, and the products they make are equally pervasive.
"Machinists touch nearly every aspect of our lives by making things that enhance daily living, from the parts in gasoline and diesel engines to wind turbines and electric motors," he said.
Through the technical academy, Pitt County juniors and seniors can start a college credential in CIM before receiving high school diplomas. Their tuition, books and transportation are provided.
"Coming out of college without spending any money on tuition is amazing," says PCC student Gabriel Raser. "I don't know why more high school students aren't doing this."
Raser, a D.H. Conley High School graduate, started Pitt's CIM program as a junior. He's on track to earn an associate degree this summer, debt-free.