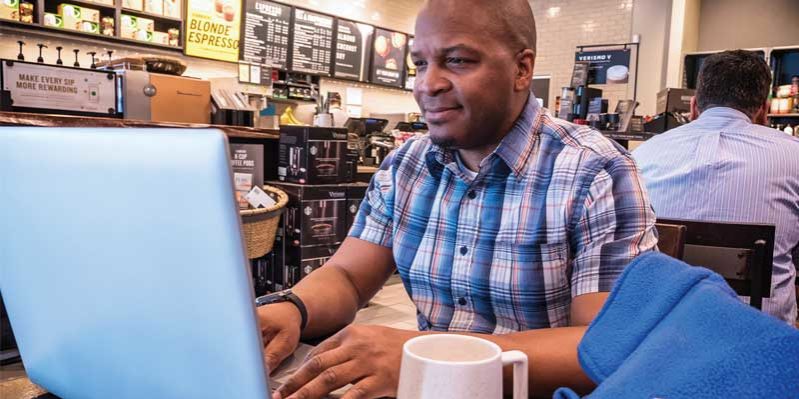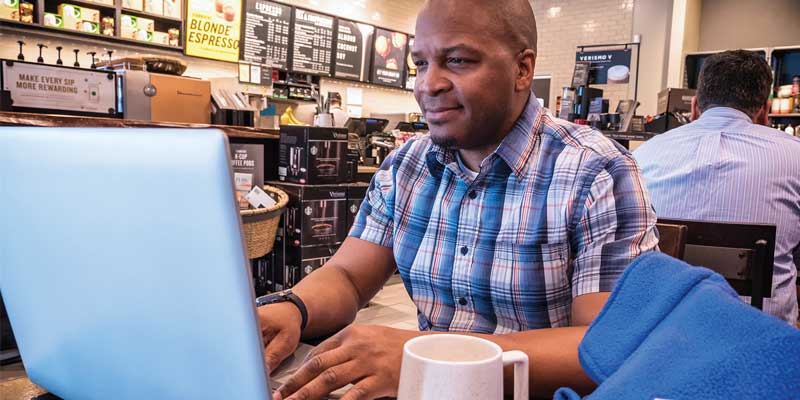 By Alex Freedman
A freshly brewed cup of coffee and your PJs – that's all you might need for some of Pitt Community College's Distance Education courses, specifically designed to make your higher education career fit your schedule… or maybe just your couch.
From American Sign Language to Nuclear Medicine, Pitt Community College offers a wide range of online options in addition to the traditional in-class offerings. It's just another way PCC is working to match the needs of the community after a recent study by the Instructional Technology Council shows distance education enrollments are on the rise across the nation. Prospective students are realizing online education is a valuable tool to help them get started at a local community college, saving them time and money, before transferring their online credits to a four-year university or acquiring their associates degree and starting their new career.
The flexibility of online classes and the chance to use new technology has made online classes more available, while also making it possible for students without an easy means of transportation to advance their education. PCC's online learning management system called "Moodle" is filled with courses offering videos, forums, interactive modules, instant messaging and so much more to help you grasp key insights into your field of study while also juggling the many demands of everyday life.
"The costs and starting dates are the same as traditional classes," said Mike Clendenen, Director of Distance Learning at Pitt Community College. "Being able to focus on coursework outside a classroom environment and the flexibility with time and location that come with that, at no additional cost, are key benefits to students."
Despite its many positives, it's important to note the experience one has while taking an online course isn't the same as traditional in-class courses and might not suite everyone's learning style. Online classes can be done from the comfort of your home or maybe your favorite café, but Clendenen says it takes more discipline to concentrate on your work and ignore distractions when you're not in a traditional classroom setting. You'll need to be able to work independently and keep track of your course deadlines without the direct oversight of an instructor. It'll also be important for an online student to be computer savvy and understand how to best utilize the online tools available to them.
To better help you judge if an online education at PCC is the right move for you, we've come up with the
Top 10 Characteristics of a Successful Online Student. Take a look and see if you're ready to take the virtual leap into your next career field.  
Contact the PCC Registrar's office to learn more at registrar@my.pittcc.edu.
Top 10 Characteristics of a Successful Online Student

  1 Self-Disciplined
  2 Possesses great time-management skills
  3 Has access to a modern, functional computer system
  4 Self-motivated
  5 Has a quiet area in which to do schoolwork
  6 Self-starter
  7 Familiar with general computer terms and use
  8 Has a reliable internet connection
  9 Is comfortable using email and chat rooms
10 Is able to surf the web and use search engines