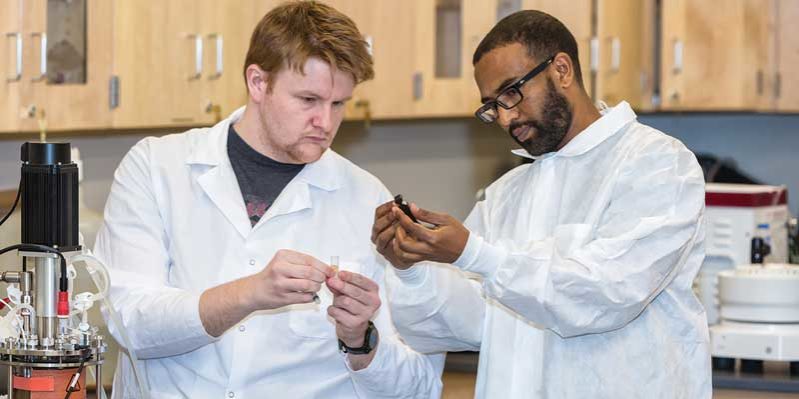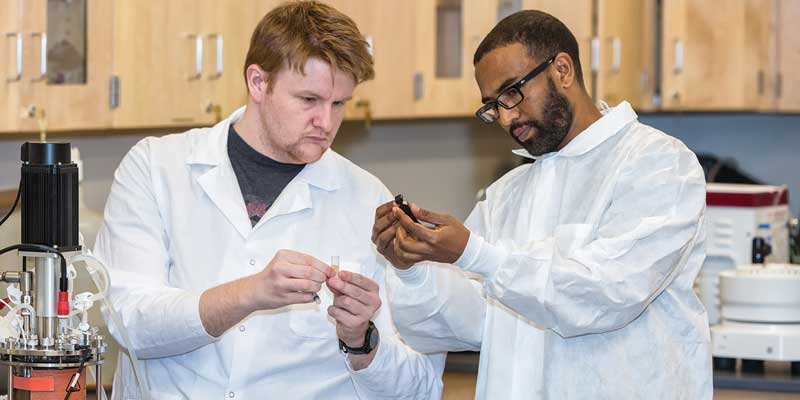 By Rob Goldberg
As North Carolina's biotechnology industry develops, Pitt Community College is preparing skilled lab technicians ready for employment. More than 600 biotechnology companies call the Tar Heel State home. They employ more than 60,000 workers who search for ways to use living organisms to make or modify processes for a specific use, such as agriculture and medicine.
PCC's biotechnology curriculum provides students with skills they can use in practically any laboratory setting, including pharmaceutical, testing/forensic, and medical research. The goal is to prepare graduates for employment as entry-level lab technicians.
"Now is a good time to start a career in biotechnology, because it's just exploding," says PCC Biotechnology Department Chair Christy Weeks. "All you have to do is turn on the TV and you hear all sorts of commercials for genetic testing, whether it's Ancestry.com, 23andMe, Cologuard, or BRCA testing. There are new immunotherapies for cancer, gene therapies being approved by the FDA to treat genetic diseases, and advancements in prenatal genetic testing, so career opportunities in the field are continually increasing."
Pitt's Biotechnology curriculum includes instruction in basic lab techniques and more specialized training, like working with cell cultures and industrial microbiological, immunological and bioprocess techniques.
"We have added two courses that focus on analytical techniques utilized in quality control labs at pharmaceutical manufacturing companies," Weeks said. "They were developed in direct partnership and input from Mayne Pharma. The equipment, software and protocols we use are identical to what they use at Mayne."
The curriculum also includes a course in which students work in the industry to receive college credit and 'real world' experience. It's all part of an effort to ensure graduates can "jump right into the labs" of their places of employment and feel at home. "We have plenty of room for more students, and the demand is there, as our largest employers—Mayne Pharma and Thermofisher Scientific—are expanding," Weeks said.