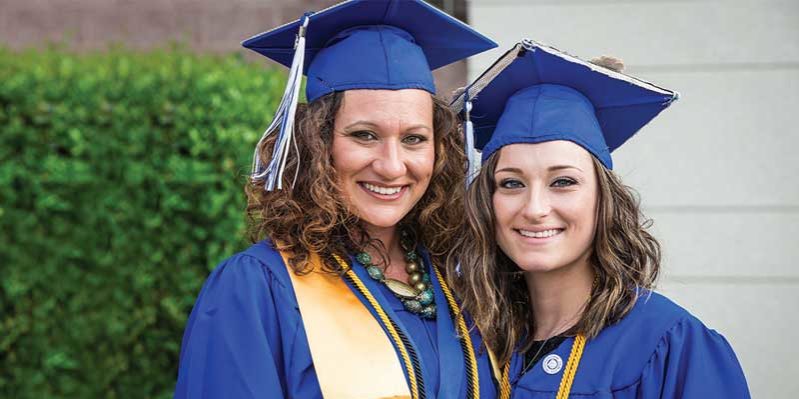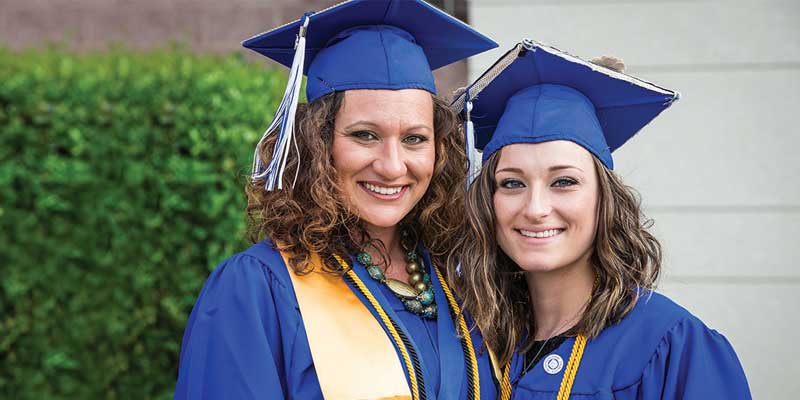 PCC's top fundraising priority for 2018-2019 is for a new building on campus that will focus on student success. The 33,000-square foot Eddie & Jo Allison Smith Center for Student Advancement will house seven areas dedicated to student services and success to help support the needs of our students.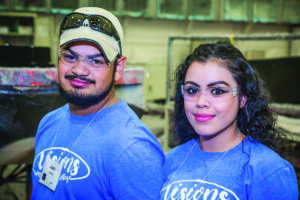 The VISIONS Program Center – The VISIONS program is a career development and mentoring program for at risk high school and first-generation college students. This center will support students and advisors and will have a dedicated study area and a conference room–the Ward & Smith Conference Room–with the latest technology.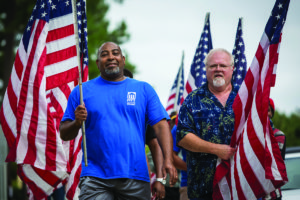 Slocum & Bunch Veterans Center – This center will support specific services for active-duty military families and veterans furthering their education to enter the job market. This space will be a welcoming environment to honor their service and assist them in their transition to civilian life.
Women's and Men's Resource Centers – Each center will address specific and unique needs of women and men in successfully completing their educational goals, most facing competing demands of jobs, family responsibilities, college readiness, and financial challenges. The Women's Center will also include an office for Pitt County Women for Women.
Large Class & Meeting Rooms – Will include a great hall with seating for up to 600 for large classes, activities and recognition events. There will also be two additional 50-seat rooms for meetings and classes. The combined space addresses PCC's greatest need as North Carolina's most crowded Community College based on space per student on any statewide community college campus. 
Scholarship Center – Will meet the substantial need for student financial assistance and support services and the growing network of individual and business scholarship donors. 
Alumni, Institutional Advancement, & Foundation Outreach – These services will also find a home in the Eddie & Jo Allison Smith Center for Student Advancement. This part of the facility will support our graduates, engage Pitt County families, schools, and businesses. They will also support economic development and community vitality. 
Minges Board Room – Will provide a large space with seating for 40. This will include supporting technology to connect our campus, Pitt County, and the world.
PCC Vice President of Institutional Advancement Susan Nobles says Phase I would cost a minimum of $8.5 million, and she noted that the PCC Foundation is well on its way toward reaching its capital campaign goal of $10 million. In addition to paying for construction of the center, she said funding raised through the campaign would allow the foundation to build its endowment for scholarship and program funds.
Nobles said PCC Trustees and the State Board of Community Colleges have also given their approval for the college to use $4 million of its Connect NC bond funding North Carolina voters approved in 2016.
The center is expected to be located near the corner of Warren Drive and Reedy Branch Road. 
If you would like to contribute to this "Accelerating the Future Capital Campaign," please contact Susan Nobles at 252-493-7210 or by email at snobles@email.pittcc.edu.
Visit www.PCCacceleratingthefuture.com and join us in this exciting endeavor to support our students!
---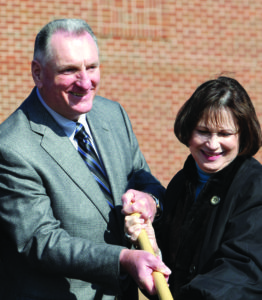 Eddie & Jo Allison Smith are champions for Pitt Community College. In 2004, their financial advisor, Herman Simon, along with the PCC Foundation and the Greater Greenville Community Foundation (now Community Foundation of Eastern NC), created the VISIONS Career Development and Scholarship Program. Since its inception, this program has helped almost 800 high school and college students. The Smiths, along with the PCC Foundation, have since been funding the program. The Eddie & Jo Allison Smith Family Foundation has also supported many other endeavors such as the Herman Simon building and health science programs. 
The generosity of the Smith Family continues with the development of an endowment for the VISIONS Program. The Smith Family Foundation has established a matching grant up to $2 million. Join the Smith Family Foundation 2-for-1 match with your gift or pledge today!