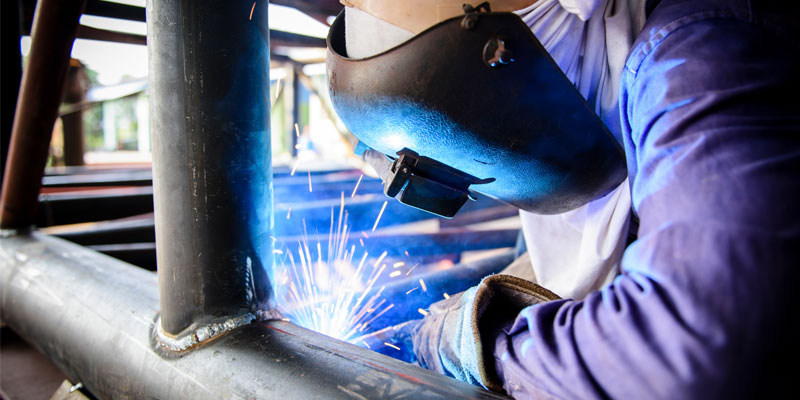 With more than 50 percent of skilled trade workers over the age of 45, the number of retirees in those fields is quickly increasing, which has created high demand for individuals with those skillsets. Making those job opportunities even more enticing is that most provide annual wages above $50,000 and are stable with high-satisfaction rates among current workers.
A recent survey by the Associated General Contractors of America showed 91 percent of North Carolina contractors had difficulty filling all or some of the positions they had available. The jobs were wide-ranging and included plumbers, truckers, carpenters, electricians, mechanics and welders. Perhaps one explanation for the shortfall is a long-held notion that high school students must pursue four-year degrees or more, in order to find good jobs and achieve success. While that is certainly the case for some occupations, in general, it's a false premise that steers people away from skilled trade careers that could very well be the best fit for them.
In Tom McLain's case, he started out in PCC's Electrical Systems program but soon realized it wasn't quite right for him. He tried his hand at various odd jobs before deciding to take an HVAC class through continuing education. That class, McLain says, is the reason he is now successfully employed at Greenville's Eneco East.
"I gained a general understanding of HVAC systems and learned the components of a unit," he said. "HVAC units are not similar to anything else. I definitely recommend that anyone thinking about a career in trades take a class at PCC. "There is never a boring day on the job [with HVAC]; you are always learning something new."
PCC provides short-term training in many trades to give students key skills that allow them to quickly join the workforce. The classes, which include Plumbing Fundamentals, Framing/Carpentry, Electrical Wiring I and II, HVAC Maintenance, Welding, and Lead Renovation Repair and Painting, are typically held at night and on weekends for six to eight weeks and can accommodate Spanish-speaking students.
PCC HVAC Instructor Sam Ristow says the course he teaches provides students with general knowledge of various HVAC units and their parts and how to operate them proficiently. "When a student opens an [HVAC] unit their first day on the job, they will not be surprised," he said.
PCC instructors, like Ristow, work closely with area employers to determine their training needs. Many need workers with at least a basic knowledge of the trade and a willingness to continue learning through on-the-job training. These companies are often prepared to offer competitive base pay and benefits to attract and keep employees. 
For individuals who enjoy being outside and working with their hands in different environments, skilled trade careers may very well be a good fit.
For more information on how PCC can train workers for these jobs, contact Gail Nichols at 252.493.7625 or gnichols@email.pittcc.edu.
Beth Perkins