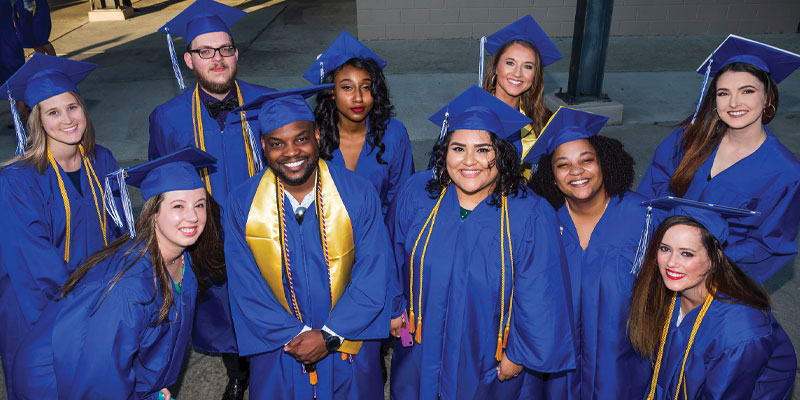 Leaders and Coaches Pleased with First-Year Progress
As Pitt Community College wraps up the 2019-2020 school year, the campus is acknowledging the completion of its first year as part of the Achieving the Dream (ATD) National Network.
Through the efforts of various campus leaders, PCC joined the ATD Network in 2019 in an effort to close achievement gaps and help students from all walks of life be successful. As stated on the ATD website, the national nonprofit is focused on institutional improvement, using data to enact long-term changes. It is made up of 277 community colleges representing 41 states and the District of Columbia. Along with nearly 75 experienced coaches and advisors, ATD reaches more than four million community college students.

"ATD Network colleges engage in a three-year, capacity-building experience focused on bold, holistic, and sustainable institutional changes designed to increase student success," PCC President Lawrence Rouse says. "With ATD, we have an opportunity for excellence for all students."
PCC will continue to work closely with ATD Leadership Coach Mary Fifield and Data Coach Daryl Davis through the 2021-22 school year to create practices in hopes of dismantling barriers facing underserved students – particularly first-generation students, low-income students, and students of color.
"What you do or what you don't do over the next three years is going to have an effect on your students," Fifield says. "The mission is to help many more students finish what they start. You're not the only community college in the country that struggles with persistence rates and achievement rate differences between whites and people of color. But you are one of (relatively few) to see the issue and decide to work on it through Achieving the Dream."
During this first year, much of the work surrounding ATD on campus has been focused on assessment – collecting data through an Institutional Capacity Assessment Tool (ICAT) and a two-day campus-wide forum, the Capacity Café.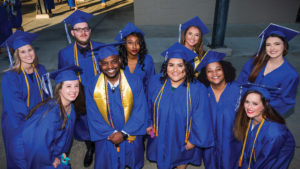 The ATD Core Team – made up of nearly 50 staff and faculty members and led by Dean of Health Sciences, Donna Neal, and VISIONS College Coordinator Montez Bishop – are now working hard to turn these findings
into results.
"With continued support from the ATD network and our ATD coaches, next year will be an implementation year," Neal says. "We're using all of this assessment information to develop the 2020-25 PCC Strategic Plan as well as an ATD Action Plan."
Fifield says she's pleased with the progress PCC has made so far, saying "Now, in their first year of membership, they have already distinguished themselves further by developing goals and metrics to ensure that their focus remains on what matters most – their students."
Daryl Davis says, "As the data coach for the institution, I would hope to see data playing a major role in developing a student success-focused strategic plan, which will lead to overall student success in the future."
The desire to help students is the driving force in the Core Team's efforts to keep pushing for a better understanding of equity across campus and what it means to PCC students. This year, they organized various professional development workshops centered around developing an awareness of equity and cultural competence, and there are many more workshops to come.
"Our faculty and staff have really shown great interest in learning how we can grow as a campus as we transition into a more equity-minded campus," Bishop says. "Equity should always be at the forefront of everything we do here at PCC, and it should continue to drive our progression for years to come."
Stephanie Brown