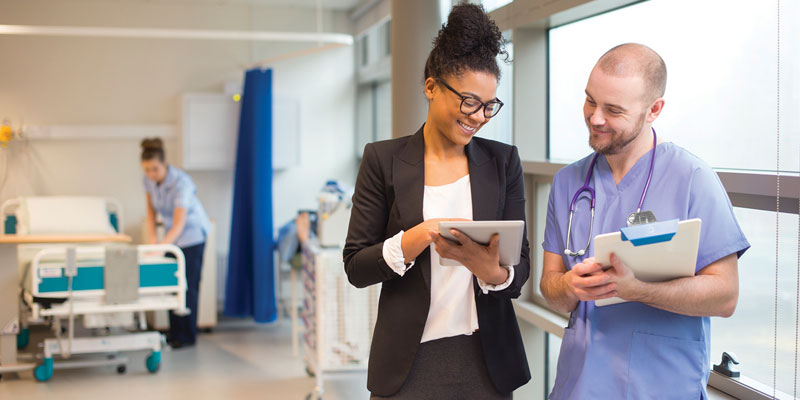 by Ashleigh Walker
Whether you are looking for an entry-level job in health information, interested in making a career change to health information, or wish to advance in your current job, the Health Information Technology (HIT) program at Pitt Community College provides a solid educational foundation for students of all ages. 
So, what exactly is health information technology?
The practice and profession of health information is not new but has changed over time with the transition from paper medical records to electronic health records. Health information management can be described as the process by which various health professionals create, manage, store, and transform data into usable information. For example, when a provider sees a patient in the office, orders labs, and provides a plan of care, this information is entered and stored in the patient's record. The health information professional works to ensure that the patients' record is accurate, complete, and protected to provide quality patient care—all while complying with government and HIPAA regulations.
Health information is a vital part of the healthcare industry that connects the financial, clinical, and regulatory functions of healthcare organizations together. Health information professionals are able to work in a variety of healthcare settings and pursue various job titles, such as medical coder, health information technician, data analyst, documentation analyst, and compliance auditor. The diversity of the profession is what draws many to it. 
The Health Information Technology program is offered completely online with the exception of the professional practice experiences (PPE – also known as clinical practice). 
For more information about the program, contact Ashleigh Walker at 252-493-7649 or [email protected].