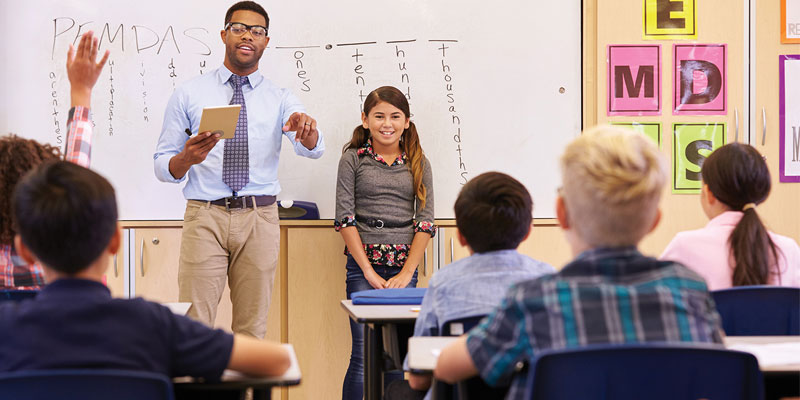 by Jane Power
The Associate in Arts and Associate in Science in Teacher Preparation degrees will be offered beginning Fall 2021. The program consists of a minimum of 60 semester hours of credit (SHC) of college transfer courses. PCC graduates of these programs with a "C" or better in each course and at least a 2.7 overall GPA may transfer to colleges and universities within the UNC system with junior status. Courses may also transfer through bilateral agreements between institutions. There are 15 UNC system schools with teacher preparation programs.
The new programs will consist of General Education Courses as well as four (4) teacher education courses (AATP), which include the following:  
EDU 187 Teaching and Learning for All 

EDU 216 Foundations of Education 

EDU 279 Literacy Development and Instruction 

EDU 250 Teacher Licensure Preparation 
These new programs will allow students to transfer the degree to become an elementary, middle, or high school licensed teacher. With a current critical shortage of qualified teachers, we hope offering this option will allow an opportunity for more students to achieve their degrees to become licensed teachers. 
Ms. Nikki Miller, an educator with over 20 years of public-school experience, including elementary, middle, and high school teaching and school administration, is designing the new educational courses. 
Advisors will be prepared to begin registering students in the program in Spring Semester 2021. We are very excited to be an integral part of increasing quantity and quality of licensed teachers for North Carolina. 
For more information on the Teacher Prep program, please contact Melissa Rees, Program Chair, at [email protected] or Nikki Miller, Program Coordinator, at [email protected].