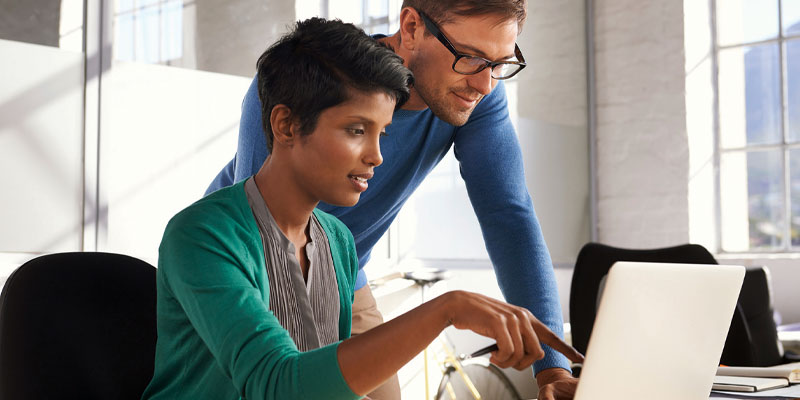 by Kathy Worthington
The Office Administration program at Pitt Community College prepares individuals for administrative office support positions. The Office Administration curriculum provides training in the areas of office management, office finance, legal office, customer service, and office software. Course work includes computer applications, oral and written communication, analysis and coordination of office tasks and procedures, records management and other topics depending on the selected subject area within the curriculum. Graduates of this program are qualified to work in a variety of office positions in business, government, industry, and the private sector.
Office Administration offers three degree tracks that can be completed partially or completely online in approximately five semesters of study. The Office Administration – General program is geared to an overall preparedness for any office setting. The Office Administration – Office Finance program is more focused on the financial aspects of an office including specific study in QuickBooks and payroll accounting. The Office Administration – Legal Office program is tailored to meet the needs of a legal office assistant with courses in legal terminology and legal office procedures.
Students can double major in these degree tracks to improve their employability outlook. In addition to the degree programs, Office Administration offers certificates to help individuals obtain unique skills specific to their needs. Some of the Office Administration courses are also incorporated into other majors on campus as a means for students to learn valuable office applications and soft skills for any workplace.   
The faculty in the Office Administration program are trained in the areas of computer technology and vocational education. Our faculty are credentialed for teaching online and Microsoft Office Specialist certified. Faculty have developed courses with the Quality Matters standards for an online environment. All of these efforts are done to help students achieve professional skills necessary to begin their careers.