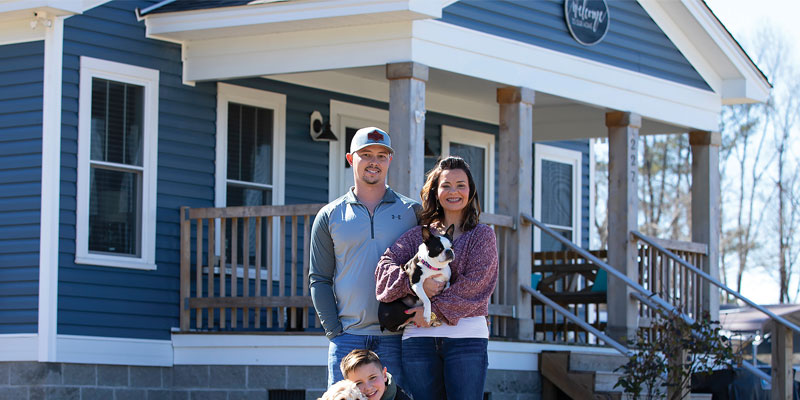 by Jane Power
Amanda Williams attended Ayden-Grifton High School. During her senior year, she became ill and went to numerous doctors and specialists before finally being diagnosed with stage 4 ovarian and cervical cancer. After surgery, she was told that she would never be able to have children. Amanda missed about 4 weeks of school, but with the help and guidance of her teachers and principal, she successfully graduated from Ayden-Grifton High School in 2006. She was undecided about a major of study when she applied to Pitt Community College, but was encouraged by her high school counselor, Annette Gibbs Glass, to apply for the PCC Student Ambassador scholarship. She applied and was accepted, guaranteeing her a scholarship and leadership training.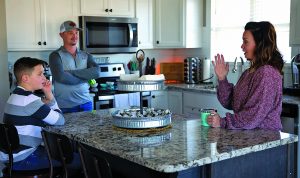 Amanda successfully completed her first year at PCC, and then life happened. She married and had a son, RyLee (a miracle in itself) and went to work. Unfortunately, the marriage ended, and she ended up gaining sole custody of RyLee. He became Amanda's motivation and inspiration to return to school and make a better life for the two of them. 
In 2015, Amanda made the decision to come back to PCC to complete an Associate Degree in Nursing after being encouraged by Julie Johannes, PA and Dr. Wade Naziri at Southern Surgical Associates where she was employed.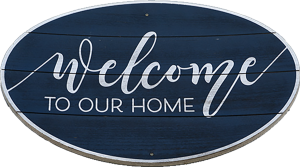 Amanda said, "It was the hardest thing I have ever done – going to school, being a mom, and working to make ends meet." But there is one thing for certain – Amanda is a fighter. And in 2019, she finally walked across the stage and received her Nursing degree from Pitt Community College. She has the following advice to anyone who may follow in her footsteps:
The PCC Nursing program is very tough but highly respected

Instructors expect 100%

from you

Don't procrastinate

Labs are terrifying but

also enlightening

Don't change your answers

on tests

Study groups are key – they become your family and your support system
Since Amanda graduated from PCC, she has experienced many positive changes. After first working as a Registered Nurse with Carolina East Medical Center, she transitioned to Vidant Surgery Center before being furloughed due to COVID 19. In November of 2020, she was hired as the IVIG Specialty RN Case Manager with Healthwise Pharmacy. 
In the fall of 2019, Amanda and her boyfriend Chris were looking to buy a house. Amanda knew that each year, the students of the PCC Building Construction Technology program (along with other disciplines) build a house as part of the curriculum. The houses are then auctioned off to the highest bidder and moved to the buyers' lot. So, she and Chris got to work – they acquired a lot, got their finances in order, attended the PCC House Auction in October, and were ecstatic that they were the successful bidders. In December 2019, the house was relocated to their lot and they began to make it their home.
This story truly does have a happy ending – Amanda became Mrs. Chris Bowers in May of 2020. PCC graduate Amanda, husband Chris, and son RyLee, along with their pups Sissy and Saylor, are experiencing the good life while living in a house that PCC built. It just proves that effort and perseverance does pay dividends.
Amanda said, "I didn't know where I'd end up or how, but I promised myself I'd make it work, make it count, have nice things, and provide the best for RyLee…. and look!"