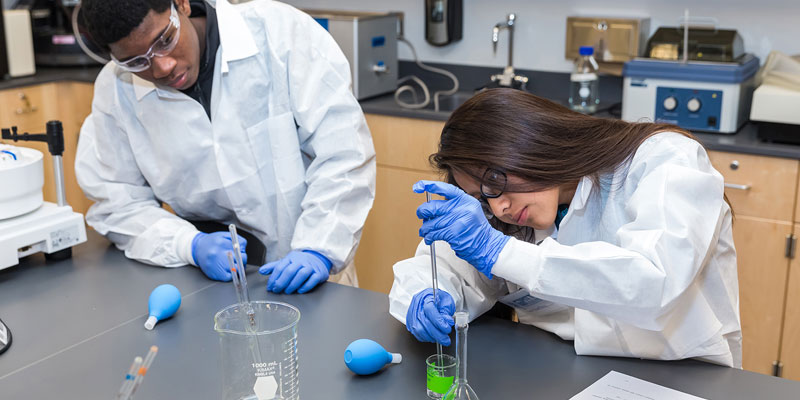 With the decline of its tobacco, furniture and textile industries, North Carolina needed a new way to boost its economy. It found an answer in biotechnology.
Since the turn of the century, an increasing number of companies specializing in using living organisms to make or modify processes for a specific purpose, such as agriculture and medicine, have made North Carolina their home. At the same time, Pitt Community College's Biotechnology program has been preparing students for work in laboratories at the more than 600 biotech companies now operating in The Tar Heel State.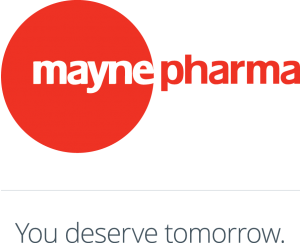 Started in 2002, PCC's biotech program has grown significantly. After 15 years in the Technology Enterprise Center of Eastern North Carolina, it found a home on campus with the opening of the Walter & Marie Williams Building in 2017. Since then, students have been training in laboratories that feature some of the same state-of-the-art equipment they'll be using on the job someday.
And just when it seemed things couldn't get any better for Pitt's biotech curriculum, they did. In 2019, Greenville's Mayne Pharma partnered with the college, Pitt County Schools and the Greenville-Pitt County Chamber of Commerce on a new scholars program to identify high-potential, STEM-focused students and invest in their training for pharmaceutical industry careers.
"The (scholars) program reflects the industry's importance in Pitt County and our quest to create another 'on-ramp' for local students to build a career with a global pharmaceutical company right in their own back yard," said John Ross, president of Mayne Pharma USA.
Each year, as many as eight students are selected for participation in the Mayne Pharma Scholars Program, which is open to high school seniors in Pitt County and current PCC Biotechnology students. Selection is based on a number of factors, including an interview, career readiness certificate (or ACT) scores, high school/college transcripts, and a letter of recommendation from an instructor.
Participants receive a two-year scholarship that covers books, tuition and fees to pursue an associate degree in Biotechnology from Pitt. The scholars program also features a full-time internship and an opportunity for employment with Mayne Pharma upon graduation.
"This program is really outstanding," said Mayne Pharma Quality Control Director Mike Emerson. "We get a lot of great students that come out of Pitt Community College (because) the programs they offer are really centered around the pharmaceutical industry."
Pitt's biotech curriculum, which can be completed in five semesters, includes instruction in basic lab testing procedures and techniques, as well as more specialized training, such as industrial microbiological techniques and working with cell cultures. Pharma-focused courses were added more recently, in response to feedback from local pharmaceutical employers.
"By collaborating with local pharmaceutical industries, we can be certain our biotechnology students are becoming skilled at laboratory methods they'll need to master in order to be effective quality control lab analysts," said PCC Biotechnology Department Chair Christy Weeks. "The Mayne Pharma Scholars Program is verification that PCC is producing quality biotechnology graduates ready for work in the local pharma industry."
For more details on PCC's biotechnology curriculum and scholars program, contact Weeks at (252) 493-7861 or [email protected].